"I am sure that many of the City fans will give a certain Mr Lambert a hard time" - a Canaries supporter offers his views ahead of the new Premier League season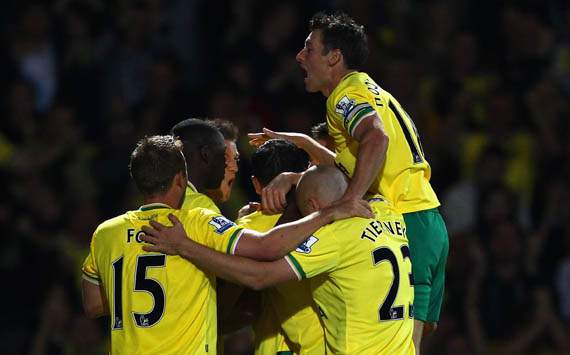 After such a great finishing position of 12th last season, and having not lost any key players during the summer, I would like to think that Norwich City could achieve a mid-table finish again. The main aim for many fans would be to avoid relegation but I have no doubt Norwich will prove critics who have stated that the Canaries are favourites for the drop wrong again.
My thoughts on the gaffer...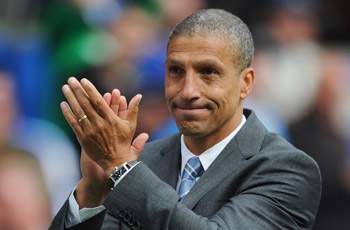 I am sure that most, if not all, Norwich fans were gutted over the departure of Paul Lambert to Aston Villa, but the board acted swiftly in the appointment of Chris Hughton. I firmly believe that Hughton will do a good job managing Norwich as he had proved his credentials with Newcastle before losing his management position in such a bizarre fashion.
Hughton has inherited a good set of players and he certainly has gained some trust from many of the Canary faithful in securing the services of Grant Holt and also making the transfer saga his first priority to give Grant the three-year deal that he wished for.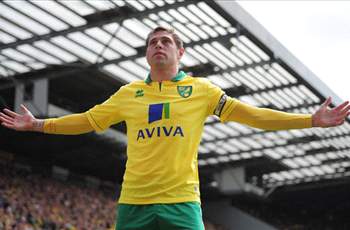 This is a difficult question! It would be a close call between Grant Holt and John Ruddy.
Holt would just edge it for me as he has been outstanding and a consistent striker for the Canaries. Scoring 70 goals for the club in three seasons in three different divisions is certainly a fantastic record for any forward.
Grant has been completely relentless regarding his work ethic and enthusiasm in every game he plays and certainly a big presence for the team, but most of all he is a big influence on the rest of the squad and he has stayed pretty much injury-free since coming to Norwich.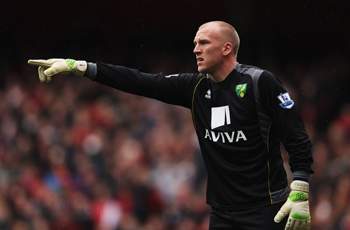 He may be 25, but
John Ruddy
is my decision without any shadow of a doubt. He was an outstanding keeper for the Canaries last season, making some excellent stops against world-class players and looks totally confident against any team he is up against and he seems to be growing with confidence with each game.
John fully deserves his England chance but an unfortunate injury during training with the England squad denied him that chance in this summer's European Championships. I am sure that this talented young keeper certainly has a very bright future ahead of him and he will certainly get his chance to shine for the national team very soon if he keeps up his stunning, consistent performances.
Ruddy has also shown some crucial decision-making that saved Norwich several points last season.
A player who must deliver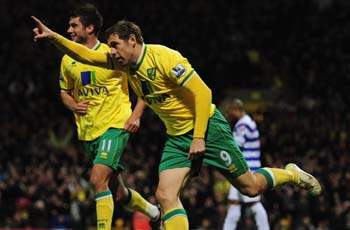 I think the pressure will be on
Grant Holt
to produce the goals and performances which he showed everyone last season. Grant signed a new three-year deal with the club after a bumpy negotiation but in all honesty I think he will take it in his stride as he usually does.
I fail to see why he was overlooked for a place in the England national team after finishing the second-highest English scoring player in the Premier League behind Wayne Rooney. If anyone deserves to put on the England shirt for effort and hard work, this man certainly does. He's earned his break.
I can't point a finger at any of the players for the effort that the whole squad put in last season.
I am not sure that
Chris Martin
would be good enough for the current squad - but, saying that, he had a good spell out on loan to Crystal Palace last season.
Fixture I am looking forward to the most...
I think
Aston Villa
at home would be a favourite for many Canaries fans. I am sure that many of the City fans will give a certain Mr Lambert a hard time, especially if City beat the Villans on home soil.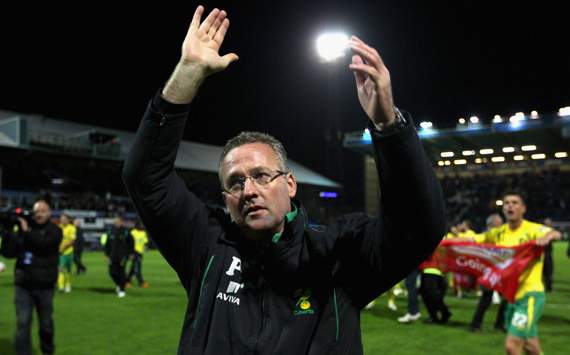 Our toughest opponents will be...
I think it would have to be
Manchester City
. On both occasions when the two teams met last season, Norwich just could not handle City's devastating firepower. Manchester City did finish the season as Premier League champions and have spent a fair amount more money on players than Norwich.
I think my choice would have to be
Joey Barton
. Nothing personal to the player but he is far too hot-headed and certainly too much of a risk for any Premier League team and proved this last season with not having the best of disciplinary records.
Rival Premier League player you'd have in your team
One player I highly rate is
Demba Ba
of Newcastle. This player possesses so much paces and power and looks a constant threat up front. Ba and Holt up front would be a real worry for any opposing defence, although I feel that Norwich need a world-class defender with good leadership qualities at the back to really tighten things up as this is our weakest area.
RUDDY

| | | | |
| --- | --- | --- | --- |
| RUSSELL MARTIN | RYAN BENNETT | WARD | TIERNEY |
| | | | |
| | | | |
| --- | --- | --- | --- |
| SNODGRASS | HOOLAHAN | HOWSON | PILKINGTON |
| | | | |
| | |
| --- | --- |
| MORISON | HOLT |
| | |
Many City fans feel that we need to add some quality in the defensive area after the losses of Kyle Naughton, Zak Whitbread and long-term servant Adam Drury. I am personally very pleased that Norwich have secured the services of Russell Martin, Grant Holt and John Ruddy, who all signed new contracts with the club this summer and all played a big part in a successful first season back in the Premier League.
I am very surprised that the Canaries are being tipped to go back down again by many pundits this season after displaying such good attacking football and grinding out great results such as away wins against Tottenham and home triumphs over the likes of Newcastle, holding their own against most of teams in the Premier League.
Norwich have done the fans proud over the last three years and I am fairly sure, with the good bunch of honest hard working lads that City have on board, they will continue to show the world that we are in this division for a reason and hopefully Chris Hughton can continue with the good work Paul Lambert had done for the club.