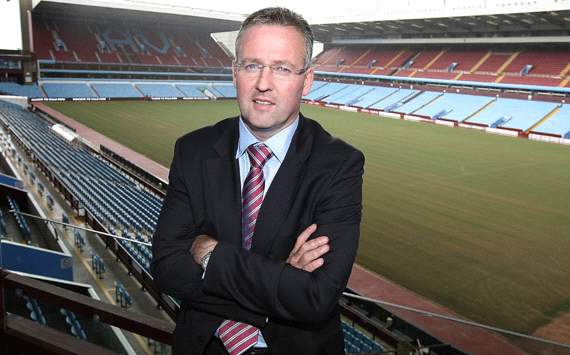 This year is not about anything in particular other than seeing out the season and hopefully watching the team develop. We won't win the league, but hopefully we will start to see something resembling a winning mentality and football played the right way.
My thoughts on the gaffer...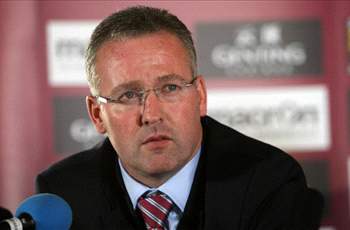 Last year I was very kind at this stage about Alex McLeish but when he was appointed by the club I called it a dark day for Aston Villa - and not because of who we appointed, but because the club decided to do it. This time, in
Paul Lambert
, they've appointed someone with promise and we have to hope that he lives up to that promise.
Many managers have a good first season in the Premier League when promoted, but many also only have that. This one needs to be given time and supporters need to be patient. Whatever happens this season, he needs the next and the one after to see what he is about.
I just hope he doesn't undo all the hard work the club have put in with the academy and he gives those players a proper chance. The heart of the club should be your own players and if we can get them playing the right way with that winning mentality that all successful clubs have, then peppering the starting XI with real quality will just make us better.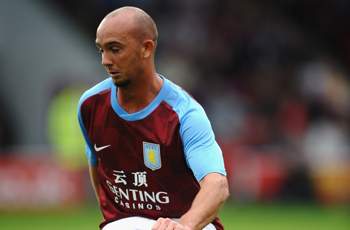 Last year I said it was going to be Stephen Ireland, mostly because it had to be Stephen Ireland, and I'm saying it again.

He has a manager who will hopefully play to his strengths and, if we can keep him at the club and he wants to play for the club, then he has to deliver.

If not him, Ron Vlaar - we were poor at the back last season.
Last year it was Marc Albrighton and
Barry Bannan
, neither of whom got a proper run last season, but I hope Bannan does this season as he is still a youngster and still one to watch.
A player who must deliver
Tough one as we sort of want the whole team to deliver next season but if
Darren Bent
can deliver like we know he can, he could fire us to a very respectable finish.
Last year it was our failure to score from a corner but that won't happen again. This year it will be the new manager. Not him as a manager but hopefully what he is bringing to the club - a winning mentality and the right football.
Gerard Houllier tried to get them playing the right way, but he was never going to be at the club long-term and under Martin O'Neill and Alex McLeish it was never the right football so I think it fair to say that it isn't going to happen overnight and that it will take time for everything to fall into place.
Fixture I am looking forward to the most...
The first and the last. The first because it has been a while and the last because by then, we should be able to see where the manager is taking the football.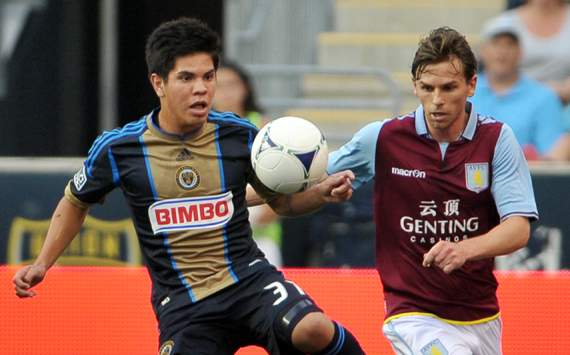 Our toughest opponents will be...
They'll all be tough, but hopefully we'll be going out to win every one and that is very different to last season when we went out not to lose.
There are a few now and, while I didn't say
Joey Barton
last year, I think he is top of the list this year.
Rival

Premier League

player you'd have in your team
I'm going to go for a 'realistic' player, as I'd love to have someone like Gareth Bale, but we couldn't get him, so in his place, I'll pick
Micah Richards
. Sure, he is playing at Manchester City, but I fancy that he'd like to be playing every week and that is only going to happen with us.
GIVEN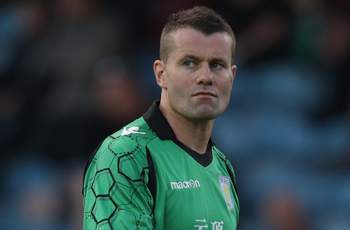 | | | | |
| --- | --- | --- | --- |
| LICHAJ | VLAAR | CLARK | WARNOCK |
| | | | |
| | |
| --- | --- |
| EL AHMADI | BANNAN |
| | |
| | | |
| --- | --- | --- |
| ALBRIGHTON | IRELAND | AGBONLAHOR |
| | | |
BENT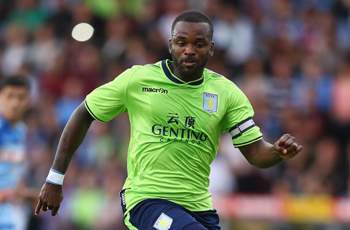 Simple; we'll finish top-half and, if we get lucky, might even scrape seventh, but luck doesn't always go our way and you have to work at it. But eighth or ninth is more than realistic.