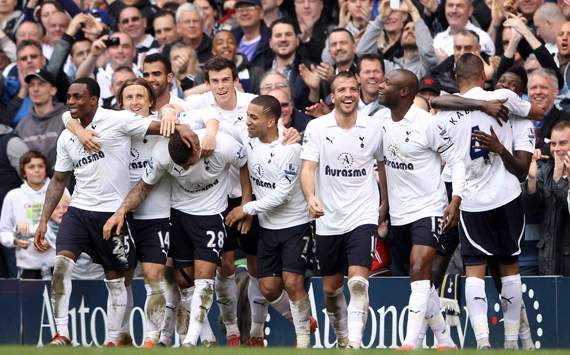 The target: Top four challenge
I think many of us need to step outside of the box and look at the bigger picture. You can't take on a 34-year-old manager and expect him to get it spot on in the first year; I see this forthcoming season as almost a period of transition. Therefore, my pessimism leads to incredibly minimal expectations.
Of course, I want to see Spurs carry on this fantastic progression they have been on over the last four years but I understand that it may take a few years to make us the competitive force that I feel our potential holds. As with any season, we should look to achieve as much as possible; I'd appreciate another top four challenge and think we'd do well to be up there come the end of the season, but it'll be far harder than the season foregone.
As ever, I'd also like to see another good run in the FA Cup and to have a go at the Europa League; possibly mixing the youth with first team during the group stages. I understand challenging effectively on three fronts is a drain on the players, but I'm merely stating what I'd like to see us challenging in, in an ideal world.
My thoughts on the gaffer...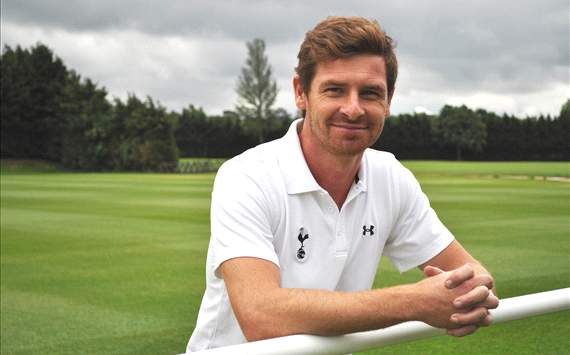 I've always felt Villas-Boas was hard done by at Chelsea. His attempts to implement his authority upon an egotistical and stubborn side proved in vain and, under a chairman notoriously renowned for his impatience, it was no surprise to see him sacked.
The system he played at Porto never suited the players he had at Chelsea and the message from Abramovich to refresh the squad, bring in the younger players and edge out the older ones backfired.
Upon Villas-Boas' appointment, I found myself hopeful. This could either be stroke of genius from Levy or a disaster waiting to happen; either way, it's a monumental risk on behalf of Levy – but any appointment post-Harry always would be.
Although, I find this risk one that I'm happy we've taken. Despite his inexperience, I do respect Villas-Boas for trying to implement his own philosophy and style upon the club. My main concern is that our players struggle to adapt to his system and it's this lack of flexibility which could cost us this season.
I just hope that, even if we experience a poor start to the season (just like Chelsea did), we stick with him as I feel the rewards will pay for themselves in the not-too-distant future. I do feel he is the best way forward, although there will be times when this comes into question – no doubt.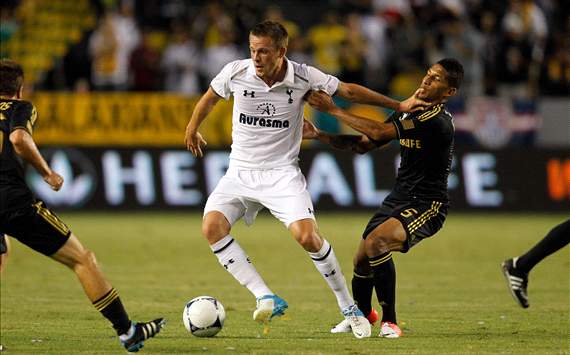 Ironically, and like with many sides, I feel that the success or failure of Villas-Boas will come down to whether our players can work well as a unit – just as they have been for the last few years- and not down to one particular player.
Villas-Boas's renowned 'high line' largely, I feel, comes down as to whether the midfield sitting in front of the back four can effectively press the opposition into losing the ball. This takes discipline and team-work, something that will take time to build.
Of course, I believe Gareth Bale will prove to be even stronger this year and I expect much of our counter-attacking to be done through him. Although, despite being a little sceptical at first, I've been impressed with my early sighting of Gylfi Sigurdsson. He has a great eye for a pass and a fantastic delivery in his locker. These are two attributes that can bring goals to any side and I believe he will be key this year.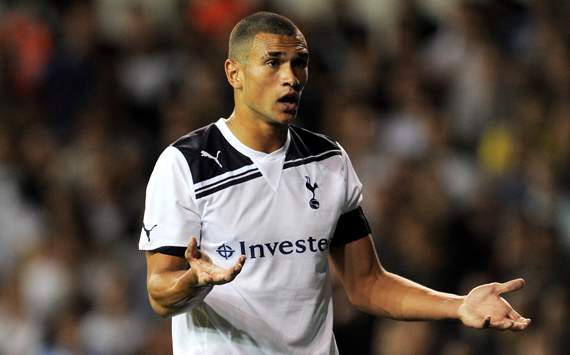 In this day and age, it's becoming harder for younger players to break through to the first team. With so much money in the game increasing the pressure to succeed, clubs find themselves spending on talent rather than relying on their academy graduates.
I was personally impressed with Livermore last season, I felt he conducted himself well and slotted into our system like he'd been there for years; I even remembering him bossing the midfield against Manchester United for large parts of our 3-1 home defeat to them. He's one player that I feel, with more game time, will continue to thrive.
From what I've heard,
Steven Caulker
is also looking every inch a capable Premier League centre-back at 20 years of age. I'd love to see him involved for us next season but another loan to Swansea may be best for his development.
Although many argue, Harry Kane hasn't quite cut it for me when I've seen him play. He did fantastic in the Championship last season but I feel that he needs a loan to a Premier League club; it would be fantastic to see a progression like Kyle Walker's again. He also has time on his side.
A player who must deliver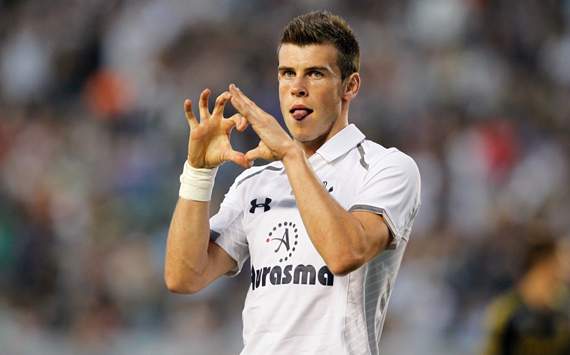 I'd rather the side performed consistently well together as opposed to one player that is deemed as 'carrying' us. Your better players are always expected to perform that little extra to turn the odd draw into a win.
With his performances seemingly getting better exponentially,
Bale
is one who will be expected to perform week in week out; he'll personally look to build on his successful season from last year and I feel if he plays more for the team than, seemingly, for himself at times he'd become a much more effective player. Maturity will increase with age.
It's also worth noting that Spurs haven't had a forward that has scored more than 20 league goals for years. Quality strikers are hard to find and usually cost the Earth, I was impressed with Emmanuel Adebayor's contribution last season but feel – as well as him - we need a proven goal scorer; a poacher, someone that will add genuine competition up front. At the time of writing Jermain Defoe is our only senior forward and I feel whoever fills this position will have a weight of expectation on their shoulders to deliver.
In truth I feel that we could be victims of our own downfall. It's evident that the system Villas-Boas is trying to integrate will take time to get right. Although, after the US tour, I reported that I feel we've progressed massively in the short space of time we've been playing this particular way but won't feel too confident until we've faced Premier League opposition.
I also feel that with a young squad and new players coming in, this could initially work against us in the short term as these players learn each others' game and mature. With two weeks to go until the new season and with only one senior striker, I also envisage that a lack of depth up front may prove our downfall as it has in the past. We may bring players in, but they will more than likely need time to adapt. Therefore I feel our Achilles heel is predominantly short term.
Fixture I am looking forward to the most...
Of course I'm eagerly anticipating trips to Upton Park and Stamford Bridge to play
West Ham
and
Chelsea
, as well as the games against
Arsenal
and
United
. I'm also genuinely looking forward to the Europa League. I wouldn't even call it a consolation but to see teams such as Inter, Napoli and Atletico Madrid does mean that this year should prove exciting. As long as we continue our brand of exciting, attacking football, then I'll enjoy every game, every week.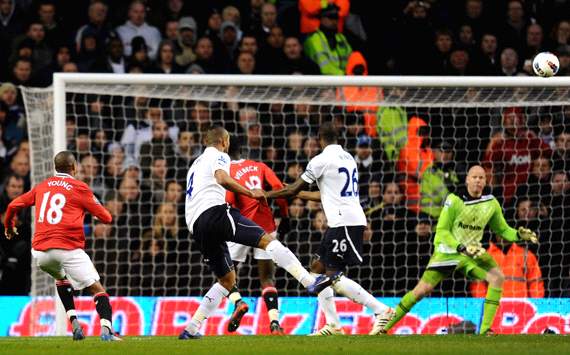 Our toughest opponents will be...
This year I struggle to see
Chelsea
experiencing such a poor domestic season due to another £70 million investment and, at the same time showing, what seems, to be little regard for Financial Fair Play, although something still tells me Roberto Di Matteo won't last the season.
As unpopular as this opinion will be, with Chelsea, I also feel
Arsenal
will prove a force to be reckoned with next year. If they eventually bring in Nuri Sahin to join Santi Cazorla, Lukas Podolski and Olivier Giroud I feel that, despite still seeing them as vulnerable at the back, that their force in midfield and up front will be concerning. Of course, my hope is that those players need time to adapt to both their new team-mates' styles and Wenger's system, possibly leading to a slow start. Yes, I 'hope'.
A popular choice amongst Spurs fans would point in the direction of
John Terry
. Not only does he play for a side that I perceive as both arrogant and inept but I also struggle to see how the common folk can even defend the man.
Rival player you want in your team
The first initial name that springs to mind would be that of
David Silva
, but with Rafael van der Vaart and Sigurdsson playing similar roles to the Spaniard, this wouldn't be a position I'd look to add to despite the class of the City playmaker. I'd also have similar reservations concerning Eden Hazard, despite how promising the player has looked in recent seasons.
With the expected departure of Luka Modric seemingly edging nearer, this will be a key position that will need to be addressed. Although, I feel that targeting players abroad – such as Joao Moutinho – to fill this eventual void would be the most effective option. It's no secret (and a current particular worry of mine) that Spurs currently have only one senior striker in Defoe. Therefore, I'd be tempted to move for
Carlos Tevez
if we could have any rival Premier League player.
FRIEDEL

| | | | |
| --- | --- | --- | --- |
| WALKER | KABOUL | VERTONGHEN | ASSOU-EKOTTO |
| | | | |
We've hired one of the youngest managers in the game but he's probably already been through the pressure and the stress that only experienced managers have felt. I hope that he doesn't feel that there is a weight of expectation placed upon his shoulders to bring success in the immediate future. We shouldn't do anything that may restrict Villas-Boas from realising his possible potential of becoming a fantastic manager for years at White Hart Lane.
His system will need time. We can't expect to bring in a new manager, new players, get them to play a completely different way and expect it to click right away. It's still early days but I have more than enough faith in Levy to trust he has made the right appointment.
Of course, I could be sitting here 12 months from now writing what a disaster it's all been, but I struggle to picture this and only time will tell. I'd love to see us fighting for that fourth place in the Premier League, the FA Cup and the Europa League this year. At the same time though, the realism side of me far and wide exceeds my hopes for next season. Patience will be our key to success and I believe that I'm not alone in understanding this.