ANALYSIS
By Joe Doyle
Liverpool
defender
Daniel Agger
is worth £20 million. At least, according to Manchester City, that is. And with wages of around £100,000-per-week on offer, it would take some resolve for both the Anfield club and the player to turn down such a deal.
If the transfer were to take place, it would represent a huge loss for the Merseyside club, regardless of the significant sums involved, and would only prove to strengthen a side they are aiming to catch up to in the long term.
Goal.com
takes a look at five reasons why Brendan Rodgers should do everything in this power to keep hold of one of his prized assets.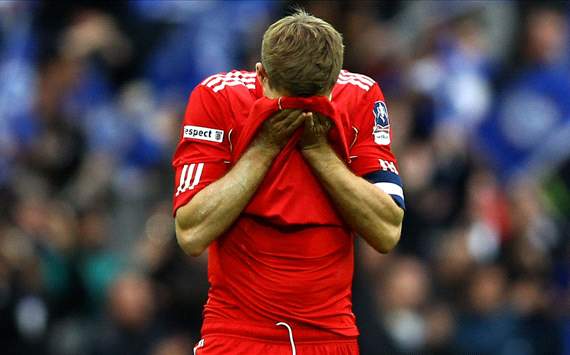 With the season almost upon us, new boss Rodgers is adding the finishing touches to his squad, and the sale of such a prominent member of the team would be sure to rock the boat.
With Jamie Carragher's career winding down and the likes of Sebastian Coates and Martin Kelly not quite ready yet, the sale of Agger would not only bring the tone of the camp down, but create a gap that would be very difficult to fill.

After a torrid few seasons since the departure of Rafa Benitez, there is now reason for genuine optimism for Liverpool followers, and to see such a capable player join the league champions would not only harm their immediate prospects but also quell any hope they have of catching up to City in the future.
LACK OF QUALITY REPLACEMENTS AVAILABLE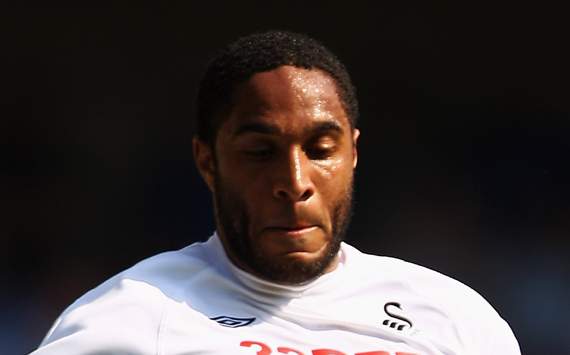 While £20m would reflect a significant profit on Liverpool's original investment for the Denmark international, finding a replacement of a similar level would be a tough ask, with teams likely to over-charge them after such a big transfer fee.
Some of the names being touted as possible replacements just aren't up to his standard. While Ashley Williams had a good season at Swansea, and is familiar with Rodgers, making the move to a team of Liverpool's stature could be too big of a step up.

Other names that would be linked include players like Mats Hummels, who would be unlikely to leave Bundesliga-winners Borussia Dortmund for anything less than Champions League football – and that was before he signed a new six-year deal.
While Liverpool can offer players the chance to play at such a historic club, they can no longer offer the same footballing gravitas as, or compete financially with the likes of, Manchester City, Chelsea or Manchester United.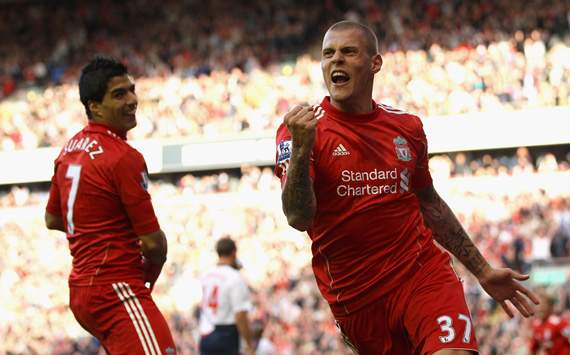 Together, Agger and Skrtel represent what every manager would wish for in a central defence.
With Agger you have the ball-playing man who can start attacks from the back, and even venture forward with his rocket of a left foot and in Skrtel Rodgers possesses a genuine ball-winning centre-back, who can command the penalty area - both in defence and attack.
Together, it is a partnership in the mould of their great rivals Manchester United, who in Rio Ferdinand and Nemanja Vidic have one of the most solid Premier League duos in the league's history.

The Slovakian says it is easy to play in his current partnership, and he believes that "the understanding between us is working". If Skrtel and Agger can continue together, they really could create something special with Rodgers.
While Liverpool's first XI is undoubtedly full of quality, something they have lacked in recent years is the strength in depth of their rivals.
Players such as Martin Kelly and Jon Flanagan have a lot of potential, and are beginning to make a name for themselves as understudies in the squad.

But whether they are ready to replace players in the first team permanently is another matter. One could argue that Kelly, with his late call-up to the England squad for Euro 2012, is starting to get the recognition he deserves after quietly plugging away in bit-part roles.

The loss of Agger could arguably be the making of a player like Kelly, who is adept at right-back and in the middle, but placing that much pressure on him could also mark a negative phase in his development.
SUITABILITY TO RODGERS' SYSTEM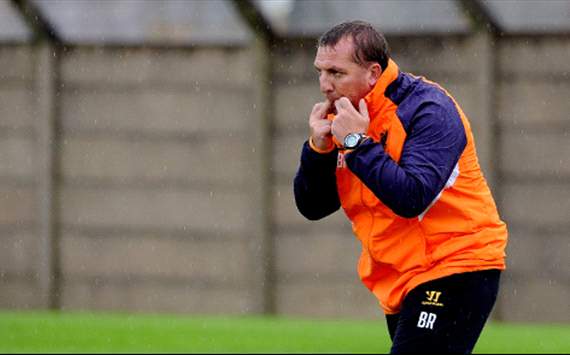 Under the Reds' two previous managers, it's fair to say that Agger had a mixed time. He was critical of Roy Hodgson's style, claiming that the club were "sh*t" while under the now-England manager's regime.
However, he seemed to find form and consistency for a time under Kenny Dalglish, with the Anfield legend proclaiming that the Dane is a fantastic player, and "probably as good as anyone else" in the division.

One of Agger's well-known strengths is how comfortable he is on the ball. Under Rodgers, whose philosophy is to keep the ball on the floor and move it quickly, he should prosper.