By Oliver Platt
The recent retirement of
Ledley King
left
Tottenham
and
England
fans alike saddened at the toll injuries had taken on a defender as good as any the Three Lions had produced in a generation.
Jack Wilshere, of Spurs' bitter rivals Arsenal, has similar potential and delivered on his promise by being named the Gunners' player of the season for his performances during his first full campaign.
With just five international appearances to his name, Wilshere's starting berth for his country already looks nailed down but he has not turned out in any capacity since England's 2-2 draw with Switzerland in June of last year.
Goal.com
examines the long road the midfield star has faced in his attempts to return from multiple injury problems.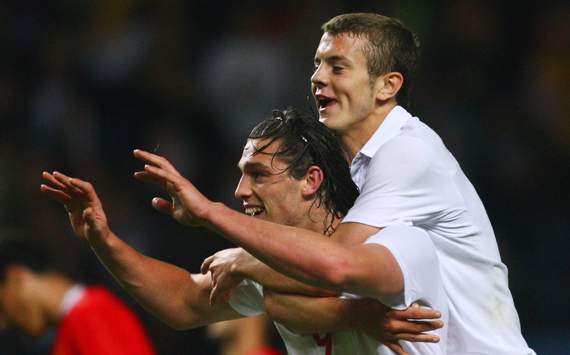 Wilshere's potential inclusion in the England Under-21 squad for the European Championship in Denmark was met by fierce opposition from Arsenal, who insisted that the midfielder was too tired to play after making 49 appearances in all competitions for the Gunners.
Arsene Wenger's club
reportedly compiled a dossier of statistics arguing against their player's selection
and
eventually got their way
. While
Wilshere was frustrated not to be taking part, he had some foreboding words about the deterioration of his condition towards the end of the 2010-11 campaign
.
"Over the last few weeks, I started to get a bit tired and I spoke with the manager at Arsenal and the fitness team and I spoke with Stuart Pearce and I told him," he said.
"I said I wanted to go but I was a bit concerned with my fitness. When they showed me the stats, it didn't really sink in at first, but it just kept going down, on a downward spiral.
"It scared me a bit, made me realise [that] as much as I'm 19 and can keep going and keep going, there's going to be a time when you're going to hit the wall."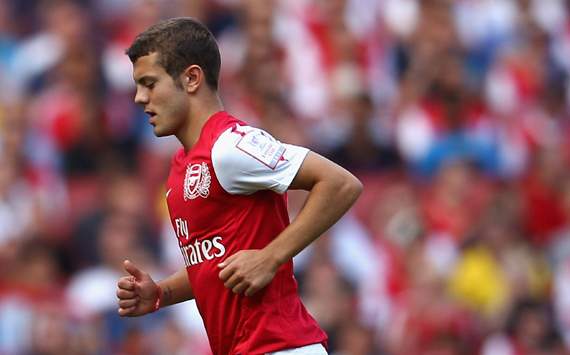 After playing 90 minutes against Switzerland for England at the beginning of June seemingly without issue - England manager Fabio Capello later announced that he had picked up a minor problem during that match -
Wilshere suffered what was considered at the time an insignificant injury against New York Red Bulls in the Emirates Cup
.
The 20-year-old jogged down the tunnel and Wenger predicted he would be sidelined for around a week. He has not featured in any capacity for Arsenal since.
The first signs of serious bad news arrived in August as the season kicked-off.
Wilshere was disappointed to miss out on the Gunners' season opener against Newcastle United
and
soon ruled out for a further three weeks after suffering a setback in his recovery
.
The playmaker's problems only added to Wenger's woes, with the Frenchman also losing Samir Nasri and Cesc Fabregas to Manchester City and Barcelona respectively.
"He's in a boot again, so that means he will at least be out for two or three weeks," Wenger commented.
"So that is bad news for us and adds to the players we miss with transfers and some through injuries. Of course at the moment the squad is short."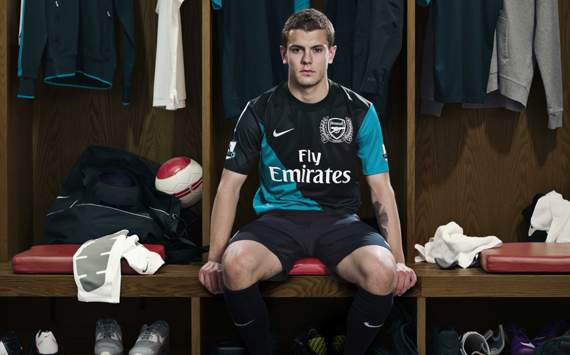 By the beginning of September,
Wilshere had confirmed that he would now miss two or three months of action
with the same ankle problem.
He posted on Twitter: "I can confirm I will be out for around 2-3 months! I am working hard in the gym to stay fit and I am gutted but I will be back stronger!"
Capello pointed the finger at the Gunners, revealing that the player had picked up a knock against Switzerland and then been allowed to go on holiday
, but
Wilshere took to Twitter again to defend the club's medical staff
.
By the end of the month,
Arsenal had given up on attempts to allow the ankle to heal naturally and announced that he would undergo surgery
.
He would then miss four to five months
, the club predicted, as he rehabilitated.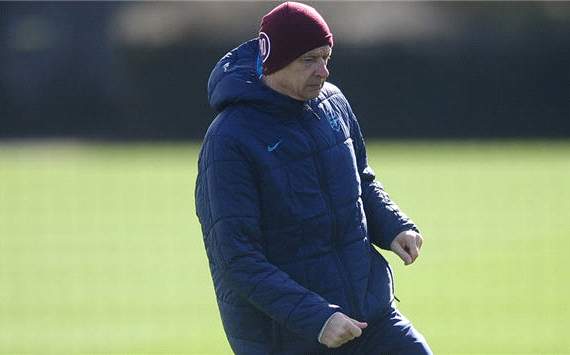 By December, all seemed to be going as planned.
Wilshere targeted a January comeback
but
Wenger was more conservative despite the good news
.
"Jack had a very important scan, it was exceptionally good and the news is positive," the coach enthused. "He could be back in mid-February."
Arsenal team-mates
Theo Walcott
and
Aaron Ramsey
were excited at the prospect of their colleague returning to action as Wilshere became more involved with the first team.
Gunners fans, also, began to anticipate the young star's comeback as the club mounted a bid to return to the top four and Champions League qualification after an inconsistent start to the campaign.
Reports claimed that Wilshere could return to full training by the end of January, with involvement in the early games in February mooted.
At the end of January, disaster struck.
Wenger confirmed that Wilshere had suffered an injury to a different area of the same foot
but
played down reports claiming that the midfielder would miss the rest of the season
.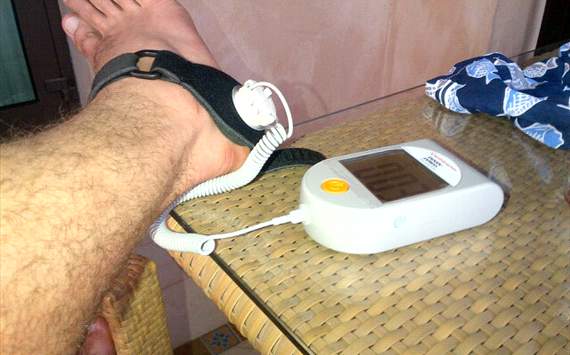 Wilshere revealed on Twitter that he had suffered a stress fracture to his right heel and refused to put a time scale on his recovery.
He showed his Twitter followers the EXOGEN ultrasound bone healing equipment (pictured above) that he had turned to
in an attempt to reduce his time on the sidelines.
According to reports, the technology was having a positive effect
as one newspaper speculated that he could return in March
.
That did not turn out to be the case, but with the days ticking down to Euro 2012,
Wenger insisted that Wilshere would play during the 2011-12 campaign
.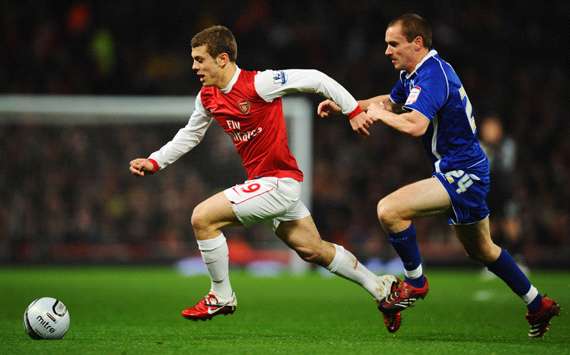 A couple of weeks later,
Wenger had backed down somewhat
, and was still unsure if Wilshere would even play at Euro 2012.
New reports claimed that he had suffered a minor knee injury that had forced him to slow down in his attempts to return to full training.
As the Premier League season drew to a close Arsenal's caution grew.
Wenger described Wilshere as making "slow progress"
and a few days later,
revealed that his season was over and that he would not be fit to play at Euro 2012
.
Wary that Arsenal would be keen to shut down their midfielder given the amount of setbacks he had suffered until his injury had fully healed,
Stuart Pearce warned the Gunners that he would pick Wilshere for the Olympic Games if he was judged to be in suitable condition
.
Reports claimed that Wilshere would ignore a Team GB call-up
and
Wenger insisted that he would focus only on the player's rehabilitation
, and not targets like the Games in London.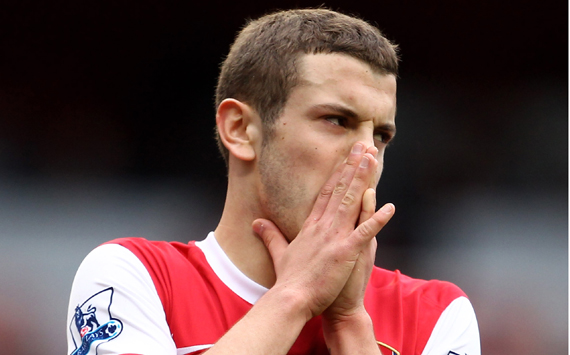 Another month, another problem.
The knee setback that had troubled Wilshere in April
flared up again and this time required surgery
, with the Gunners describing the patella tendon-related problem as a "slight issue".
The procedure was successful
but doubts continued to remain over Wilshere's ability to return in time for the start of the season. By this point, nothing would be taken for granted and any news was greeted with pessimism.
June passed without incident but Wilshere did not return immediately for pre-season and the fears of Gunners fans were confirmed when
Wenger admitted that he would not be ready to start the season
.
It is now hoped he will return in October but given the amount of delays he has encountered, there will be no sighs of relief let out until the midfield maestro steps back on to the Emirates Stadium turf.
Follow Oliver Platt on