ANALYSIS
By Oliver Platt
It was not, in all honesty, one for the fans to remember but such a stalemate as
Tottenham
and
Liverpool
played out in Baltimore on Saturday was always likely given the presence of new managers implementing new ideas at both clubs.
Brendan Rodgers is overseeing a more drastic transformation at Anfield, while Andre Villas-Boas has insisted he is hoping only to build on the work done by his predecessor Harry Redknapp.
Goal.com
takes a look at five things the two new bosses might have learned from the goalless draw across the Atlantic.
JOE COLE'S ROLE STILL IN DOUBT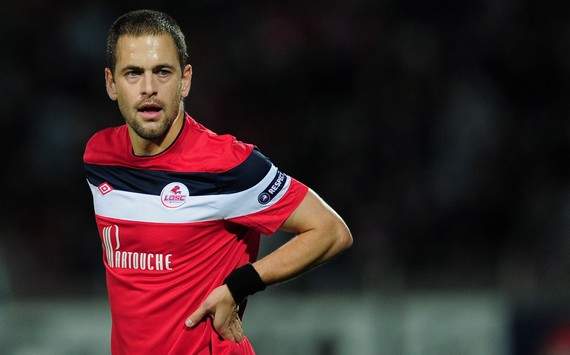 Theoretically, Joe Cole is right to be looking forward to life under Rodgers at Liverpool.
The diminutive midfielder possesses all the qualities of close control and passing that the former Swansea City manager values and should find himself much more suited to the Rodgers style than that of Roy Hodgson.
There are still question marks, however, over where exactly the former Chelsea star fits into the Reds jigsaw.
He does not appear to boast the pure speed and explosiveness needed to play in one of the wide roles in the 4-3-3 formation Liverpool are likely to employ.
More centrally, there is certainly not the same shortage of players that could result in a space opening for Cole. Steven Gerrard, Jordan Henderson, Alberto Aquilani, Lucas Leiva, Charlie Adam, Jonjo Shelvey and Jay Spearing will be competing for a starting berth.
Rodgers is finding out in pre-season that he might have to compromise on the system he employed at the Liberty Stadium.
In the likes of Cole and Stewart Downing he has players with different qualities to those that Swans wide men Scott Sinclair and Nathan Dyer brought to the table and tweaks will need to be made to prise the best out of the England duo.
HUDDLESTONE A READY-MADE REPLACEMENT FOR MODRIC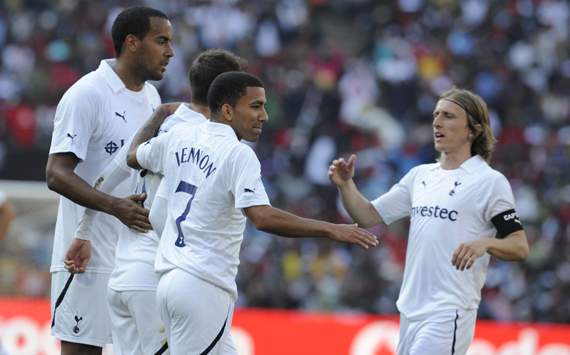 Luka Modric will leave a gaping hole in Villas-Boas' starting line-up but there may be a man at White Hart Lane ready-made to step in to the void.
Tom Huddlestone has a lot to do to live up to the standards the Croatian has set, and has new competition for a place in midfield in the form of Gylfi Sigurdsson. Rafael van der Vaart will also be keen to increase his importance at the centre of Spurs' attacking play.
Twenty-five-year-old Huddlestone, however, has the ability to sit in a deeper role and keep things ticking over in possession while also keeping opponents on their toes with his ability to unleash penetrative passes longer in length.
He was included in Fabio Capello's initial 30-man squad for the 2010 World Cup, before being cut from the final 23, as a reward for the 33 league appearances he made in the 2009-10 campaign.
Since then, however, Huddlestone has played only 16 times in the top flight for Spurs due to an ankle injury, with just two of those matches coming during 2011-12.
He could make the decision to let Modric join Real Madrid, which will surely come to pass eventually, a much easier one.
THE REDS' FUTURE IS BRIGHT IN ATTACK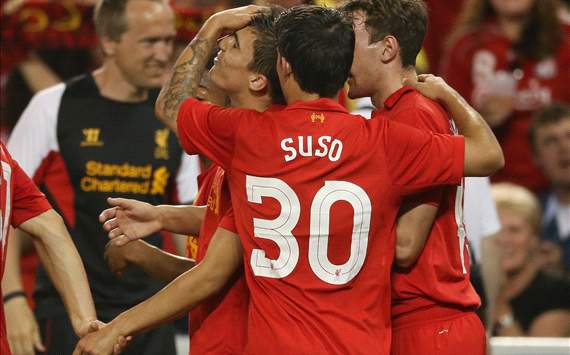 While the immediate situation may be more puzzling, Liverpool supporters will be excited by what they have seen from some of the club's younger attacking stars during pre-season.
Adam Morgan showed his predatory instinct against Toronto FC by sniffing out the equaliser and Raheem Sterling, one of the highlights of the Reds' tour of North America, can take most of the credit for the creation of that goal.
Former Wycombe teenager Jordon Ibe has plenty of maturing to do physically before he is ready for first team contention but he, too, has a lot of ability in his two feet.
The likes of Dani Pacheco, Nathan Eccleston and Suso have also featured, while Shelvey, with already 28 Premier League appearances for the club under his belt, is growing into a fine midfielder.
Defenders Martin Kelly, Jon Flanagan, Jack Robinson, Danny Wilson, Sebastian Coates and Stephen Sama deserve mention in addition.
Not all, of course, will make it at the top level but too few have progressed through the club's academy in the past few years. Now, that pattern appears to be ready to change.
KANE NOT READY TO PLAY A PART UP FRONT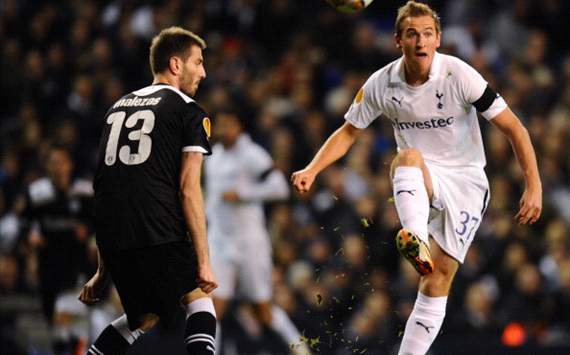 Huddlestone may provide a solution in one area of the pitch but Villas-Boas has less options in attack, with a deal to bring Emmanuel Adebayor to the club permanently still incomplete.
A move for the Togolese hitman still looks likely, and Marco Borriello appears set to join on loan from Roma.
Jermain Defoe is unlikely to stick around for another season of limited opportunities, however, and the former Chelsea manager will ideally like to have three options to choose from for the lone striking role.
Rising quickly through the ranks is Harry Kane, who has already established himself at Championship level following a loan spell with Millwall last season.
The Walthamstow-born player was celebrating his 19th birthday during the match against Liverpool, and expecting the forward to play a part at a club with top four aspirations would be a big demand.
It would also ask more of Borriello, who would preferably represent more of a third-string option rather than a prominent alternative to Adebayor. If Modric is sold, expect to see more money invested up front.
ALLEN SIGNING MUST REMAIN A PRIORITY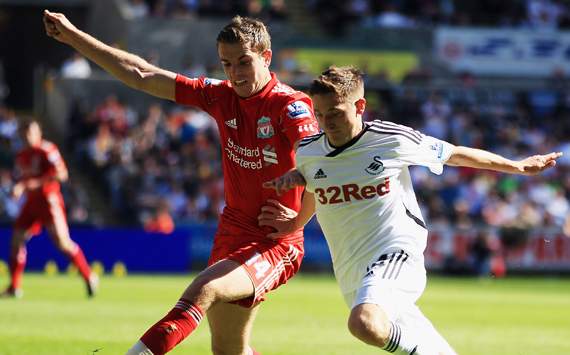 Rodgers seems intent on adding another young star to his ranks and on the evidence of pre-season so far, Joe Allen would be a welcome arrival.
For all the quality he is capable of showing, Aquilani has not proved himself at Liverpool as a player the manager can rely on to churn out 30 consistent games a season.
Lucas is an automatic selection and so is Gerrard when fit. Allen would sit next to the Brazilian in a deeper midfield position, thereby freeing up the club captain to attack at will.
Many speculated that Adam, an excellent passer, would find himself in favour under Rodgers but the Northern Irishman seems to prefer playmakers who can string together quick moves at pace.
Adam, on the other hand, likes to take his time on the ball and seek out longer passes, only relinquishing possession to a nearby team-mate if he cannot find a suitable target.
It would be foolish for Rodgers to attempt to gut the Reds team entirely just a year after such significant investment. He must be ruthless enough, however, to obtain the players that he thinks will shape his team.