Pre-season rambles, Champions League tweets and the London 2012 Olympics hype have all been keenly discussed topics on Twitter over the last 24 hours among the football professionals.
Dirk Kuyt is getting excited for his competitive debut in a Fenerbahce jersey while Rio Ferdinand is enjoying Manchester United's tour of South Africa.
Wesley Sneijder, Tim Krul, Michael Owen and more also feature in Goal.com's latest edition of Word on the Tweet. Tally-ho!
"The third round in the Champions League qualifiers Fenerbahce- Fc Vaslui will be my first official game for Fenerbahce!!
"Happy that we didn't draw Feyenoord they have to play against a difficult team but I'm sure they will go true!! Good luck Feyenoord!!"
Dirk Kuyt, fresh from moving to Fenerbahce from Liverpool, gets all giddy over Friday morning's Champions League third-round draw.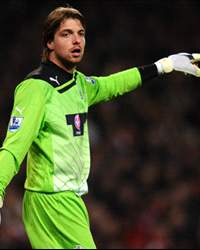 "Just finished the last training session in Munich. Lads are looking sharper day by day. Flying to Vienna tonight for the game Vs Fenerbahce."
And speaking of the Turkish team, Newcastle shot-stopper Tim Krul (pictured left) could soon be playing against Kuyt's new club as the Magpies continue their pre-season travels.
"Morning everyone! Ready for the first training session of this season...."
Thank God Wesley Sneijder is raring to go, at least.
"Ughhh 2 pre season tours!! Can't wait till the season starts, I literally hate this part of the season, body just always hurts."
And on the other side of the coin, West Brom goalkeeper Ben Foster can only moan about being paid to travel around the globe to play the sport he loves.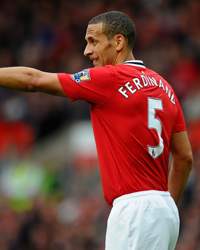 "Just landed in Cape Town, what a welcome they just gave us!! Was soooo loud, crazy! Man Utd are huge out here!"
As Manchester United continue to plod about South Africa ahead of the Premier League kicking off in one month's time, Rio Ferdinand (pictured right) seems in awe of the Red Devils' worldwide appeal.
"Good night! Last night in Seattle, off to New York tomorrow!"
Josh McEachran, who notched three assists as Chelsea beat Seattle Sounders 4-2 on Wednesday night, is eagerly anticipating the remainder of his United States adventure.
"Make sure you are all tuned in today, and stay tuned in, and get behind the men's and women's sides."
Team GB goalkeeper Jack Butland urges his Twitter followers to get behind the national side ahead of their friendly on Friday night against Brazil.