Liverpool are set to clinch the signing of Roma forward Fabio Borini after a fee was agreed between the two clubs, making him the first player to move to Anfield since Brendan Rodgers arrived on Merseyside.

After a period of relative managerial upheaval by their own standards, Roy Hodgson and Kenny Dalglish having both come and gone within the space of 18 months, the club are heading into a third successive league campaign under new management.

Rodgers will be looking to mould a side in his own image and the capture of the exciting Italy international striker represents the first step, after having previously coached the youngster at Swansea.

Dalglish and Hodgson failed to strike gold with their first major purchases, but the likes of Rafael Benitez and Gerard Houllier unearthed Anfield heroes early into their tenures. Rodgers will hope Borini's impact is Xabi Alonso-esque rather than the bastion of mediocrity Christian Poulsen turned out to be.
GERARD HOULLIER & SAMI HYYPIA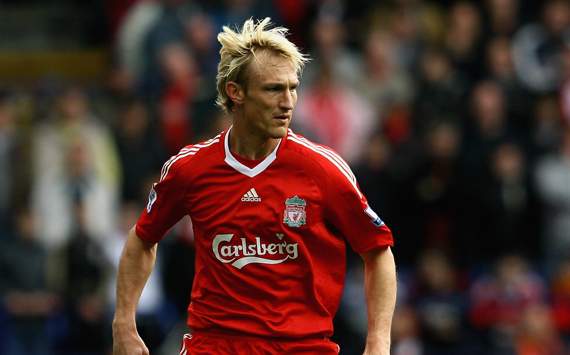 Gerard Houllier took full control of the club after an unsuccessful joint-managerial reign alongside Roy Evans, and the Frenchman began his radical overhaul of the club by letting several key first-team members go, such as Paul Ince and David James, while Steve McManaman left the club on a Bosman deal to Real Madrid.
However, no move best typified the Houllier era than the signing of Sami Hyypia, who spent over a decade at the club becoming a byword for defensive solidity in the process. The Finnish tower of power formed a mean central-defensive partnership firstly with Stephane Henchoz, then alongside club stalwart Jamie Carragher once Rafael Benitez arrived at the club. A snip at just £2.6 million from Dutch side Willem II, he came to represent the rigid, if unspectacular, nature of Houllier's sides.
RAFAEL BENITEZ & XABI ALONSO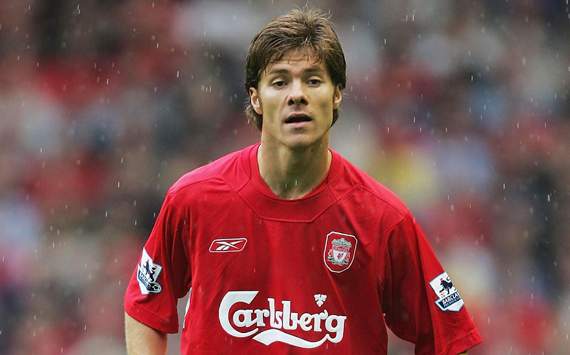 Benitez swept into Anfield back in 2004 fresh from a La Liga and Uefa Cup double with Valencia and immediately set about increasing the club's profile helping them switch from European also-rans to serious contenders.
The acquisition of Xabi Alonso from Real Sociedad for a fee in the region of £10m, along with Luis Garcia, saw the side alter from a cautious, physical outfit into a more technical, possession-based side capable of challenging the elite, as a swathe of Spanish players arrived at the club.

The Spanish contingent helped them to a momentous triumph in the Champions League final that very same season against AC Milan, while they went on to win the FA Cup a year later against West Ham and challenge Manchester United for the title back in 2008-09.

A protracted transfer saga involving Gareth Barry eventually saw Alonso marginalised after formerly enjoying a fruitful relationship with Benitez. The result was that Alonso left the club to sign for Real Madrid after a barnstorming final season at Anfield, while Benitez was sacked the season after amid boardroom turmoil, with the side still struggling to get over the classy central midfielder's departure even to this day.
ROY HODGSON & CHRISTIAN POULSEN

Roy Hodgson came to the club off the back of a superb three-year spell at Fulham, turning them from relegation fodder into Europa League finalists, but his time on Merseyside was disappointing to say the least.
Defensive tactics, a poor rapport with the fans and questionable signings led to the current England boss being given his marching orders just six months after his appointment.

Denmark international Christian Poulsen rather summed up the entire fiasco, replacing the far more creative, and generally superior, Alberto Aquilani, who departed on loan to Juventus, to negligible effect, failing to cope with both the pace and physicality of the top flight.

Poulsen left just a year later to sign for French club Evian after making just 12 league appearances.
KENNY DALGLISH & ANDY CARROLL AND LUIS SUAREZ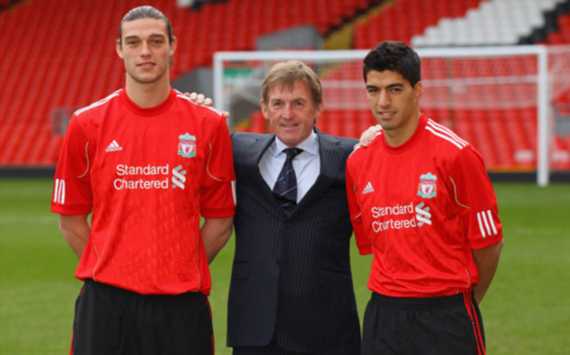 Kenny Dalglish's second spell in charge at Anfield got off to a bold and bright start after an exciting six-month interim spell in charge, with new signing Luis Suarez pivotal in the side's upturn in results, with £35m record purchase Andy Carroll only featuring sporadically due to injury.
Last season's League Cup win was, however, a bright spot in an otherwise underwhelming campaign. Dalglish seemed unsure how best to use the former Newcastle target man, while Suarez courted controversy after receiving an eight-game ban for racially abusing Manchester United full-back Patrice Evra.

The 'Moneyball' image that both of these big two signings came to symbolise failed to come alive and live up to its billing and each became more of a hindrance than their initial fanfare otherwise suggested.
However, whereas the big-money move for Carroll may have raised eyebrows, the further £36m spent on flops such as Jordan Henderson and Stewart Downing went some way to underline Dalglish's failures in the transfer markey and, ultimately, his fall from grace.
Follow James McManus on