With pre-season training starting again today, Younes Kaboul, Chris Wood and Anthony Pilkington offer up conflicting emotions while Andre Santos gets confused with the loan system
It's that time of the year again everyone. The time when players became emotional wrecks, where the men are sorted from the boys, with blisters aplenty and moans galore - that's right, it's pre-season.
As the top flight's finest report back to their respective clubs in time for their preparation ahead of the coming season, we have a mixed response to all this running around to get fit lark.
Rio Ferdinand finds solace in a comedy 'great', Gary Lineker sets himself up to receive his fair share of hate mail and Asmir Begovic finds the beast within. All in this edition of
Word on the Tweet
...
"Shower then off to start my 14th pre-season. Doesn't get any easier, you just learn how to cope with the aching and blisters better.."
QPR
midfielder
Joey Barton
, at 29 years of age, doles out some sage advice ahead of the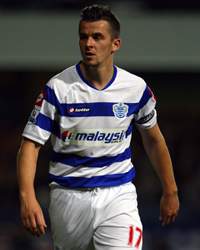 tough pre-season preparation.
"Film of the day: Liar Liar....starring Jim Carey. what a film!!"
You could be forgiven for thinking that
Manchester United
defender
Rio Ferdinand
may have bigger fish to fry at the moment, but instead, he's resorted to finding comfort in comedy.
"Welcome few days break in Italy. Hard work watching all this sport you know."
Former
England
international and current Match of the Day presenter,
Gary Lineker
, does the impossible, by making everyone collectively jealous about two things in one tweet. Impressive.
"@YossiBenayoun15 back on track, see you tomorrow Pal. Hope you're well :-)"
"@Andre_Santos27 amigooo..you will see me tomorrow only if you have my picture :-)"
Arsenal
left-back
Andre Santos
gets all confused about whether
Chelsea
's
Yossi Benayoun
, who featured on loan at the Emirates last season, actually plays for the club anymore. Banter.
"Hi all!First day back at training and feel great to see everyone again!I wish to all of us and who supports us a great season.See you soon."
Tottenham
defender
Younes Kaboul
delivers a message full of hope, positivity and joy, it won't be long until that's all crushed then.
"Holidays are finished. Back in business today!"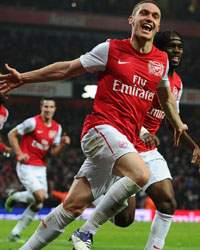 Arsenal
centre-back
Thomas Vermaelen
looks thrilled to be back. They don't call him the Verminator for nothing, you know.
"Here we go then Day 1 of pre-season #Sickface!! Not my favourite 6 weeks of the year if I'm being honest!"
Norwich
forward
Anthony Pilkington
is already dreading his return for pre-season under new boss
Chris Hughton
.
"Nice to be back in training for some fitness testing today. Good to see some familiar faces again! #beastmode"
Stoke
goalkeeper
Asmir Begovic
talks a scary game after his return, although he does seem fairly chipper at seeing his team-mates once more.
"Anyone have a spare hamstring?? Mines in bits!!!"
West Brom
striker
Chris Wood
makes an unusual request.
"Heading to Anfield . First press conference of the season. :)"
Liverpool
midfielder
Lucas Leiva
, though, who spent a large part of last season on the sidelines through injury, seems genuinely chuffed to be involved again.