While the great and the good of the
Premier League
prepare to get back into training, everyone seemed to have one eye on events at Wimbledon, where Andy Murray failed to become the first British winner of Wimbledon since Fred Perry in 1936, thus delaying the Scot's march into the world of t-shirts.
It should not be surprising that top sportsmen enjoy watching other athletes at the peak of their game and events on Centre Court had the football world glued to their televisions.
Goal.com
had its eye on Twitter throughout the game to see what the Premier League's finest made of the Wimbledon final ...
"#teamfederer nothing more to say #vintage #greatest #neversweats #nonchalant. I aint anti-murray just very pro-Federer"
Tom Huddlestone
: If it's not worth quintuple-hashtagging, it's not worth saying at all. The
Tottenham
midfielder refuses to get carried away on nationalities.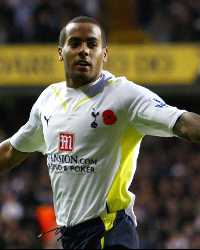 "Y r people saying I should want murray to win cos he is British? He is Scottish I'm English! I bet he wasn't supporting England in euro's!!"
Norwich City
attacker
James Vaughan
is another in the Federer camp before the match with some clear views on borders...
"Come on Murray! Great start lets keep it going, you can do it #wimbledon"
Darren Bent
is supporting the home candidate, however, and is ecstatic when Murray breaks the Swiss' serve in the very first game.
"The only thing classier than federer's backhand is Becks dress sense #icons"
As the first set nears its conclusion,
Reading
forward
Adam Le Fondre
can only marvel at one of the greats of the game. And Roger Federer.
"What a way to win the set! That shot was a joke!"
After losing the first set, though, Federer comes back with some astonishing play to win the second, as
Norwich
's
Elliott Bennett
marvels online.
"Rain. Wouldn't be England without it. Right, kettle on..."
Two games into the third set, the inevitable happens, and
Joey Barton
refuses to get annoyed by the British tennis tradition.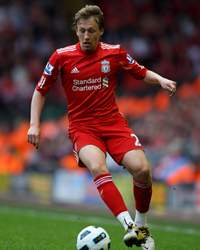 "OMG!!! What planet is this guy from"
Tottenham
midfielder
Jermaine Jenas
has some out-of-this-world praise for Roger Federer.
"Federer e gênio."
Now I'm not fluent in Portuguse, but I think
Liverpool's
Lucas Leiva
thinks the Swiss champ might be rather good.
"I love Kate a little bit! Just a little tho..
"
Reading
midfielder
Jem Karacan
gets a little distracted from the action on the grass by a Royal in the box.
"What a game so far, @andy_murray + Federer both showing pure class! The ball boys/girls enthusiasm to retrieve balls is #Ridiculous !"
Tweet-aholic
Rio Ferdinand
shows his appreciation for world's best ball retrievers. Oh, and the players too.
"Federer is the best ever!!! I don't care what people say about nadal or djokovic or EVEN andy SLIPPY Murray... TeamFEDERER"
Brighton
attacker
Kazenga Lua Lua
, brother of gymanstic celebration extraordinaire
Lomana
, nails his colours to the mast and even finds room to mock the gallant Brit.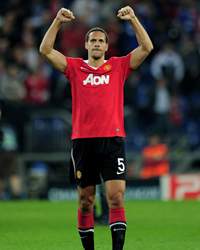 "Roger Federer is an utterly brilliant champion and unquestionably one of the greatest sportsman of all time"
Gary Lineker
says what most of us were thinking throughout the whole match.
"I love Rolland Garros but Wimbledon is my favorite. Love to see Legend like Federer show great piece of technical moves. Picasso of Tennis"
Former
Tottenham
striker
Louis Saha
with a rather Gaelic way of describing the 17-time Grand Slam champion.
"So proud of you Andy...#TeamMurray"
Jason Roberts
echoes the thoughts of many a British man and woman while expressing his pride in the defeated finalist.
"Well done @andy_murray no disgrace losing to the best that ev
er played tennis....great final to have been present at."
Rio Ferdinand
reveals he was at Wimbledon to watch the match - but managed to evade the cameras throughout.
"Great final.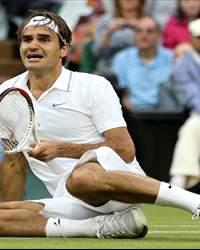 Murray can hold his head high. Beaten by a legend."
Michael Owen
sympathises with the beaten finalist, who lost over the course of four sets (think of it as losing 3-1 and it's about right).
"Wanted Andy M to be the first Brit for so long to win it but there is no better man in Tennis to lose too. #FedEx = #Greatest of all time"
Joleon Lescott
reveals he is a fan of the British tennis ace, but doesn't mind the way Roger plays either.
"Congratulations to Roger Federer. A record-equalling seventh #Wimbledon victory. Pushed all the way by Murray."
Meanwhile,
Sepp Blatter
does little to make himself popular with British fans by adding his two cents.