Euro 2012
is but a distant memory now and Wimbledon is the talk of Twitter for most
Premier League
footballers.
In between the comments on Roger Federer, Andy Murray and Co., Lucas Leiva reveals his delight after he completes his first training session back with the Liverpool lads.
Elsewhere in this edition of
Word on the Tweet
: Joey Barton makes his traditional daily appearance, Demba Ba provides Newcastle United fans with a teasing conundrum, and Nicklas Bendtner makes a genuinely amusing comment for a change.
"Hello everyone. Very happy to be training with the team after a long time. It is small step but an important one.... Still a long way to go but I am in good hands and I am sure I will be back stronger."
Let us start this article with
Lucas Leiva
, shall we? The
Liverpool
midfielder was absent for much of the season after picking up a campaign-ending injury towards the end of 2011.
"@LucasLeiva87 good to see u back on pitch today
"
And
Charlie Adam
was one of the Reds players to give him a virtual pat on the back after his first training session back with his Anfield team-mates since his serious injury.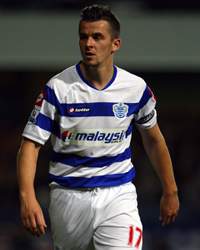 "Looking forward to [watching] Federer today. The man is a class act. Win or lose, he won't have a hair out of place! Up against it today mind."
The first of two
Joey Barton
snippets. This time he lauds
Roger Federer
for his ability to never look like the pressure gets to him. The Swiss chap is the
Andrea Pirlo
of the tennis world.
"Whether he is the top dog or not is open to debate but there is nobody better to watch than Federer. Poetry in motion."
Replace
Pirlo
with
Federer
and this could easily have been a Euro 2012 tweet from
Michael Owen
...
"Got to go people, tennis awaits. Hopefully the Scotsmen can win and then we can all pretend he's English on Sunday!"
The Scotsman
Joey Barton
speaks of is
Andy Murray
- he may be Scottish but he is very like the
England
football team with his inability to win the biggest titles. This Wimbledon might just be his year though. Oh dear, he really is tennis' version of
Steven Gerrard
and Co.
"How much better does the sun make you feel!"
Fraizer Campbell
with a truly sublime insight into life, the universe and everything. Perhaps.
"Looking forward to this season
,
can't wait to be back at Everton... Meanwhile I have gotta game later against Serbia #EurosUnder19"
Everton
starlet
Ross Barkley
brings us back to football with a bump and reminds us that international tournament football is still at large albeit in a younger, less-televised form.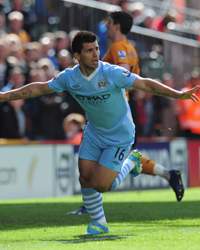 "It's 9 years since my debut on the senior league! Proud of all I've done and ready for all that's coming up. Thanks, everyone!"
Sergio Aguero
seems to always remember his anniversaries, birthdays and records.
Word on the Tweet
struggles to remember the day of the week meanwhile...
"Senegal to play ivory coast for the anc! One of these team gonna stay home next january! Who do u want to win? Papiss and Demba or Cheick??"
Demba Ba
causes a conundrum for
Newcastle United
fans worldwide. Except for those in
Ivory Coast
or
Senegal
, they probably can pick with ease!
"I bet everyone now and then wishes they could be just a little like Forrest Gump."
Word on the Tweet
loves this comment from
Nicklas Bendtner
. Because a) he's so right, b) what a film, and c) it conjures up images of
Arsene Wenger
on the sidelines this season yelling at the Dane: "Run, Bendtner! Run!"