Less than a week after the end of the European Championship, the 2012-2013 season has already started today, with many clubs returning for pre-season training.
Cue much excitement in the Twitter universe, and the odd bit of moaning! Elsewhere there was no rest for Euro 2012 winner Cesc Fabregas, who had a charity match to deal with.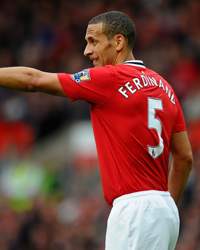 "Woke up 2day early + excited like I used to as a kid like it was christmas morning....1st day of pre season at Man utd...come oooooon!"
Rio Ferdinand looks to put his disappointment at missing out on Euro 2012 behind him with a new start to the season at Manchester United, and by the sounds of things, he is looking forward to getting back on the pitch.
"The lads of #Everton started their training. #COYB. I am looking forward to join you soon. #EFC"
Another player aiming to putting a disappointing summer behind him is Everton right-back Johnny Heitinga, who is also looking forward to joining up with the pre-season training camp in Austria.
"After first training of pre season..feel ok at the moment.."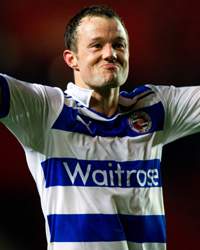 Yossi Benayoun was also back at pre-season training with Chelsea after a season on loan at Arsenal and seemed happy with his first session back.
"Day 1 finished went really well!! Great to see all the boys again!! Great to be back!! #FootballFamily ya can't beat it!!!"
Reading striker Noel Hunt was also back in training today and looking forward to getting stuck into England's top division next month.
"Good morning my friends..back to my life in London after time off/rehab in ♥middle east♥...I started running again without any pain..love xx"
Bacary Sagna also made his comeback today after a summer of rehab after picking up an injury at the end of last season in which his Arsenal side pipped rivals Tottenham to third spot in the Premier League.
"Today is been hardest day since I been out hospital, seeing the guys this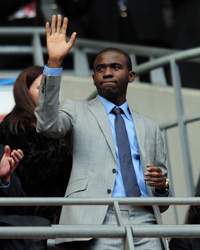 morning with they training kit it was hard 2 to take. Hope 2 back."
Fabrice Muamba is one player not getting back to training today after his lucky escape after suffering a cardiac arrest last season.
"Can't wait for the charity game tonight between "Cesc and friends vs Indonesian selection". Ill tell you how it goes later... ☺"
No rest for Euro 2012 winner Cesc Fabregas who organised a charity match earlier today, keep an eye out for the result!
"Men cannot multi-task scientifically proven. So please don't read, text, tweet, phone, instagram, facebook or any other crap whilst driving!"
And last of all a lesson from QPR midfielder Joey Barton, take notice kids!