Can Owen Hargreaves help Michael Owen find a new club? Who will be the latest Ligue 1 star to join Newcastle? Goal.com imagines what might happen between now and August 31
June 1
– Out-of-contract striker
Michael Owen
, on advice from former England colleague
Owen Hargreaves
, takes his transfer brochure concept one step further by producing a short film of himself doing keepy-uppies in his back garden - entitled 'You Never Lose It' - and sends copies to all 20 Premier League teams.
June 3 – Chelsea hold a press conference to officially announce the arrivals of Eden Hazard and Hulk to Stamford Bridge, but just before chief executive Ron Gourlay opens his mouth, John Terry rushes onto the stage and grabs the microphone to take credit for the successful negotiations.
June 5 – Michael Owen checks his phone, notices 91 unread voicemail messages from Stoke City boss Tony Pulis, and hastily erases them.
June 12-16 – Konstantinos Mitroglou scores a once-in-a-lifetime 40-yard rocket for Greece against Czech Republic in Group A of Euro 2012, prompting four days of mass hysteria as he is linked to Manchester United, Manchester City, Real Madrid, Paris Saint-Germain, Liverpool, Chelsea, Tottenham and Bayern Munich. He then misses from two yards against Russia as the Greeks go out in their next game and it all goes quiet again. After the tournament, he joins QPR on loan.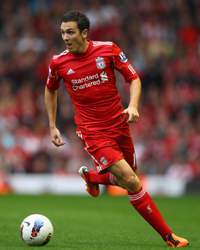 June 21-27 – Liverpool continue their reality television tie-ins by hosting 'Kop Idol', inviting unlikely candidates to try their luck in front of FSG's panel of judges for the chance to win a contract at Anfield. Stewart Downing wins and is handed a new 10-year deal; broadcast regulator Ofcom begins an official investigation into allegations of fixing.
June 30 – Following in the footsteps of Paul Scholes, Manchester United announce that Nicky Butt is coming out of retirement to bolster their midfield.
July 5 – Everton make a formal bid to bring Steven Pienaar back to Goodison Park on a full-time basis. David Moyes offers Tottenham £12.50 and promises to lend Harry Redknapp his 'Downton Abbey' DVDs.
July 11 – After selling Yakubu to Reading for £5 million, Blackburn owners Venky's reveal that they are confident of returning to the Premier League at the first attempt as they unveil his replacement - Steve Kean as player-manager.
July 13 – Thousands of Twitter users collaborate on an attempt to convince Spurs boss Redknapp to bid for a 16-year-old Armenian wonderkid forward, whose existence they have made up for a laugh, by hyping him up and getting 'the next Messi' trending, just to see if it will work. It does. A post on the club's official website confirming the acquisition of 'Samvel Fakeyan' from Dinamo Prank is taken down in embarrassment.
July 18 – Eden Hazard scores twice against Seattle Sounders in his first Chelsea appearance while on a pre-season tour of the USA, prompting him to admit that he is flattered by stories linking him to Real Madrid but reaffirms his excitement to be a Blue.
July 20 – Hazard joins Madrid on a £275,000-per-week contract.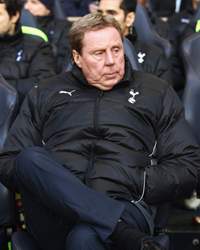 July 26 – Having taken out a restraining order against Pulis, Michael Owen is seen dribbling a ball past one of his horses in its paddock and gloating jubilantly, before falling to his knees and sobbing. He is never heard from again.
August 5 – Redknapp and Daniel Levy are spotted in Madrid tying up a move for Kaka. Eventually, the Brazilian agrees to move to Tottenham, but the deal breaks down on the way to the airport when the chairman attempts to pay the taxi fare in instalments and Kaka walks away in exasperation.
August 7 – Newcastle owner Mike Ashley continues to win over fans by securing yet more incredible talent from Ligue 1, landing Montpellier striker Olivier Giroud in a sensational coup as well as several other French stars. Then he fritters away all that goodwill by changing the club's home kit to blue and making all the players wear berets.
August 13 – Hazard leaves Real Madrid to sign for Qatari side Al-Sadd on a £400,000-per-week contract.
August 21 – After a protracted and bitter negotiation, Arsenal striker Robin van Persie is sold to Manchester City for a reported £100 million.
August 22 – Arsene Wenger moves to calm angry fans by unveiling the £1.5m recruitment of a "very promising, very talented" 15-year-old attacker from France. The Gunners boss begins to recite his annual message of: "I think, in one or two years, when the players are more mature and experienced, we will be in a very good position..." before letting out a primal scream of frustration and resigning.
August 31 – Transfer deadline day! Lionel Messi wanders around in the rain outside the Stoke training ground all day just to mess with the media before flying back to Barcelona to pen a new contract.
August 31 – Manchester United reserve-team defender Sean McGinty signs for Shrewsbury on a six-month loan midway through the afternoon. Sky Sports' Jim White literally explodes.
August 31 – At 23:59, six minutes after Hazard re-signs for Lille on a free transfer to "return to my spiritual home", the transfer window shuts for another summer. At 00:01, Hazard gets bored and retires from professional football.
Follow George Ankers on