ANALYSIS
By Matt Scott
In January 2011,
Roy Hodgson
was dismissed in shame as
Liverpool
manager and King Kenny returned.
Fast-forward 16 months and the King was dethroned after a disappointing Premier League campaign as Hodgson was announcing the England squad for Euro 2012.
Dalglish's second coming was initially a success, guiding the Reds to sixth place, after they had languished in the bottom half under the current Three Lions coach, and signing Andy Carroll and Luis Suarez, at the time, two of the most hyped strikers in Europe.
DALGLISH SACKED BY LIVERPOOL King Kenny has paid the price for a poor Premier League campaign at Anfield

Hodgson did not wait long to make his way back into management, appearing at West Brom just over a month later tasked with arresting an alarming slide down the table that had seen Roberto Di Matteo sacked at the Hawthorns.
Hodgson succeeded, lifting the Baggies to a record 11th place by the end of the season, then going on to better it this campaign, finishing 10th, a first top-half Premier League finish securing an unprecedented third-consecutive term in England's top tier for the west Midlands side.
This season has also been record-breaking at Anfield, but for all the wrong reasons.
Crippled by an appalling home return of six league wins all season and a desperate lack of luck in front of goal (no team struck the woodwork more than Liverpool during 2011-12), Dalglish saw his top-four contenders slump to eighth in the table, below Everton for the first time in seven years and with a worst points total for almost six decades.
The Reds' signings failed to inspire, Stewart Downing could not score or create, Jordan Henderson was unsure of his role and Charlie Adam could not replicate his Blackpool variety act of goals and assists.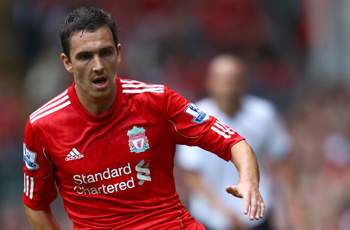 "Downing could not score or create, Henderson was unsure of his role and Adam could not replicate his Blackpool variety act of goals and assists."
Meanwhile, Carroll was not the destructive force of late 2010, becoming a one-man pantomime while an ugly storm brewed over Luis Suarez's alleged racist abuse of Patrice Evra.
Dalglish's defence of Suarez, even after he had been found guilty, bordered on worrying. The 'You'll Never Walk Alone' culture of the Kop looked to be going one step too far, and the Scot seemed to be straining under the brunt of negativity with increasingly curt media appearances.
In the Midlands, however, Hodgson had completely rebuilt his reputation. Ben Foster was a solid acquisition between the sticks while Shane Long had brought his terrier-like forward play to the Baggies with goal-getting reward.
Hodgson won his first battle with his former employers, a 2-1 win at the Hawthorns in April 2011 thanks to a Chris Brunt double, but Dalglish took the second round, coming out on top 2-0 at the same venue six months later.
Then the third and final meeting. With just five games remaining in the 2011-12 season, Liverpool were eyeing an FA Cup final and, although he was not aware, the Football Association were eyeing the Baggies boss.
West Brom swept to victory in Hodgson's return to Anfield thanks to Peter Odemwingie's strike, to give him what turned out to be his last win at the club.
After that match Hodgson insisted that he took no extra pleasure from beating his former employers, but even one of the most affable of bosses might have smiled wryly as Dalglish left Melwood on Wednesday and thought how lucky he had been to get out when he did.
Thanks to his Anfield failure, the Three Lions boss has a solid reputation for success in limited surroundings, perfect then, perhaps, for the promising but often crushing environs of the England job.
Follow Matt Scott on