By
Chris Myson
Going into Sunday's
Premier League
action, fans were anticipating a 90 minutes of action that could prove to be the most dramatic in recent memory.
With 10 games taking place simultaneously, Manchester City and Manchester United were battling it out to win the league title, while Arsenal, Tottenham and Newcastle were all in with a chance of qualifying for the Champions League.
The relegation tussle was also uncertain, with both QPR and Bolton starting the day knowing that they could be a Championship club by the time that the matches had reached their conclusions.
True to form after an outstanding season, the twists and turns began almost immediately after kick-off.
Goal.com
reviews all of the action as it happened after an historic day in the Premier League.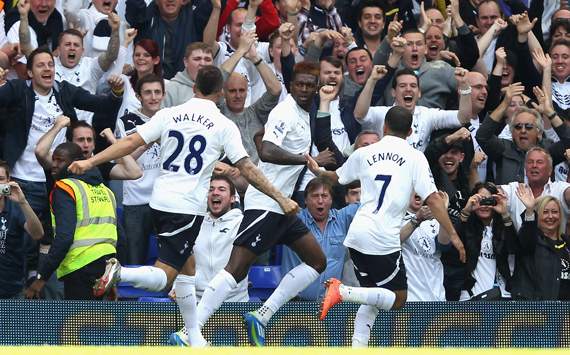 It takes less than two minutes for Tottenham to strike the first blow of the afternoon, as Emmanuel Adebayor finds the bottom corner to boost their hopes of a third-place finish.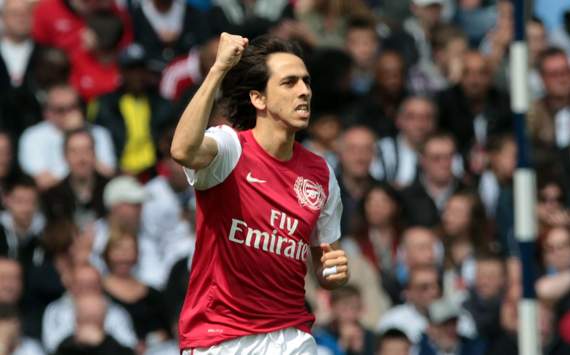 Just as soon as everyone digests the news of Tottenham going ahead, Arsenal make an early breakthrough at the Hawthorns, taking the lead against West Brom after Yossi Benayoun takes advantage of a bad Marton Fulop mistake. An impressive reply to Spurs' strong start.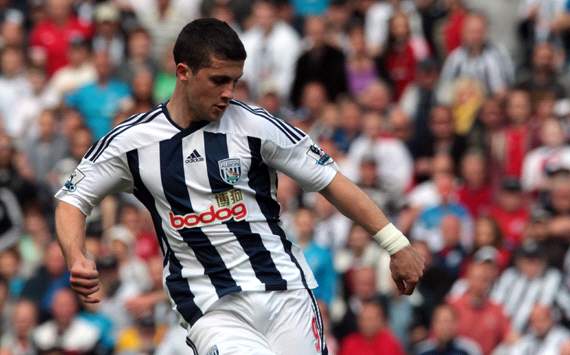 All the drama comes in the Champions League-chasing matches early on. Tottenham are back in the driving seat for third place after Shane Long hits an equaliser for West Brom against Arsenal.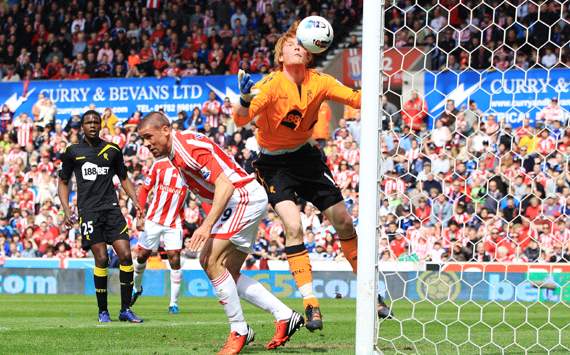 Jonathan Walters puts Stoke City ahead against Bolton at the Britannia. At Eastlands, where it is still 0-0, the QPR fans celebrate wildly in the away end. The early signs are that their side could be staying up.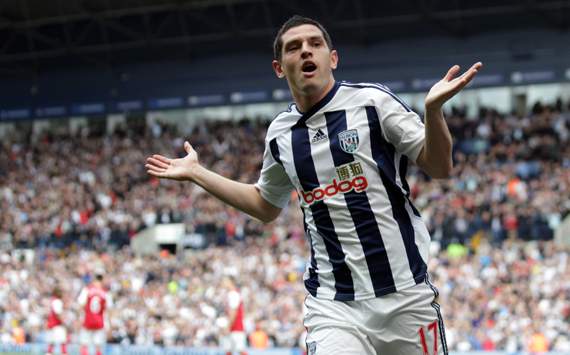 Goals galore at the Hawthorns in the early stages as Graham Dorrans makes it 2-1 to West Brom against Arsenal. An incredible early turnaround, with Tottenham sitting in pole position to make the Champions League at this stage.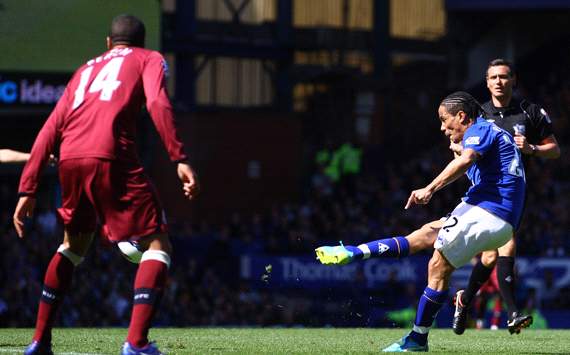 Steven Pienaar finds the target at Goodison Park to put Everton 1-0 up against Newcastle. It is an important goal and appears to make things a straight fight between Arsenal and Tottenham for third place.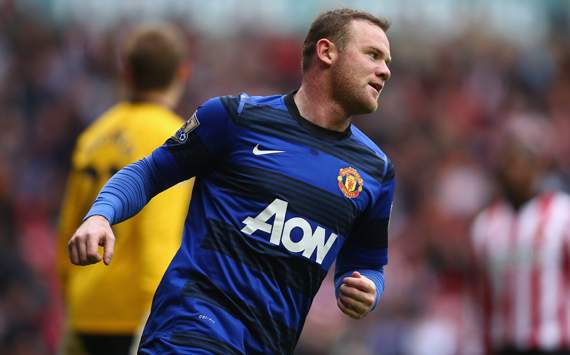 After quiet starts in both of the two Premier League title matches, Wayne Rooney stoops in to head Manchester United into the lead at the Stadium of Light. All of a sudden, the Red Devils move top of the table and the nerves are dramatically increased at City, where it is still 0-0 against QPR.

In-form Nikica Jelavic makes it 2-0 to Everton against Newcastle. After a great season, it appears that Alan Pardew's team are going to miss out on a place in Europe's elite club competition at the final hurdle.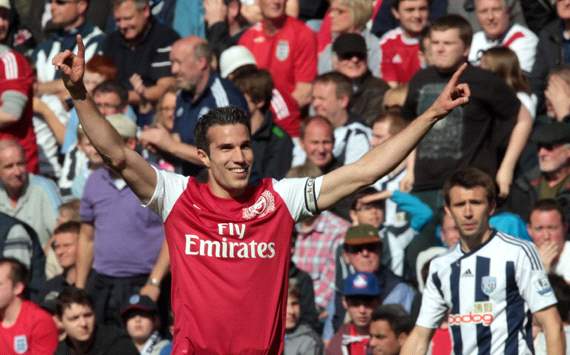 A vital goal in the Midlands as Andre Santos finds the bottom corner from the edge of the box to make it West Brom 2-2 Arsenal after 30 minutes and put the Gunners right back in the Champions League hunt again. Captain Robin van Persie leads the celebrations.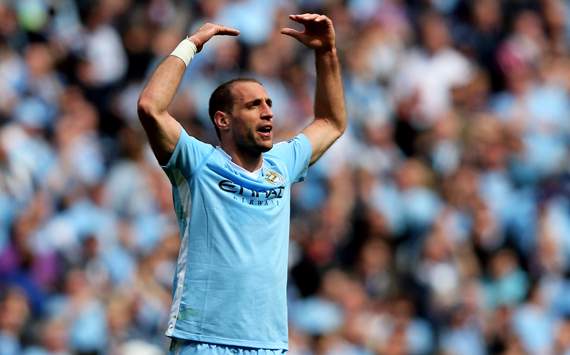 At Sunderland, Wayne Rooney and Fraizer Campbell both waste good chances at either end, but then the chase for the title takes a dramatic turn.

Yaya Toure finds Pablo Zabaleta, and the Argentine's shot is too hard for Paddy Kenny to handle. The ball bounces over the line and the City fans are ecstatic. After 20 minutes over which they contemplated the worst, their side move back into control.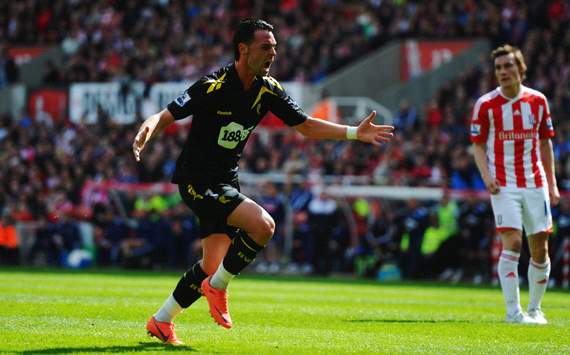 Just as QPR fall behind against City, news filters through from the Britannia that, after being found by Chris Eagles (pictured), Mark Davies' deflected effort has brought Bolton level against Stoke. What a disastrous minute of action for Mark Hughes' side.

What a dramatic turnaround in the relegation battle. Kevin Davies makes it 2-1 to Bolton and, all of a sudden, having looked comfortable, QPR are staring a place in the Championship in the face.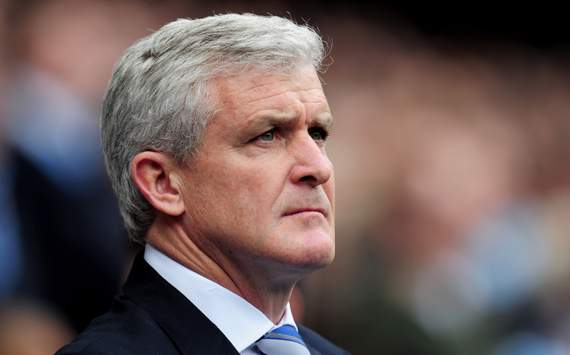 The half-time whistles blow across the country. Both City and United lead 1-0, which means that Roberto Mancini's side would be champions if the scores stay the same.

In the Champions League race, Tottenham lead while Arsenal are level, which would be enough for Spurs to clinch that spot and Bolton look like they are in with a chance of making a great escape to avoid relegation - with QPR under pressure.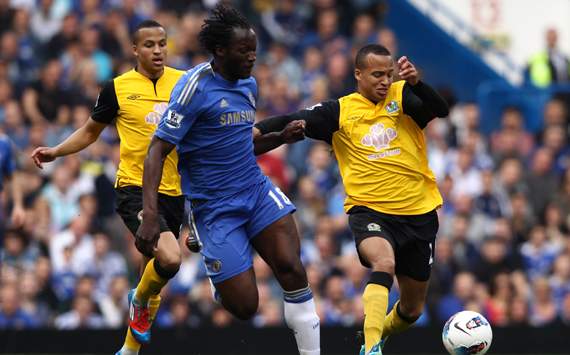 Across the country, the second-half action gets under way, with the prospect of another 45 minutes of immense drama at the key grounds.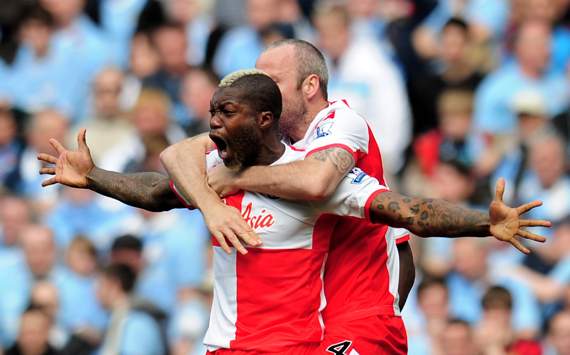 An incredible start to the second half at Eastlands. Joleon Lescott misplaces a defensive header and Djibril Cisse runs onto it and smashes home from the edge of the box. It is 1-1 and, suddenly, United are back at the top as things stand.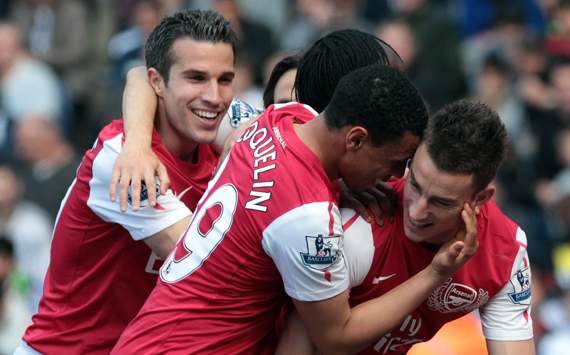 Vital goal for Arsenal! It's been an incredible match up to this point at the Hawthorns and a goal from Laurent Koscielny puts the Gunners 3-2 ahead - the first time that they have led since the fourth minute.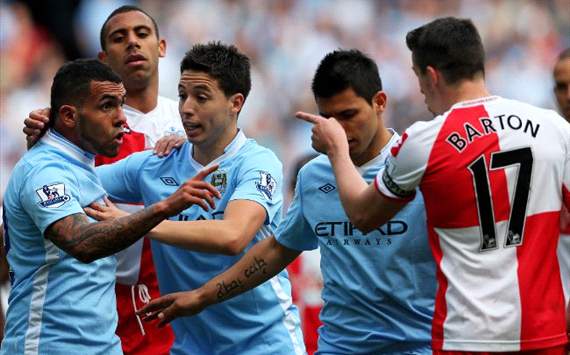 Unbelievable! Within minutes of going level, Joey Barton presses the self-destruct button. He is sent off for an elbow on Carlos Tevez and then kicks Sergio Aguero and squares up to both Vincent Kompany and the substitute Mario Balotelli on his way off.

City's chances of making a comeback are boosted as they face 10 men for the last third of the match.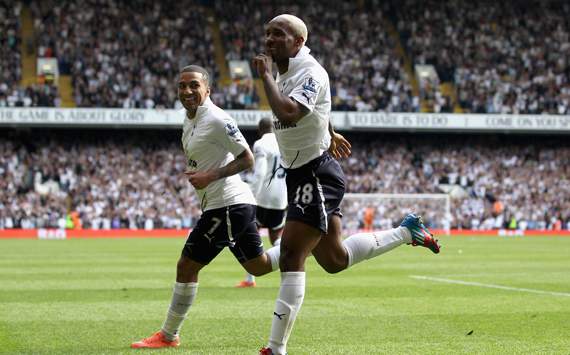 Tottenham ensure that they are doing their job as Jermain Defoe adds a second goal against Fulham to all but seal the victory.

With Arsenal winning and Newcastle losing, that result would only be enough to seal fourth place, which means that they would have to wait for the result of the Champions League final before finding out in which continental competition they are playing next season.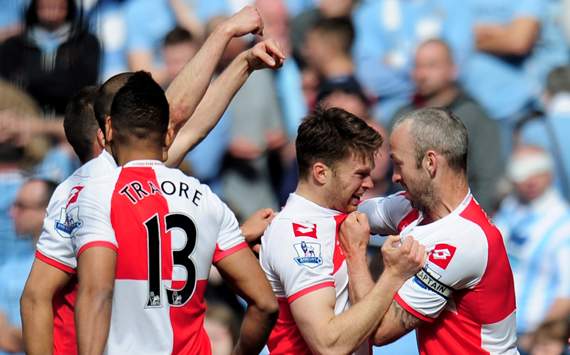 Despite only having 10 men, Armand Traore breaks down the left-hand side and crosses for Jamie Mackie to thump a header past Joe Hart and into the net to put QPR 2-1 in front.

Eastlands is silenced and their title dreams appear to have been ended against all the odds.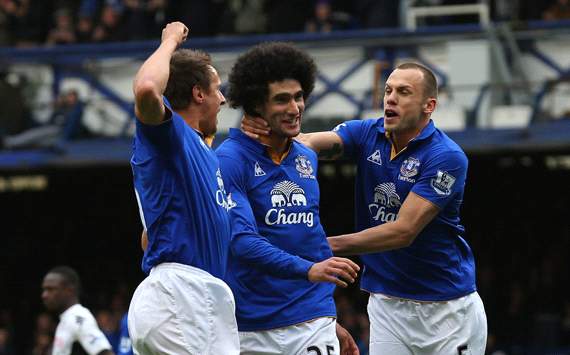 All eyes on this point are on the title battle, but any slim hopes of Newcastle making a comeback at Goodison Park are ended when Heitinga gets a third goal for Everton. A Tony Hibbert own goal makes it 3-1 soon after.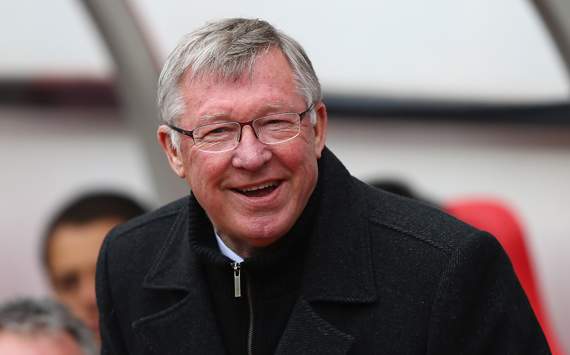 United are holding on to their 1-0 lead at the Stadium of Light and City, depsite being down to 10 men, are behind against QPR, it looks like a dramatic final-day upset is on the cards with United set to be crowned champions.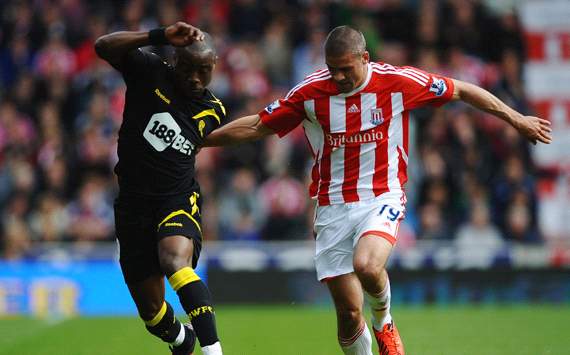 News arrives from the Britannia that Stoke have made it 2-2 against Bolton through a Walters penalty. QPR fans, already thrilled with their side leading against City, erupt in the away end in Manchester. It looks like they will be safe.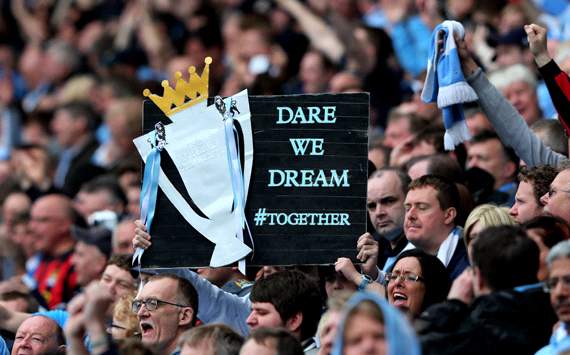 Five minutes of added time are indicated at Eastlands and substitute Edin Dzeko heads home to make it 2-2. All of a sudden, a flat stadium starts to believe that a seemingly impossible comeback could be on the cards. Players rush back to the centre circle to get the game re-started as quickly as possible.

Full-time at the Stadium of Light and Manchester United have beaten Sunderland 1-0. Players, staff and fans wait for final news from Eastlands but as things stand it appears they are moments away from celebrating an historic 20th league title.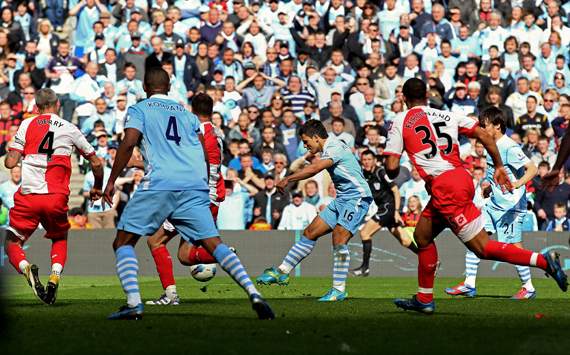 Aguero shows sensational composure to beat two defenders and fire home to give City a 93rd-minute goal - two goals in stoppage time - and City lead QPR 3-2. The fans cannot believe it, the players celebrate wildly and it looks like they have pulled off what had just looked the most unlikely of triumphs.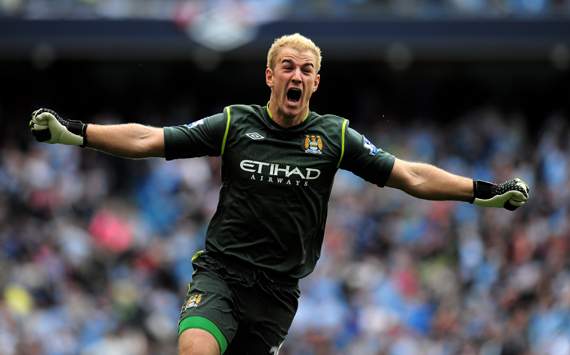 The full-time whistle is blown at Eastlands. City have turned it round in incredible fashion to win 3-2 and fans start invading the pitch to celebrate with ecstatic players. What an unbelievable turnaround - Mancini's men are Premier League champions, their first league title for 44 years.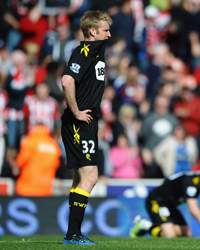 Gutted United players acknowledge the travelling support at Sunderland after realising that they have been pipped at the post in heartbreaking fashion.
In the Champions League race, Arsenal's 3-2 win over West Brom means that they have secured third place and are guaranteed qualification to Europe's elite club competition.
Tottenham finish fourth after their win over Fulham, so will have to wait to see how Chelsea fare against Bayern Munich before knowing in which European competition they will be playing next season. Meanwhile, Newcastle's 3-1 loss to Everton on the final day sees them having to settle for fifth.
QPR, despite their late collapse against City, seal safety after Bolton's 2-2 draw with Stoke, meaning that all ends of Eastlands are celebrating after a 90 minutes in which they will have experienced every emotion.
Owen Coyle's side are down and their players and fans are devastated at the Britannia as they realise that they have fallen just short.