MAN CITY


FINAL FIXTURE: QPR (H)
CURRENT POSITION: 1st
WHAT THEY NEED TO DO: Match or better Man United's result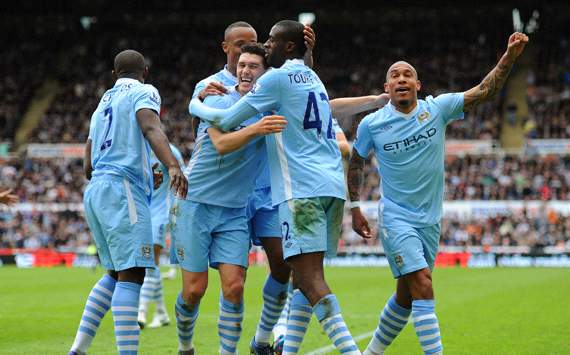 LAST FIVE MATCHES




PLAYER TO WATCH

YAYA TOURE

Every player likely to line up for Manchester City is capable of doing serious damage to QPR and they could easily get off to a flying start to ease the nerves - but if they don't, and the visitors put up a fight, then Yaya Toure is the man to whom Roberto Mancini will turn to crack the nut.
Manchester City will win the title at home against QPR if they can match, or better, United's result away at Sunderland. Roberto Mancini's side ensured they would be in a commanding position on the final day of the campaign following a convincing 2-0 victory over Newcastle last time out.
Should the club pick up all three points at the Etihad Stadium, they will claim their first top-flight title in 44 years and have forced their way to the top of the standings after appearing to have surrendered the fight just last month following the 1-0 defeat to Arsenal at the Emirates.
Five consecutive wins since that day, however, have seen them emerge as champions elect although they will have to guard against complacency against a QPR side, led by former City boss Mark Hughes, fighting to retain their Premier League status.
MAN UNITED


FINAL FIXTURE: Sunderland (A)
CURRENT POSITION: 2nd
WHAT THEY NEED TO DO: Better Man City's result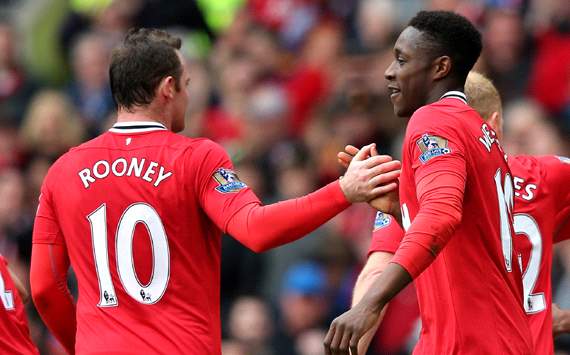 LAST FIVE MATCHES




PLAYER TO WATCH

PAUL SCHOLES

When he plays well, so do the rest of the side. Scholes' return helped spark a revival in the club's ailing campaign and he has more than shown his class over the last six months to put to bed any doubts that the move to bring him out of retirement was one prompted by sentiment.
United are in the somewhat uncomfortable position of needing to rely on Premier League strugglers QPR to get a result at the Etihad Stadium if, realistically, they are to retain their title on Sunday.
Sir Alex Ferguson's side will know that only a win will do at the Stadium of Light and even that may not be enough if City claim all three points against Rangers - where only a near-impossible nine-goal shift would see the Red Devils crowned champions.
In a quite remarkable season that has thrown up numerous twists and turns, United had looked to be well on their way to claiming a 20th top-flight title at the beginning of April although a disappointing run of results that have yielded just two wins from five have seen the Reds surrender an eight-point cushion.
So will Manchester City get the job done by securing three points against QPR or will the pendulum swing back United's way on the final day of the season? Will Mancini's side even need to claim a win with the Red Devils facing a tricky-looking trip to Sunderland? Goal.com wants to know what you think - have your say in the comments box below!