With Arsene Wenger's men having recovered from a disastrous start, Goal.com imagines how the University of North London might review its newest students' performances
UNIVERSITY OF NORTH LONDON


SEASON 2011-12
League: Currently 3rd
Europe: Champions League last 16

Dear Trustees,
It has been an especially trying academic year for staff and students at the University but we feel that we have come through it admirably, inspired as ever by our school motto, "In Arsene We Trust".
Waving goodbye to a talented group of graduates is always a sad occasion, and the loss of Samir, Gael and Head Boy Cesc, among others, was always going to mean a change in the class dynamic.
We recognise that it was difficult to attract new students over the summer, but respectfully suggest that next year greater emphasis is placed upon ensuring recruitment takes place before the start of term - a lesson that already seems to be being learned, as we look forward to welcoming young Lukas into the University in the summer.
Upon your request, we have provided an evaluation of this year's bumper crop of new students...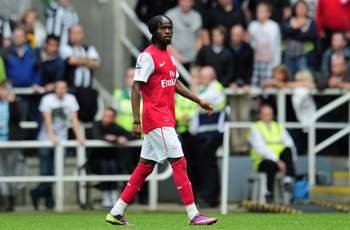 Gervinho was one of the only students to enrol with plenty of time to spare before the start of term, and we were consequently hoping that he would be particularly suited to the Headmaster's plans for 2011-12.
Unfortunately, despite a fairly bright start, his standards have dropped as he often seems uninterested in his studies.

After being goaded into fighting with the notorious troublemaker Joey in his first game against Sports Direct Polytechnic, we were worried that Gervinho might have to be marked down as "does not play well with others", but all too frequently the last two words have not been needed.

However, he has shown a talent for dribbling and laid on seven assists over the season, as well as his studies being disrupted by an international competition with Ivory Coast in the spring term, so we shall mark him as "must try harder" and hope that he knuckles down in his second year.
Grade: C-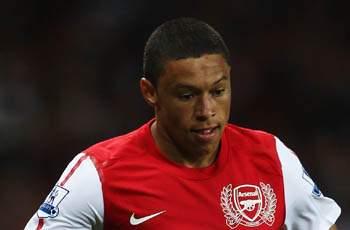 Like young Theo, Alex was the latest prodigious undergraduate to join us from the respected St Mary's Academy, and he has surprised everyone by how quickly he has adapted to life at the University.
His grades had been very high before joining us but the most that we had expected was the occasional answer from the back of the class as he adapted to higher education, but the step up has simply not fazed him.

Mr Wenger quickly recognised his talents, and his boyish enthusiasm for his studies has overridden any fear when working with and against much older students.

As well as pace, determination and drive in attack, Alex has proved a versatile boy with his inspired efforts in central midfield against Il Collegio Milano, who had embarrassed our students in their earlier Geography field trip to Italy, a sign of true quality.

Alex is already one of our top students and we cannot wait to see him flourish under the spotlight next year, though his summer homework will be to practise his consistency, which should hopefully come naturally as he grows more mature.
Grade: A
Per arrived at the University through Clearing just before the enrolment deadline and, happy as we are to have him with us, we feel that this has been especially noticeable.
He is obviously a gifted defender and we cannot fault his effort but it seems that the English curriculum does not quite suit him as well as others.

Per moves rather slowly around the campus and this can cause him to be slightly late for important tests. This seems to be the key reason in his falling behind Thomas and Laurent in the University's centre-back lessons.

On the occasions when Thomas is absent for medical reasons (which is quite often, the poor boy), Per's experience makes him an able enough deputy - it is just that other institutions' best attacking students will always feel that they have a chance against him, and this is reflected in his (and his colleagues') highly disappointing exam results in the winter term.
Grade: B-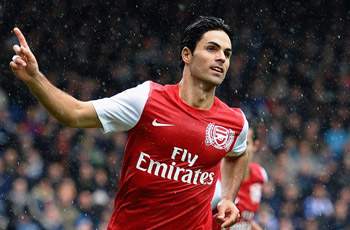 Mikel, in contrast, is an excellent example of a transfer through Clearing working out well for all concerned.
He had been encouraged to apply for one of our courses a few academic years ago but long-standing medical concerns made it unlikely, and there had been some worries that the moment had passed and he would now be too old to benefit from our teaching.
That concern has proven unfounded, and Mikel has been a vital member of the class. Playing as a deep midfielder, he has absolutely schooled his colleagues in the art of passing, with his pass completion rate of 90.7 per cent real first-class honours material that has given a great foundation to every assignment.
Indeed, some of his classmates have become too reliant on his help with their homework - the University still has yet to win a league game without him - and, with a somewhat unsurprising trip to the nurse's office keeping him out lessons at the moment, it is important that we teach that dependence out of our students.
Grade: A+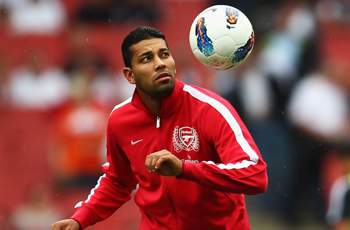 Andre was another late applicant to the University, replacing Gael after his decision to transfer to the
Etihad School of Economics
, and his contributions have certainly added an interesting dynamic to the class.
We arranged for him to study in the left-back set but, perhaps as we could have anticipated given his participation in that position for Brazil, Andre is not particularly interested in the field of defending.

Allow him to attack, though, and he is fittingly as excited as a giddy schoolboy. The consistent quality is not yet there but his presence in supplementing his contemporaries' attacking play is useful (though he takes his time in returning to his seat), and this is reflected in a happy statistic - the University's win-rate in the Premier League goes up by 23% when Andre is in the class.

Ideally, though, this contribution should be an extracurricular hobby alongside his foundation course of defending, and it is young Kieran who has most impressed Mr Wenger in this regard.

Neither are the finished article, but the class is at its most solid at the back when Kieran is involved, and he seems to have the greater potential in the long term, as well as requiring fewer days' medical absence than Andre.
Grade: C
Yossi joined us on a year-long exchange programme from
Stamford Bridge Senior School
, and has been a solid if unspectacular performer in class tests.
We worried that, more than anything, his arrival was only to fill recruitment quotas and, while he has never been Mr Wenger's teacher's pet, his work ethic has been rewarded with greater responsibility in recent weeks.
Unlike the mercurial Gervinho, who can either dazzle or frustrate his professors depending on his mood, Yossi can be relied upon for acceptable work.
There is talk of him returning for further study next year and his experience might be a benefit to some of the younger pupils, but we feel that an institution of our stature could, and should, aim higher in our ongoing search for educational awards. With the likes of Lukas set to enrol and the development of Alex and Theo continuing, Yossi should not need to learn any more from us.
Grade: C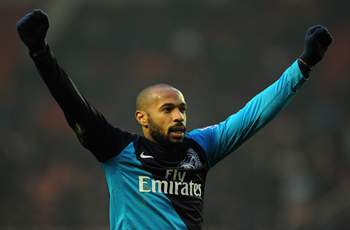 As a former Head Boy, everyone at the University was thrilled to welcome Thierry back, even if it was only for a short time.
Some had worried that it might be inappropriate for him to walk back into the class when we had a statue of him by the main gate, but his behaviour was exemplary as ever, making his best contribution without overshadowing the other students.
We were glad to see that Thierry has lost none of his academic aptitudes despite his recent studies in the rather less reputable American educational system, and he immediately proved his value when the boys from Elland Road High School paid a visit.
Mr Wenger's foresight in seeking his temporary return to cover others' absences was a stroke of genius that only reaffirmed his commitment as of our most respected alumni. The success of his brief reunion gives us hope that he may yet come back as a professor one day.
Grade: A
CHU-YOUNG PARK & CARL JENKINSON

Chu-Young has regrettably found things very difficult in coming here from the French school system, where he had achieved some promising marks. Mr Wenger has hardly ever called on him to answer a question in class, and when he has, the response has invariably been "I don't know, sir". He seems homesick and out of his depth at this level of education, and it is our expectation that he will drop out in the summer.
Young Carl has also had a tough time in his first year. In retrospect our decision to fast-track his graduation from The Valley Preparatory came before he was ready, as was rather humiliatingly shown on our field trip to the
Old Trafford Academy of Excellence
in late August, in which he was very poor even by the low standards of the class that day.
There may well be promise in Carl but he could certainly do with spending a gap year in a less demanding environment to build up his confidence before returning to study with us again.
Grade: F (Chu-Young) & D (Carl)
Follow George Ankers on

HERE'S SOMETHING YOU DON'T SEE EVERY DAY...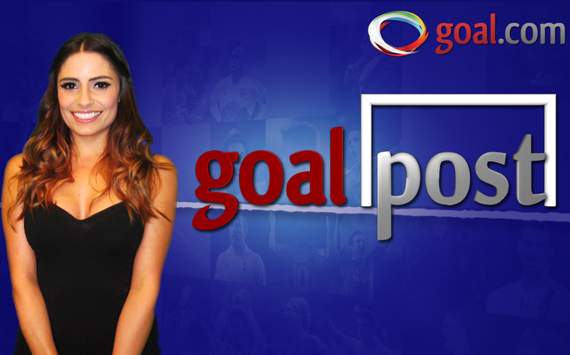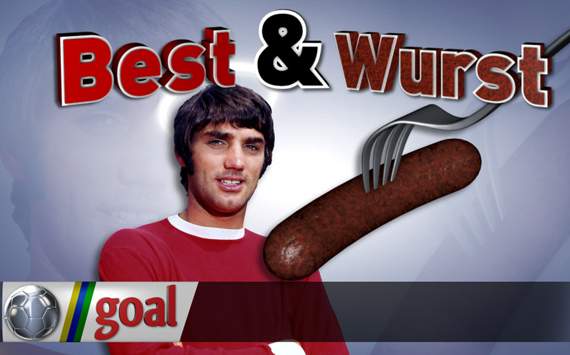 | | |
| --- | --- |
| Starring Layla Anna-Lee and Ashish Sharma | Funnies, bloopers & magic from the world of football |
CLICK THE IMAGES TO WATCH ON OUR OFFICIAL YOUTUBE CHANNEL!