Liverpool
captain
Steven Gerrard
says that
Luis Suarez
's eight-game suspension for racial abuse hurt the team because he is one of the best players in the world.
Suarez was banned earlier this season for abuse towards Manchester United's Patrice Evra, with the midfielder arguing that the striker's absence contributed to an all-round failure to perform in the league.
"I think what did hurt was when we lost Luis [Suarez] for the games because he's one of the best players in the world," Gerrard told
RTE's
'The Late Late Show'.
"If you lose one of the best players in the world it's going to have an effect on the team. It was the loss of the player that hurt the team the most.
"At times [this season has] been difficult. The league campaign has been really difficult because we've been so inconsistent and we're in a position that we shouldn't be in.
Diving standards have dropped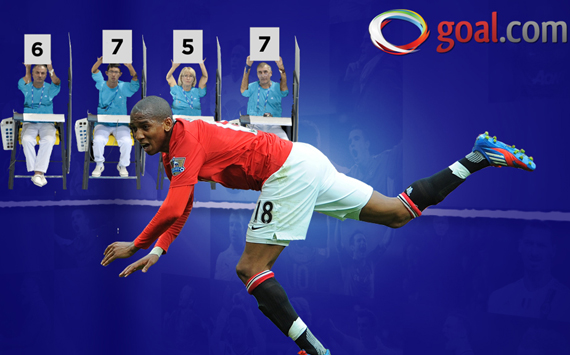 Click on the image to watch on our official
YouTube channel!
"Us players need to take the blame for that because we're a lot better than where we are in the league. We need to play better and put the ball in the back of the net."
Gerrard has been the club's captain since 2003 and during his spell has led Liverpool to FA Cup, League Cup and Champions League glory, but admitted that gaining the armband had not been quite as happy as it should have been for him.
"It was a difficult situation when I first received the armband because it means someone else is going to lose it, and that guy wasn't happy," the skipper stated.
"It was Sami Hyypia, he was a really good friend of mine. Sami was really sad and disappointed to lose it, and I was overjoyed to receive it.
"It wasn't until Sami pulled me in, one-on-one and said, 'Listen, no hard feelings, you deserve it. You've dreamed of being a captain since a young boy. It means more to you than me ...' That's when it really sunk in and I was happy to do the job.
"Looking back, I was still young, but I think the reason that Gerard Houllier gave me the captaincy at such a young age was that he wanted me to come out of my shell. I was really quiet at the time, one of the younger guys in the dressing room.
"But he wanted me to grow, to have more responsibility and believe in myself. It certainly helped me to become the player I am."
The midfielder also defended his decision not to leave Merseyside in 2005, when the No.8 pulled out of a potential move to Chelsea.
He added: "No [I don't regret turning Chelsea down]. I'm a winner, I love playing football, I love Liverpool Football Club. I've been on record, I won't lie.
"I've always been honest and said at those times when Liverpool weren't doing so well, there were times when a little bit of insecurity crept into me that maybe the club wanted to make money on me.
"That's when my head was turned by other clubs around Europe who were interested in me. [Liverpool benefitting financially] was one of the reasons [I thought about leaving]. That was me thinking 'maybe, the club might be in a better position if they get a large sum of money for me'.
"Looking back now, I've got no regrets at all. I'm delighted with how it's worked out."