With Roberto Di Matteo's men having recovered to reach two cup finals, Goal.com imagines how the Stamford Bridge Senior School might review its newest students' performances
STAMFORD BRIDGE SENIOR SCHOOL


SEASON 2011-12
League: Currently 5th
Europe: Champions League final

Dear Trustees,
There is no doubt that this has been a turbulent year for our School with plenty still resting on the results of the forthcoming end-of-term examinations.
We know that you had a lot of hope for the new Headmaster, Mr Villas-Boas, and it is a shame that we were forced into such upheaval through a mid-term change of leadership, but sadly he never seemed to exert any authority over the older boys in the class. Rather than see them continue to pass notes around the back of the classroom and snigger at his expense, Mr Di Matteo kindly agreed to take on extra responsibility from his position of Deputy Headmaster.
We think you will be pleased at the way in which results have improved after the debacle of the winter mock exams, and have provided as per your request an evaluation of the new students to have joined our institution in the 2011-12 academic year.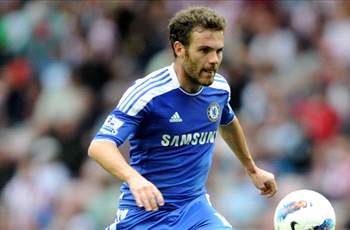 Young Juan had received excellent grades at Escuela Mestalla and had his pick of institutions when it came to moving on to further education, so we are delighted that he elected to study at our School.
At first some staff and students had difficulty telling him apart from the Headmaster but soon enough he made sure that everybody knew his face by shooting to the top of the class.
For much of the term, indeed, Juan has been the only student showing the expected aptitude in terms of creativity and penetration up front, particularly when encouraged by his professors to play in a central role to maximise his influence, but his grades have been dragged down by his colleagues in group assignments.
His competence has led to his teachers frequently calling upon him to contribute in class and this has seemed to tire him out at times, with no obvious classmate available to pick up his slack. We should therefore be looking to recruit more students who can complement his strengths and reinforce them when he is absent, as we are sure that Juan will continue to be one of our top achievers for some time to come and we must not allow him to burn out.
Grade: A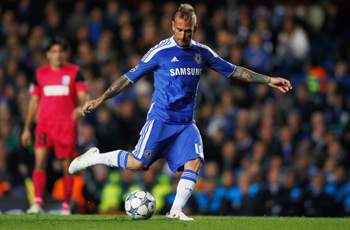 Raul's transfer from the Royal College of Anfield took some staff by surprise, coming as it did after term had begun, and in truth we can see why his previous institution were happy to see him leave early.
The frustrating thing about a pupil like Raul is that he does not seem to have any particular strength. He has had better test results than Frank on tackling but worse than John Obi, better than John Obi on passing (although results in the most important exams in this regard have been alarmingly poor) but worse than Frank. He does not exhibit the enthusiasm for Physical Education that his classmate Ramires does, either.
Perhaps if Raul were to spend more time on his homework and less on personal grooming (is that really what the cool kids are doing with their hair these days?), he might be more able to contribute to the class, but in every subject on the syllabus there has been a student more competent throughout the academic year.
It should be noted, however, that Raul, along with the rest of the class, offered exemplary behaviour on the recent field trip to Barcelona, showing some defensive aptitude. Having frustrated his teachers immensely only a week previously with some of his worst marks of the year, it was a sign that there is at least the potential to achieve better results if he puts his mind to it. He is enrolled on a four-year course, so perhaps there is enough reason to see how he fares with his second year before flunking him out.
Grade: D
+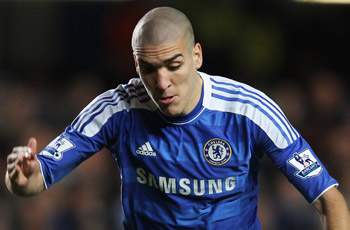 Oriol's first year at the School has been a slightly strange one. He has previously been educated at La Masia Primary but does not show all the hallmarks of their typical students. He is a well-developed young boy from a physical point of view and has already shown a capability to study in higher age groups earlier than we had expected.
Indeed, though confusion reigned at a time over whether Oriol was likely to return to his former school, his recruitment appeared to be one of the successes of Mr Villas-Boas' tenure as Headmaster. Everyone at the School has been delighted with his unexpected maturity and his willingness (and capability) to hold off boys many years his senior.
It is for this reason that we have been disappointed to see him too infrequently involved of late. There have been the occasional trips to the nurse's office in February and March but both before and since, Oriol has been given little homework. Prior to the game against Arsenal on April 21, he had last been asked to start a match in early January, with barely even any small cameos to gain experience in between.
Mr Di Matteo has expressed a preference for working with our most senior students since accepting the Headmaster's job on a temporary basis but it is a surprise and a sadness that the development of one of the only students to have performed well in the winter term has been held back in this way. Whether Mr Di Matteo continues next year or another Headmaster is brought in, young Oriol deserves more opportunities to develop his promising skills.
Grade: B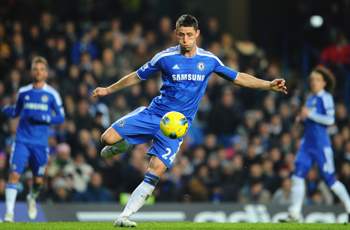 It was almost a shock to be able to welcome Gary to the School at the start of the spring term after he and his family toured several institutions in the summer.
But he has made the switch from the Reebok Academy fairly seamlessly - and it is often not easy for students to settle into new schools when uprooted halfway through an academic year.
There is no doubt that the examinations at our School are sterner than those at his former home and, given that institution's very poor test results in defending over the winter term, some staff had had reservations about Gary, but he has been unfazed by the step up.
He has already collaborated on some fine group assignments both with classmate David and with the Head Boy, John, showing encouraging teamwork, and seems certain to have earned his place on a very exclusive field trip this summer, of which our staff are proud.
There is more work to be done - the year-long project next term of working with all the defenders in the class to tighten up at the back chief among them - but we are satisfied that Gary will approach it with the same application as he has in his first few months at the School.
Grade: A-
Both Headmasters over the year have been strangely unwilling to allow Romelu many chances to settle in to his new environment at Stamford Bridge. We remind you, Trustees, that we spared no expense in ensuring that he could leave his home in Belgium to join our establishment, so it is frustrating not to see him given more chances.
On the occasions when Romelu has been turned to by his teachers he has yet to produce exceptional answers, but both mind and body can expect to be rusty when you are only called upon to answer 10 questions over the course of an entire academic year. That he should be ignored when our strikers' class has been struggling all year - Didier has found it hard to attend every class, whilst poor Fernando has endured a miserable year, only now with his grades starting to pick up - is doubly strange.
When you spend £18 million on a youngster then it should surely follow that a little faith be placed in him, so we hope that Romelu will be given a meaningful chance to contribute next year.
Grade: C-
Follow George Ankers on