The experienced Canaries forward has outperformed the young Reds striker this season in the Premier League, despite the huge disparity between their price tags and past
| | | | | |
| --- | --- | --- | --- | --- |
| GRANT HOLT | | V | | ANDY CARROLL |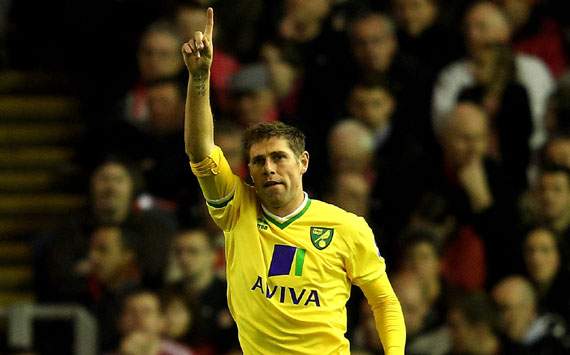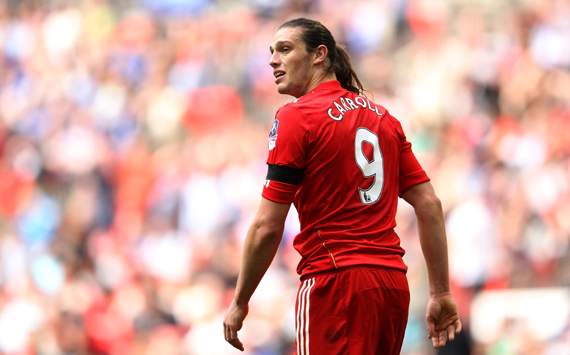 Norwich
's clash with
Liverpool
may not throw up any intrigue in
Premier League
terms - given these are teams with little left to play for - but two men in particular are likely to take centre stage this weekend.
On Saturday afternoon, Carrow Road will witness the tale of strikers whose rise to the top of the game could not have taken much differing routes.
Canaries forward Holt is an experienced operator, whose career has taken him on an incredible journey from the lower echelons of English football to the bright lights of the Premier League, where he has surpassed expectations.
Meanwhile, Carroll is a young up-and-comer whose price tag and recent move to a big club has seen him struggle to find consistency and form.
Here,
Goal.com
weighs up the differing fortunes of these two men this season and considers their chances of a Euro 2012 call-up.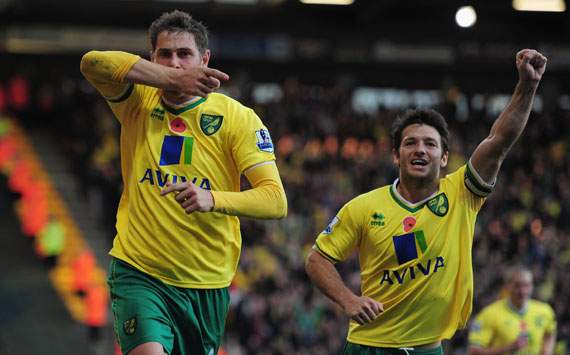 By Oliver Platt
Supporters often bemoan the perceived lack of effort shown by footballers in the modern game. Top-flight football is, nowadays, of course, an athletically demanding sport but all the same, in England in particular, fans still long for those rare players who value the shirt they are wearing as much as any single one of the thousands of people in a stadium on a Saturday afternoon.
Grant Holt is one of those players. It is easy to ridicule the burly striker as technically limited, prone to rash decisions and lacking the elegance we have come to expect of a Premier League striker but almost every club in the country would like to have a player like him among their ranks.
HOLT'S SEASON IN NUMBERS


GAMES STARTED
GAMES AS SUBSTITUTE
GOALS
ASSISTS
24
11
15
2

Holt is not from Norwich but he represents the Canaries' supporters more than any other player because he is living their dream. He plays with the relentless energy, passion and commitment to the cause that the Carrow Road faithful know they would show if they had been good enough to play for the club they love.
In 2001, Holt returned to his home county of Cumbria to play for non-league Barrow having spent spells in Australia and Singapore in an attempt to carve out a professional career. He worked part-time in the storeroom of a food factory while at the Northern League outfit.
The fact that Holt was able to forge a career in the Football League from that point is a tribute to his perseverance and determination but his rise in the past four seasons has been remarkable. The 31-year-old joined Shrewsbury Town for the 2008-09 season and has risen a division every season since, culminating in his Premier League debut against Wigan Athletic in August.
Norwich are an organised and tight-knit side who play beyond the level of the sum of their parts. No player embodies their image more than Holt, who has played with and without supporting wingers, alongside a partner in attack and as a lone striker this season.
Whereas Andy Carroll's role and style is well-defined, Holt is an all-rounder. Standing three inches shorter than the Liverpool target man, he is not as strong aerially but he nevertheless plays with the force of a battering ram as the focal point of the Norwich attack, creating space for the more creative and skilled players behind him.
The Football Association are rightly looking to improve the technique levels of young English players but that does not mean international selectors should ignore the Grant Holts of this country. Their hard work and heart are just as valuable.
Follow Oliver Platt on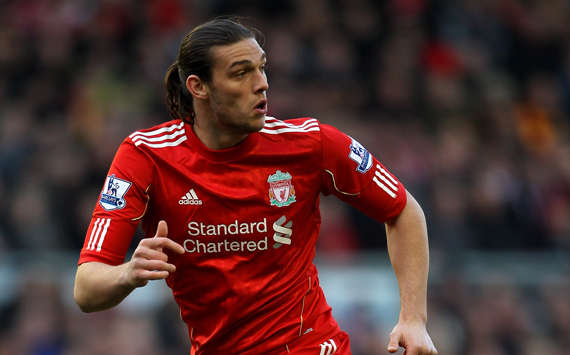 By
David Lynch
Andy Carroll has served as something of an unwilling poster boy for Liverpool's Premier League campaign this season.
Inconsistent, occasionally calamitous but at times brilliant; the tall centre-forward has embodied much of what has been right, and wrong, with the Reds this term.
This could not have been better evidenced by a two-week spell which comprised visits to former club Newcastle United, relegation-threatened Blackburn and a meeting with Everton at Wembley. In the first game a frustrated Carroll inexplicably dived to win a penalty when through on goal with an open net and was later substituted to a chorus of boos after an anonymous performance.
CARROLL'S SEASON IN NUMBERS


GAMES STARTED
GAMES AS SUBSTITUTE
GOALS
ASSISTS

26
17
8
3

Then, at Ewood Park, he marked a dominant showing with a stoppage-time winner but not, of course, before his side had conceded two penalties, had a goalkeeper sent off and surrendered a two-goal lead.
Finally came his finest moment yet in a Liverpool shirt. Having seen his side go one down thanks to a Nikica Jelavic strike and then equalise through Luis Suarez, the Geordie forward nodded in an 86th-minute winner to seal his place in Merseyside derby and FA Cup folklore.
That journey of incredible highs and pitiful lows symbolised what Kenny Dalglish's men, and Carroll particularly, have been all about and his hefty £35 million transfer fee has never been far from the lips of those assessing the success of both.
Yet, whilst Carroll has doubtless underperformed so far, those flashes of capability are indicative of a potential bubbling under the surface which the Anfield outfit might yet unlock. Sure, the 23-year-old is never going to be the prettiest footballer to watch, but managers tend to care little about pleasing the aesthetes when the results are in their favour.
Euro 2012 may have come a little early for this English striker but more important goals for a side who have a rich history of delivering trophies will ensure he is never far from the thoughts of the next England boss, whomever that is.
An assault on future tournaments and a hand in adding to the Liverpool trophy cabinet are not certainties but, given his age, the striker has every chance to do these things under the tutelage of Dalglish.
Follow David Lynch on

So that's what our writers make of it - Oliver Platt thinks that Grant Holt should be taken seriously as a candidate for Euro 2012 while David Lynch suggests that bringing Andy Carroll to Poland and Ukraine might be a little premature. But what do you think? Could whoever ends up taking charge of England this summer benefit from booking one or both of them seats on the 23-man plane?
Have your say by voting in our poll below and continue the debate in the comments.