COMMENT
By Miles Chambers
Newcastle United's 2-0 dispatching of Liverpool on Sunday left me with two prevailing thoughts.
Firstly, watching outfield players play in goal is never anything but entertaining - like all Newcastle fans I was screaming shoot whenever the unfamiliar view of Jose Enrique wearing goalkeeping gloves flashed up on screen.
But secondly, and of far more significance, diving has become a disease that can no longer be blamed on foreign footballers: the English are just as likely to commit such blatant acts of cheating.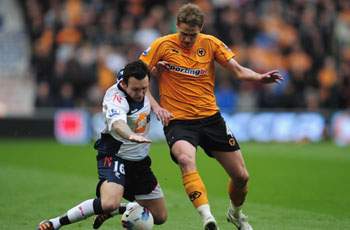 "Premier League players know they can get away with amateur dramatics and we need to accept that this epidemic has stained the beautiful game"

In the first half, Andy Carroll shamefully feigned contact then fell flat on his face in the Magpies penalty area and, despite the protestations of the increasingly desperate Kenny Dalglish, was correctly booked by the well-placed Martin Atkinson.
However, towards the match's climax the referee was placed in an unnecessary predicament when James Perch provoked Pepe Reina.
Yes, the Spaniard shoved his head into the Magpies defender's face, but have we really reached the stage where an instinctive act of harmless aggression is enough to warrant a three-match ban?
The Spanish goalkeeper is now set to miss his side's FA Cup semi-final and why? Because an English defender with a rough-and-ready reputation embarrassingly exaggerated the tiniest of touches.
The clash on Tyneside was not the only game to feature theatrics this weekend.
On Saturday, Mark Davies seemed to trip over thin air to earn a subsequently-scored spot kick for Bolton Wanderers as they won 3-2 at Wolves. The incident proved a decisive moment in a relegation six-pointer which has all but condemned the Midlands outfit to Championship football next season.
Ben Foster barely flinched when a West Brom team-mate thrust his head at him in fury this weekend. The former Three Lions shot-stopper would have collapsed in a heap, I bet, if the culprit had been in an Everton shirt.
We perhaps need to stop pretending that this level of deceit is something which British players do not indulge in.
Wayne Rooney dives. Stewart Downing dives. Michael Owen dives - when he plays. And lest we forget, Gareth Bale is the only player to be cautioned twice in the Premier League this season for simulation.
Premier League players know they can get away with the amateur dramatics and we need to accept this epidemic has stained the beautiful game.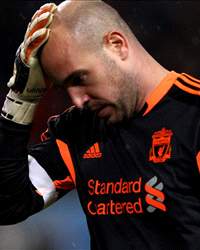 How many times this season have you seen players feign injuries to see the opposition sent off or cautioned?
A change is required. The Football Association, or even individual clubs, must agree to introduce some form of punishment beyond a yellow card for blatantly diving in the box.
Dive once or twice and you are given a slap on the wrist of sorts; three or more times though and more severe sanctions should be implemented.
Fines would be ineffective in a division packed with multi-millionaires. Instead, those who persist should be hit with retrospective bans - repeat offenders would naturally get longer punishments.
Questioning the honesty or integrity of players who dive is an old and awkward cliché that we need to banish. Diving is rarely a carefully calculated process and is normally as automatic as the forehead thrust Reina performed on Sunday afternoon.
Everyone can agree that the Spain international will think twice before repeating that sequence of events in future though.
Putting a ban on simulation would hopefully instigate similar changes in behaviour, but the Premier League needs to act now to prevent top-flight football becoming a farce.