The Spurs manager feels that those not born and raised around the English game do not comprehend the magnitude of the local derby, which is a disadvantage for his side
Harry Redknapp has claimed that Tottenham's foreign players do not understand the true nature of the club's London rivalry with Chelsea.
Fourth-placed Spurs travel to their fifth-placed counterparts on Saturday in what could prove to be crucial in the race to qualify for next season's Champions League.
However, the 65-year-old feels that some within his ranks are unable to grasp the magnitude of the derby, which could give Roberto Di Matteo's side an advantage.
"If I said to Benoit [Assou-Ekotto] we have not won at Chelsea for 20 years, he wouldn't have a clue. He probably doesn't even know we are playing Chelsea tomorrow [Saturday] until we tell him later on," Redknapp told reporters.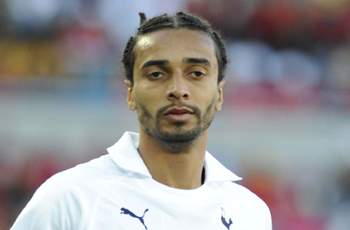 "Assou-Ekotto probably doesn't even know we are playing Chelsea until we tell him"

"He won't look at the fixtures. He will turn up and say: 'what time is the coach tomorrow gaffer?'. And that is it. He will be here, but he won't be sure if we were going to Arsenal or Chelsea.
"All players are like that now, most of them. You still have some throwbacks, still I am sure there are maybe a couple of the lads at Chelsea.
"We have got a lot of foreign players here now and they get on with it. The history of the clubs is probably lost on them in all honesty.
"I was showing a picture of John White on the wall to Rafa [van der Vaart] the other day.
"I was telling him he was an amazing footballer that got struck by lightning but he didn't know.
"I come from the East End, we knew about the Arsenals, the Chelseas - we knew all the players.
"I don't think they do that now, not so much. And certainly the foreign players, they are not going to know.
"I think it's a disadvantage. If I asked Frank Lampard he would tell you all about players. He has been brought up with it. His dad would talk about Bobby [Moore] and all them players. It's rarer now I think."
Englishman Jermain Defoe is 7/1 with Sportingbet to score the first goal when Tottenham face Chelsea.
The forward is Spurs' top scorer heading into the clash at Stamford Bridge, having plundered 15 goals in all competitions so far this season.