Cult hero believes fans will start forgiving Tevez if makes an impact in the title race as he prepares to return for first time since September in crunch clash with Chelsea
EXCLUSIVE
By Rob Stewart
Former Manchester City skipper Andy Morrison believes Carlos Tevez could take a massive step on the road to redemption when his old club host Chelsea as the Premier League hots up on Wednesday night.
Tevez is poised to return to action for the first time since he refused to warm up in the Champions League tie against Bayern Munich last September, and Morrison feels the Argentine striker needs to help his club get back to winning ways to repair damaged relationships.
Manchester City are 8/1 with Bet365 to beat Chelsea 2-0 on Wednesday night.
Ironically Tevez could be unleashed on Chelsea from the substitutes' bench to invigorate a City side who are now four points behind pacesetters Manchester United and can ill afford not to take advantage of their game in hand over their neighbours, but will meet a Chelsea side galvanised since Roberto Di Matteo succeeded Andre Villas-Boas.
"We are really playing against a team in form whereas City's form has dipped off a bit," Morrison told Goal.com.
"If you look at a large part of the City performances against Swansea and then Sporting Lisbon they were poor. They looked slightly disinterested and it wasn't until they were under pressure that they actually came up with the goods.
"The quality is still there and they have still got the ability within the team but they need to be finding it for 80 or 90 per cent of the game and not just for small periods.
"The fact that Chelsea have momentum on their side at the moment means they will fancy their chances of repeating the 2-1 win they enjoyed at Stamford Bridge. Their tails are up. They seem to have been rejuvenated since Roberto Di Matteo took over from Andre Villas-Boas."
Here Morrison, who is currently assistant manager at Welsh Premier League side Airbus UK Broughton, tells Goal.com where the crunch game will be won and lost.
Mario Balotelli v Gary Cahill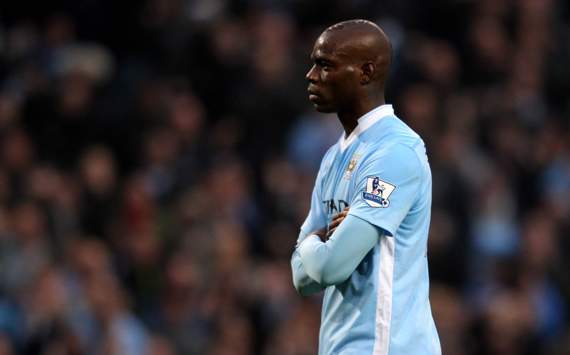 "I hear John Terry is injured and that is great news for City because he is Chelsea's leader.
"He is almost the last of a dying breed - one of the last of the old-fashioned centre-halves. He does not have the greatest amount of pace in the world but he is protected from that weakness because of his sheer presence, strength, organisational skills and awareness.
"Every team needs that sort of figure and if he is fit then he will be the first name on the team-sheet purely because of the leadership qualities he is blessed with.
"Gary Cahill is a good defender and this will be a great chance to show what he is all about. What he has over John Terry is that he is that bit quicker and that could come in handy against City's counter-attacks.
"I just feel that if Chelsea are in the ascendancy and pushing on then they do look a little bit vulnerable to pace on the counter-attack.
"With that in mind I think that Mario Balotelli is the player that he would least fancy playing against. So I would like to see Mario be put up front and really go and ask questions of Gary Cahill because Edin Dzeko is the sort of player that Gary would least relish taking on, but if there is any sort of pace and movement then he will not look forward to that."
Micah Richards v Juan Mata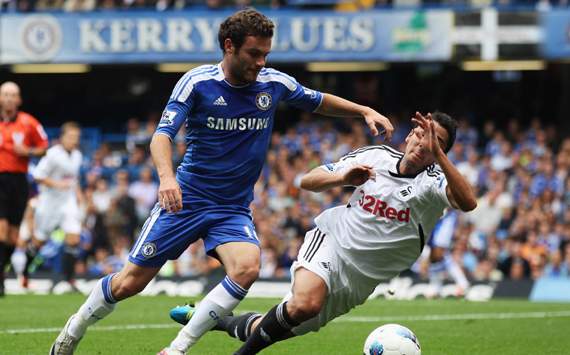 "Micah Richards was in the academy when I was at City but he came down to train with the first team a few times in the days when he was a midfielder and it was clear that he was something special.
"He was pretty raw then but very athletic and very strong and was punching way above his weight then because he was so much more developed than most of the lads his age and he has still got that presence nowadays.
"If Micah had to take on Didier Drogba he would be a good match because if it comes down to a battle of strength, then Micah will be fine. He has all the attributes needed to deal with that sort of threat.
"He may get caught out occasionally by wandering into the wrong areas and not being totally aware of what is going on around him, but when it comes down to sheer power and pace there is nobody better than him.
"Juan Mata usually starts off on the left-wing and drifts in so Micah will have to keep a close eye on him and make sure his winger does his bit as well. Mata has got a similar game to David Silva and he looks as though he is someone that can create goal-scoring opportunities.
"Mata can be quite an elusive figure and always looks menacing. Some of his balls into the box are a nightmare for defenders. On the other flank, with Daniel Sturridge coming back to his old club he will be out to make a point or two and that could be dangerous for City. He has got amazingly quick feet, a good turn of pace and is usually a good finisher."
David Silva v Michael Essien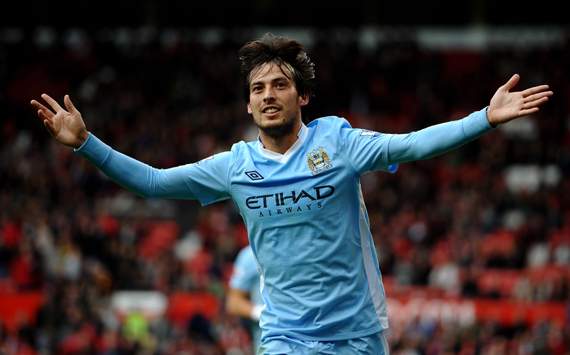 "When David Silva is on song, City are usually on song. When he gets the ball in the right areas and he starts threading passes in and around the penalty box - especially the reverse passes and little angled balls that he conjures up - it does not matter who is playing in front of him. If the run is right they are in. He is key to making Manchester City tick.
"Yaya Toure can stretch the opposition with his pace and make the pitch big with his surging runs and, as opponents are attracted to him to close him down, that creates holes in enemy territory for Silva to pick the balls up in little pockets of space to try to create an opening. They are a good foil for each other.
"John Terry would normally be barking out the orders to make sure there is not too much space between the back four and the defence for Silva to do his stuff, and Michael Essien will be shielding his defence to cut off the supply lines from Silva."
Stefan Savic v Didier Drogba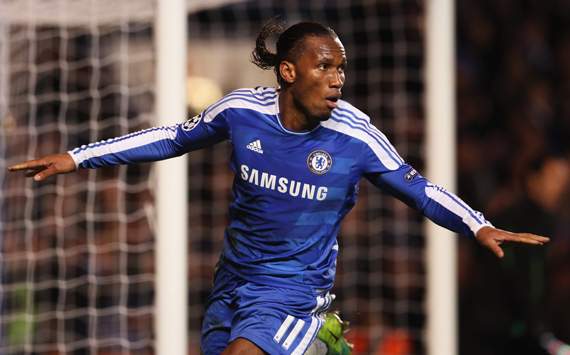 "It will be difficult for City because of the way injuries have hit the defence and they will be weak in the middle of the back four without Vincent Kompany, who is the most capable of taking on Didier Drogba.
"Kompany would have been a match for the physicality that Drogba brings to the Chelsea attack and so he will be a big loss. I do think that City will create chances and get goals but my only concern is the impact of injuries to Kompany and Joleon Lescott on the defence.
"We just look a bit weak at the back. Drogba doesn't really have the pace to run away from defenders any more because he doesn't have that explosive turn of pace that he used to possess, and that is where Savic should be fine because he has a decent turn of pace.
"If they hold a slightly higher line and he is not bringing balls down from diagonal passes on his chest in and around the box which is where he is at his best, then he will not cause City as many problems as most of the fans would fear because he bullies people.
"If he is doing his bullying a little bit higher up the pitch then he won't be as effective but then that obviously creates other problems with space in behind so it will be a major challenge for them to control him."
Carlos Tevez v Fernando Torres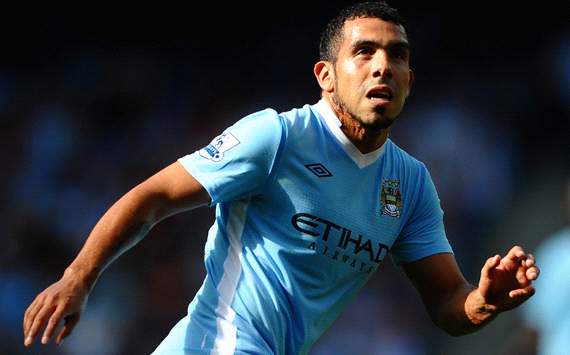 "I am not sure how Carlos Tevez will get on but his return to the ranks gives the title race an intriguing twist.
"I would be really very surprised if he started and I would even be surprised if he came on, but it's a case of needs-must and if Roberto Mancini feels that he might be a spark that will make something happen, then I am sure that he will have no hesitation in bringing him on if he deems its necessary.
"I am certain Tevez will get a mixed reception, but if he comes on and scores goals and Manchester City win games of football you will find that people can be very forgiving very quickly. It is such a fickle game.
"There is a decent chance that Fernando Torres might end up vying with Tevez to make an impact from the substitutes' bench. He got back to his goal-scoring ways in the FA Cup against Leicester and it would not surprise me if he hits a purple patch.
"Yes City will be tougher opponents than Leicester, but they say class is permanent and form is temporary and Torres showed everyone when he was at Liverpool that is a class act."
The Good, the Mad and the Ugly - The Andy Morrison Story is available from Fort Publishing.