EXCLUSIVE
By
Rob Stewart
Former
Everton
midfielder Paul Bracewell believes that the key to success in the Merseyside derby will be "channelling energy in the right direction" as his old club face
Liverpool
at Anfield.
There have been seven dismissals in the last 11 meetings between the Mersey neighbours and Bracewell - who helped Everton win two league Championship titles - is convinced that controlled aggression will be key in a game that could see Everton leapfrog their local rivals in the Premier League table.
"Both teams will be going for it because neither team is struggling at the moment rather than hanging on in there so they will have a right good go at each other which will be great," Bracewell told Goal.com.
"I watched Liverpool on Saturday against Sunderland and they will be disappointed with the result while Everton will be buoyant after beating Spurs. But last week I was at the Newcastle-Sunderand game and that showed that all form goes out of the window and it will be no different at Anfield.
"It is who can control that aggression and tempo and play their football that will come out on top. They can both play but it is about channelling energy in the right direction that is of paramount importance.
"It will be typical hurry-scurry stuff but Everton will know that they can go above Liverpool in the table if they win while Liverpool will be out to finish the season on a high so there is all sorts to play for."
The former England international Bracewell - who now runs the Complete Football academies - has given his thoughts on where Tuesday's game could be won and lost...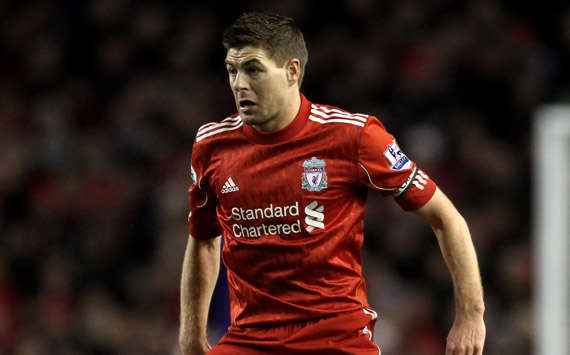 "There are important clashes all over the field in derbies like this but games tend to be won and lost in midfield and this game should be no different. Liverpool fans will be desperate to see Steven Gerrard start the game.
"He came on for the last phase of the game against Sunderland and immediately lifted the side, and Kenny Dalglish will be keeping his fingers crossed that he is okay to start the Everton game because he is a massive player for them.
"Steven has great ability with both feet. He will be up for it because he is a local lad and he is always likely to get a goal. He always seems to deliver when it matters for Liverpool and is a great captain but then again so is Phil Neville.
"Phil has had a fantastic career. He had a great upbringing under Sir Alex Ferguson at Manchester United and the professionalism that was instilled in him has been there for all to see at Everton.
"Everyone looks up to him and he has done a great job as captain. He will know what it is like to play in a hostile environment but he will be making sure that everyone is on their toes and doing the right jobs."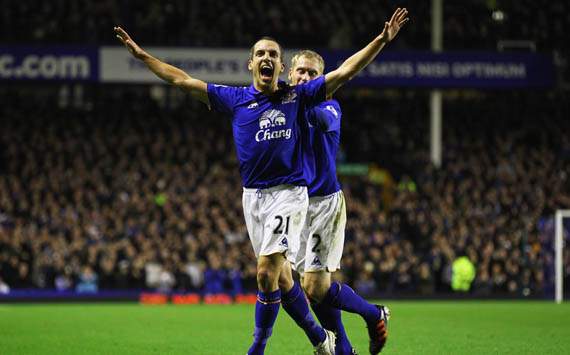 "They say that if you can handle the Rangers-Celtic games then you can handle anything so Charlie Adam should be relishing the Merseyside derby.
"Charlie likes to get the ball down and play but it will be 120 miles-per-hour stuff so he won't get much time to do his stuff but he will know what is coming his way from his days with Rangers.
"The pitch will be in great nick and they will no doubt water it to give it that extra zip and he will relish that.
"Leon Osman seems to getting better and better. It is always difficult when you come through the ranks but he has established himself as a first-team regular and people probably appreciate him more when he has not been there through injury. He is always likely to pop up and get his team a goal and things like local derbies are extra special for local lads."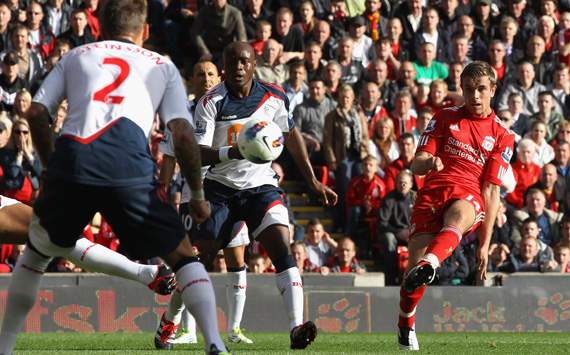 "Jordan Henderson might be relatively new to Merseyside but he will know how intense local derbies can get because of his time at Sunderland and their games with Newcastle.
"So he has experience of the big local derbies and he will be relishing the chance to play at Anfield after getting a taste of things at Goodison Park when he came on as a late substitute. It will part of his on-going education.
"If he plays down the right wing he will come up against Leighton Baines who is as good a left-back as you will see in English football with the possible exception of Ashley Cole.
"Leighton ticks all the boxes. He is a tenacious defender, he has good awareness and he is very good going forward but he will have his hands full with Jordan because of his amazing energy."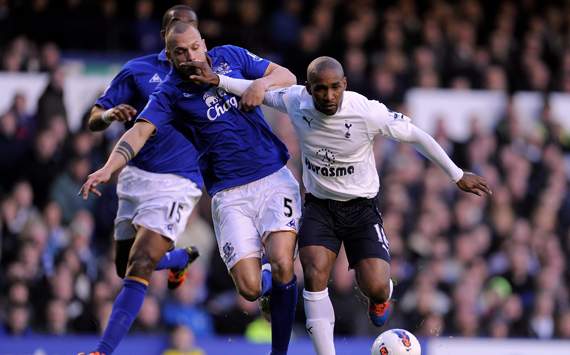 "Luis Suarez is a very special talent and I think that Everton will try to deny him the chance to get into his stride by closing his space down wherever he goes because he is such a good player.
"That is dangerous because if you get too tight he will turn you and if you give him enough time he will turn you and cause problems. So it will be important to get a happy balance to keep him quiet because when he is on form he really is a top-class player.
"I would imagine that John Heitinga will be told to keep a close eye on Suarez to deny him time and space to frustrate him. Heitinga has played in a World Cup final so he will be able to cope with the big-match atmosphere but he will have to be very disciplined."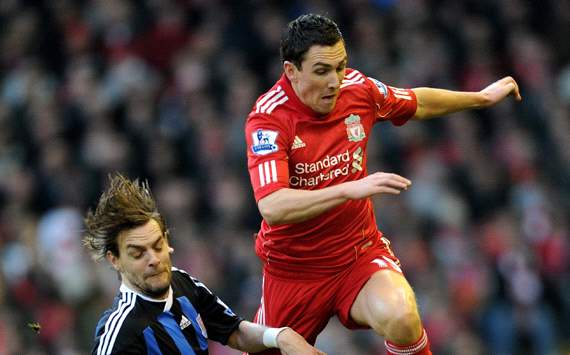 "Stewart Downing will be raring to go because this is such a special fixture. He will be looking to get on the outside of Tony Hibbert but he sometimes goes in on the inside and then turns on to his left foot so Hibbert will have to be on his toes.
"Stewart has two good feet and, when he gets the chance, the quality of his crossing can be superb so Tony will have to use all his experience to make sure that he does get the chance to get his head up and pick out his team-mates.
"Stewart links up well with Jose Enrique down the left and so Tony will have to make sure that his winger tracks back to help him so they don't get outnumbered but he will know what he has to do."
Paul Bracewell owns the Durham-based Complete Football enterprise which has a complex in Newcastle and is opening a new centre in Liverpool this autumn. For further details go to www.completefootball.net.
Follow Rob Stewart on