TIDYING UP ALL THE LOOSE STORIES IN FOOTBALL THIS WEEK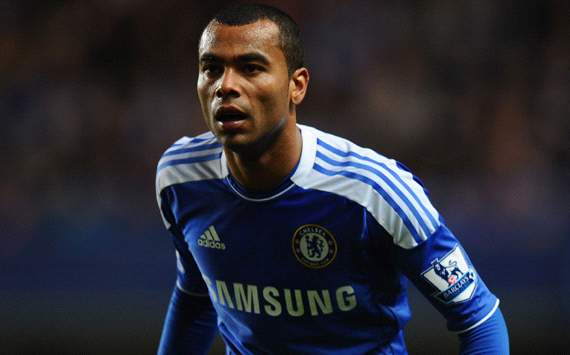 Ashley Cole has become the latest Chelsea player this week to become embroiled in the club's growing power struggle between the old guard and their young manager.
With his contract due to expire in 2013, Andre Villas-Boas may consider the left-back, who started on the substitutes' bench against Napoli in midweek, expendable in his increasingly difficult task to establish his own authority and revolutionise the dressing room.
If so, where could a player who has never worked outside a narrow band of clubs in the capital (Arsenal, Crystal Palace on loan, Chelsea) ply his trade next season?
Cole has been intermittently linked with a switch to Real Madrid in recent summers but his age - he turned 31 in December - and evidence of a decline in his once peerless left-back standards mean that boat has probably sailed.
There would be few Premier League clubs who would not be interested in a player of Cole's experience and track record - Manchester City, Manchester United and Tottenham among them.
Intriguingly, one of them could be the club he left in such acrimonious circumstances in 2006. The Sweeper understands that senior Arsenal figures, including manager Arsene Wenger, would not be averse to a sensational return for Cole to the club that he joined as a schoolboy.
Contrary to popular perception, Wenger did not fall out with Cole after he met illegally with a Chelsea delegation, including ex-manager Jose Mourinho, at a London hotel to engineer a move to Stamford Bridge.
Cole was furious at being offered £55,000-a-week in January 2005, a 'snub' that David Dein, who was in charge of contract negotiations at the time, was unwilling to rectify.
The greater rewards in West London prompted Cole's departure but, theoretically, there is believed to be no barrier to the defender becoming the fourth 'Invincible' after Sol Campbell, Jens Lehmann and Thierry Henry to return for a second spell.
Wenger has been without a regular left-back for most of the season because of the various ailments that have afflicted Kieran Gibbs and Andre Santos.
Cole would more than fill the requirement for a trusty replacement for his Arsenal successor Gael Clichy although the England man's wage demands could once again prove to be a sticking point.
AARON RAMSEY DISMAYED BY LATEST WALES OWN GOAL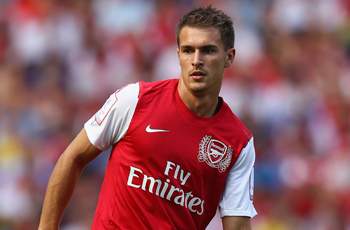 Wales captain Aaron Ramsey received a rap over the knuckles from the FAW when he used Twitter to criticise the governing body of the national team for failing to consult the players over the late Gary Speed's successor.
He has not yet revealed his thoughts on the micro-blogging site about the latest seismic events involving the national team but The Sweeper understands that Ramsey is unhappy that Speed's No.2 Raymond Verheijen will not be part of Chris Coleman's backroom team.
Verheijen resigned from his post on Friday following what he termed the "political and destructive games" of the FAW, which were believed to include the treatment of sacked operations manager and long-time friend of Speed, Adrian Davies, and the lack of communication in recent weeks from Coleman and the governing body.
It is understood that Ramsey had been made aware in advance of Davies' dismissal and Verheijen's resignation and is believed to have reacted with dismay at the departures of two popular and highly rated members of Speed's regime.
SAMBA JOINS ANZHI AFTER CLUB TARGET DOZENS OF PREMIER LEAGUE PLAYERS
Christopher Samba ended his Blackburn Rovers misery when he completed a move to Anzhi Makhachkala hours before the transfer window in Russia closed.
But the 27-year-old was not the only target for the super-rich Russian club in the weeks before Friday's deadline.
The Sweeper understands that Samba was one of dozens of Premier League-based players who Anzhi enquired about.
A representative of the club, who are now managed by Guus Hiddink, is understood to have visited nearly all of the Premier League clubs at the start of the month to find out who might be available.
The likes of Carlos Tevez, John Mikel Obi and Kolo Toure were all targeted and remain on the hit list of Anzhi, who are gearing up for another massive recruitment drive in the summer.