Without
Robin van Persie
, it's fair to say
Arsenal
would be some way off the top-four pace in the Premier League this season.
It has been the achievement of securing Champions League football for the past 14 campaigns that has encouraged Arsene Wenger to vehemently defend his policy of maintaining faith in the club's younger personnel, rather than resorting to bringing in new players via extortionate transfer fees.

But as admirable as his ideology is, Wenger is now in his seventh year without a trophy and he possesses a striker in his ranks who boasts a record fit for any title-winning side.

The Dutchman's contract set to expire in 2013, so time is running out for both player and club to reach a compromise. While the 28-year-old has nothing to prove, Wenger needs to demonstrate he can offer more than the prospect of Champions League football each year.

Goal.com put the question to you on Thursday whether you felt Van Persie should continue to buy into Wenger's philosophy, or if an exit from the Emirates is his best move forward.
| | |
| --- | --- |
| NO - ARSENAL NO LONGER MATCH HIS AMBITIONS | 62.07% |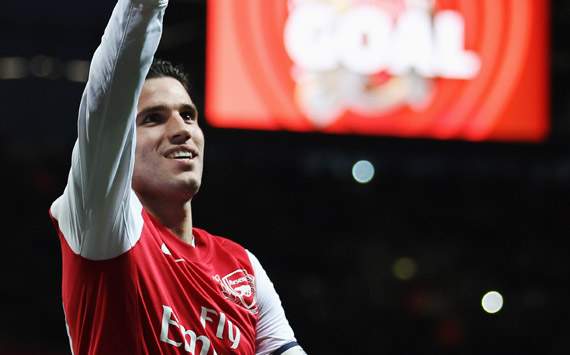 Over
60
per cent
of the votes cast have tipped Van Persie to leave the Emirates this summer.

STAR COMMENT

Wayne | London

The board is ruining this club. And for what some short term profits by selling our best players. Think about how much more money we'd make if we kept hold of our best players and actually pushed to win something. I have no doubt the board will want to pocket Van Persie's transfer. Down with the lot of them!

Although any decision is unlikely to solely hinge on Arsenal's crushing 4-0 defeat at San Siro on Wednesday, the fact the Dutchman's last winners' medal with the club came in 2005 could be the motive behind his reluctance to commit his future under Wenger.
Negotiations over a new deal at Arsenal have been delayed until the summer. Speaking in November, the club's chairman, Peter Hill-Wood, said: "He [Van Persie] doesn't want to talk about it and we're not troubling him. We'll approach him near the end of the season."

The striker now faces a crossroads in his career. He's cemented his place as the focal point in Arsenal's attack, but while his seasonal tally continues to impress, the prospect of achieving tangible rewards could be the lure to seek a new club.
| | |
| --- | --- |
| YES - AC MILAN LOSS WAS ONE GAME, HE WON'T LEAVE | 37.93% |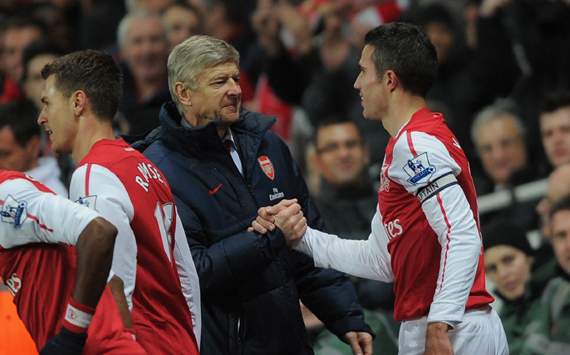 STAR COMMENT

Vasil | USA

Van Persie may look to leave Arsenal, but this depends of the clubs that will ask for him. Milan, Barca, Manchester United do not need him. With Man City he will be a replacement player. He probably will not have a better option in the table than Arsenal. It might be a mistake for him to leave.

Portions of Goal.com's Arsenal contingent are more optimistic, as
37.93%
of readers have backed Van Persie to stay at the club this summer.
With 28 goals to his name so far this season, Van Persie has single-handedly kept Arsenal in contention for fourth spot this season, while a potential FA Cup win could be on the horizon now both Manchester clubs have been knocked out.

Wenger has remained silent on a possible contract renewal. In October, the Arsenal boss claimed he was 'confident' of extending the Dutchman's deal beyond 2013.