COMMENT
By Joel Lamy at Villa Park
A battling 1-0 win might not have impressed spectators like the thrashings routinely handed out at the start of the season, but fans of Manchester City still went home happy after defeating Aston Villa at Villa Park – just their second away win in seven matches.
Joleon Lescott's second-half goal from a corner put City back on top of the Premier League just a day after Manchester United had overtaken them following their 2-1 win over Liverpool.
Though the Citizens will not face league action for a fortnight due to the international break and a two-legged tie against Porto in the Europa League to contend with, they have much to be pleased about on their return.
That is because, after overcoming a winter blip, Roberto Mancini will feel confident going into the final 13 matches of the season with these five players set to return to his squad...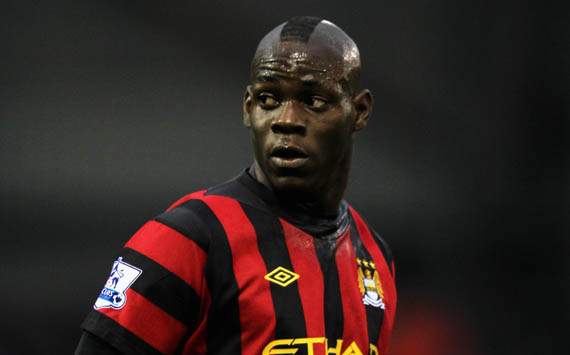 One of City's major problems during their recent run of poor form has been a lack of goals especially away from home where they have fired blanks against West Brom, Sunderland and Everton. Part of the problem has been the poor form of Edin Dzeko, who recently ended his run of 11 matches without a goal against Wigan Athletic. But the absence of Mario Balotelli to a four-match suspension after being charged for stamping on Scott Parker has been a big blow.
The Italian has proved to be a man for the big occasion, popping up with goals against Manchester United and Chelsea earlier in the season and even against Tottenham – during the match where he earned his suspension – he won and then converted the match winning penalty under immense pressure.
With the ban now over Mancini will be glad to have his wildcard striker back with a lack of striking options to choose from.
CAPTAIN KOMPANY BACK FROM BAN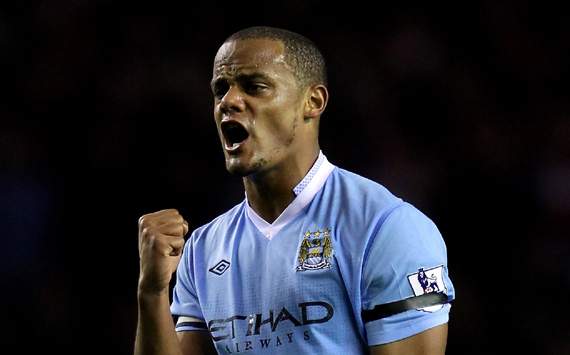 Sent off against Manchester United, the club captain is another to return from a four-match ban and his absence had told, with the inexperienced Stefan Savic having been called upon. Savic has always looked a liability ever since coming in to face QPR on November 5, incidentally the last Premier League match where City scored more than once away from home.
Kompany has been a rock at the back all season and mistakes such as those which allowed Jermain Defoe to score for Tottenham are unlikely to have been made had he been in the line-up. With Kolo Toure coming back and Lescott impressing against Villa that defence should become tighter again as a result.
TEVEZ COULD MAKE REMARKABLE COMEBACK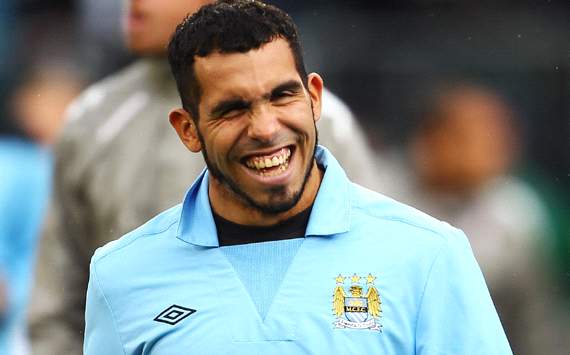 The remarkable saga continues: ever since that September evening in Munich the future of Carlos Tevez has been the subject of endless speculation, but four months later we are in the same position with the Argentine still a City player.
And it seems Mancini is ready to go back on his word of never allowing last season's Premier League top scorer to don the sky blue shirt again.
The Italian said this week that Tevez is expected back in training after spending the past few weeks on the golf courses of his home country. If he does come back and can regain his fitness quickly then a return more shocking than that of Paul Scholes and Thierry Henry could be on the cards.
With the fans at the Etihad Stadium understandably upset at his actions since that apparent refusal to enter the pitch against Bayern, it will take a lot to win them over. But, should he come back with a few goals, then the most long-running saga possibly ever witnessed could have the most unbelievable conclusion. That's if Carlos doesn't mind the weather in Manchester these days.
KOLO CAN PROVIDE DEFENSIVE COVER

Perhaps his chastening experience in the Africa Cup of Nations final will make him glad to be back at City, but an immediate return to the starting XI will probably not be on the cards for the Ivorian unless Lescott gets dropped.
More importantly, should anything happen to either central defender Mancini will be glad to have the experienced performer to bring on with Savic not yet trusted to perform in the big matches. Also, with City still in the Europa League his presence could help the Citizens push for European glory, albeit for a trophy they hope not to contend for again.
MIDFIELD MAESTRO READY TO SLOT BACK IN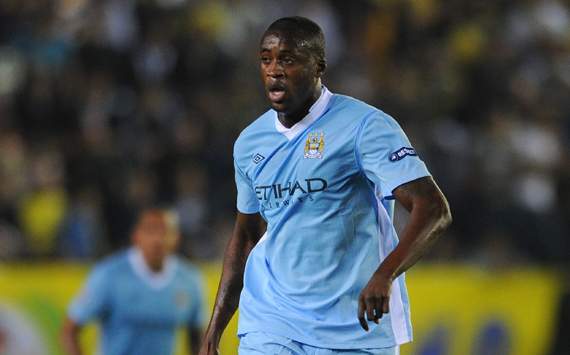 Alongside Kompany, the tall midfielder has been the biggest miss with his all-encompassing displays in the centre of the park impossible to replace. Nigel de Jong can play the holding role and Samir Nasri can attack but neither can do both roles like the Ivorian.
Yaya's impact was desperately missed against Villa, where for large parts it was left to David Silva and Sergio Aguero to do all the attacking. With De Jong and Gareth Barry holding, City were crying out for somebody to take control against Stiliyan Petrov and the young Gary Gardner.
With his involvement in Gabon and Equitorial Guinea now finished, the former Barcelona man will come straight back into the starting line-up and City will be better for it.
Follow Joel Lamy on