Dear Mr. Redknapp,
You may not know me, but I certainly know you. I'm a fan you see, not just of
Tottenham
but of your work too. In fact, these last three years have been scarcely believable and I know you feel the same.
The "we want you to stay" chant you heard on Saturday during the thrashing we dealt Newcastle – well I started that one. A few thousand may have joined me, but I started that. So I thought I'd pen you a personal letter just to reiterate how highly we regard you.
TOTTENHAM 5-0 NEWCASTLE

4' Assou-Ekotto
6', 20' Saha
34' Kranjcar
65' Adebayor

MAN OF THE MATCH: ADEBAYOR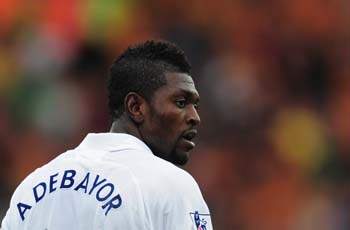 "Every now and again Adebayor has a match where he truly looks unplayable. The opening half showed that side to his game as he tormented Coloccini for both his assists on the first two goals before providing a lovely cushioned lay-off for Saha's second. Grabbed his fourth assist before slamming home an excellent volley to get his name on the scoresheet. Guilty of missing one or two chances but overall had one of those days that reminds you just how good he can be."
You said it yourself – we've never had it so good.
Your arrival came at a time when I genuinely feared we were slipping back to the dark days of late-1990s Tottenham. We were bottom of the league and I think you'll recall – we only had two points from eight games! Dreams of Dean Austin and Justin Edinburgh had me waking in a cold sweat night after night.
The Juande Ramos debacle had driven what looked a promising side into a hole I thought we'd struggle to get out of. We'd won the League Cup the year before and yet here we were, losing to the likes of Sunderland, Aston Villa and Hull at home.
The only way was up from that point and with you at the helm, we went to another League Cup final before qualifying for the Champions League one year later. We've truly never had it so good.
I don't say that lightly. I watched the double side of 1960-61 put together by the great Bill Nicholson and can comfortably say your team would give them a hiding. I dread to think what Gareth Bale would do to Peter Baker.
And that makes me think about what you've done with some of our current players. Emmanuel Adebayor and William Gallas playing for Tottenham? I never believed you could get us to accept them let alone have them perform as they have done.
The Gallas performance at the Emirates in that fantastic 3-2 win will be remembered as one of the all-time great defensive displays. What about Adebayor? He was unplayable on Saturday. I don't think he's ever worked so hard in his entire career. That's what you inspire in our players. They go the extra mile.
Also at this rate you'll have Champions League to look forward to next year. Do you know what I'd give for another away day in Milan? I'd suffer another season of Peter Crouch's gormless face every time he miscontrolled the football. That's how far I'd be prepared to go if you could provide another win at the San Siro.
Just stay. Forget the England job – it's old hat. Everyone knows that unless you fancy a bit of mud-slinging and ruthless criticism from the press, you steer well clear of the national job. It's the poisoned chalice that quite frankly I don't want you supping from.
I think you're smarter than that Harry – why ruin the great relationship you've forged with the media for a few jollies to Poland, Ukraine and then Brazil? I went to Donetsk when we played Shakhtar and to be honest it's got nothing on Tottenham. Have you been to Chick King? You won't find that kind of nourishment in eastern Europe I assure you.
But come on, you thrive off the relationship with the press and they lap up anything you have to say. No-one wants to see you depicted on the front page of the tabloids as a low-class vegetable. Graham Taylor didn't like it and neither will you.
Don't forget, you've even managed to shake your 'wheeler-dealer' reputation whilst in our company. I mean, who cares if it required a few stray expletives to get the hacks off your back? It did the job right?
And so what if you flogged Roman Pavlyuchenko for £9 million and signed Louis Saha for nothing. Who cares? That's just astute management – an eye for a bargain. I think the Russian media are calling it highway robbery but don't fret about that. They're still laughing after selling Andrey Arshavin to the Gooners for £15m.
You're safe here, don't worry.
Wouldn't you miss the day-to-day management club football provides though? Every day you get to watch little Luka Modric dancing his way across the training pitch at Spurs Lodge. It could be 20 years until you unearth an Englishman even fit to lace his boots.
And what about the transfer window? Think of the joy you've brought us in the last few years. Rafael van der Vaart on deadline day last year for a start.
I mean, you flogged Alan Hutton for crying out loud. I don't like to criticise anyone to have worn the Lilywhite shirt, but he really was a walking liability. God only knows how we wound up paying £7m for him. We were sold the 'Scottish Cafu' apparently. Mutton dressed as lamb I'd say; we got absolutely fleeced.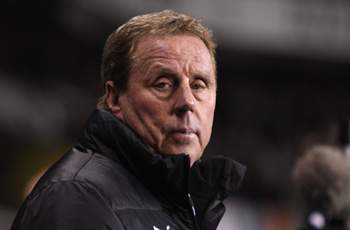 "You've said you owe it to the players, the fans, and the chairman. You're right. It would be criminal to leave this team in the lurch..."
Speaking of screw-jobs. How in the name of Rosie did you manage to shift both Jermaine Jenas and David Bentley in one window!? See, this is exactly the kind of environment you flourish in. Why waste your talents on a job that only requires some gentle ego massaging every couple of months?
You've said you owe it to the players, the fans, and the chairman. You're right. It would be criminal to leave this team in the lurch as they mature into the greatest we've ever had. Bill Nicholson is revered as Mr Tottenham Hotspur for his achievements. If you stay here and create similar success, you'll be remembered just as highly.
Ultimately Harry it's best for all of us if you say 'thanks, but no thanks' to the FA and steer Tottenham to greater things. This is the best team we've ever had gracing the White Hart Lane pitch and I speak for every Spurs fan when I say it's genuinely a joy to behold some of the football we play.
I beg of you, don't abandon us just as it begins to get interesting.
Best regards,
A Tottenham fan.
PS. You may not be aware, but hanging out of your car window is not viewed as acceptable media interaction when England manager. Have a think about that.
How do you stay up to date with football when on the move? With http://m.goal.com – your best source for mobile coverage of the beautiful game.