EXCLUSIVE
By
Rob Stewart
Legendary former Chelsea defender Ron 'Chopper' Harris believes new signing Gary Cahill could be the key to thwarting dangerman Wayne Rooney when Manchester United head to Stamford Bridge on Sunday.


Harris, who played a record 795 times for Chelsea, believes that Cahill, who was signed from Bolton for £7 million last month, could bring the pace and athleticism necessary to stifle England team-mate Rooney in the absence of the injured John Terry in their Premier League showdown.
Harris is anticipating a close encounter between the two teams when Chelsea boss Andre Villas-Boas pits his wits against Old Trafford counterpart Sir Alex Ferguson, and believes that the outcome of the game will be determined by the midfield tussles, with Michael Essien set to be a key figure following his return from injury.
Speaking exclusively to Goal.com, Harris has given his thoughts on where Sunday's game could be won and lost...
Gary Cahill v Wayne Rooney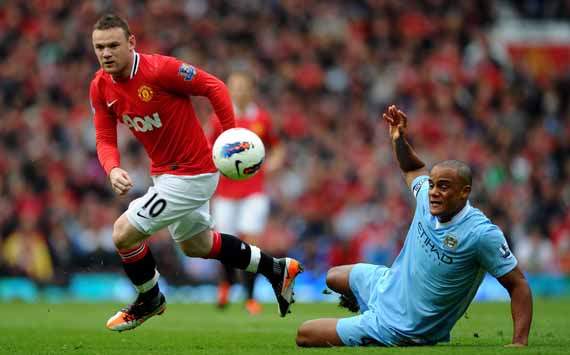 "If they are going to intensify the pressure on Manchester City, then Sir Alex Ferguson will be desperate for a win because a draw will not be all that good for Manchester United. Obviously, key to that will be Wayne Rooney now he's back from injury. He is what he is. He is always likely to pop up with a goal which he has always done at Chelsea over the last couple of years.
"Most probably the best way to stop Wayne Rooney would be to cut off both his legs before they start and that will help. But even without John Terry, they will know enough about Wayne Rooney and the crucial thing is not to allow him too much space to turn round. They haven't got enough pace to allow forwards to turn around and run at them. They will try to be as close to Wayne as possible.
"Wayne's main asset is coming off his defenders, turning around and then running at people and I don't think any Chelsea defender can afford to let that happen.
"Gary Cahill has had a while to get used to his new surroundings and his new team-mates and he has the athleticism and the pace to make a real difference at the back and he's pretty decent in the opposition box at set-pieces as well. I'm looking forward to seeing what he can do. He has come to Chelsea to play in massive games like this. But he has played for England so he should not be daunted. Plus he will have seen Rooney at work with England and that can only help."
Florent Malouda v Antonio Valencia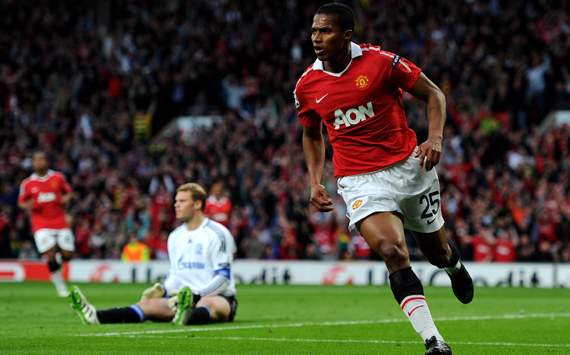 "I bet Antonio Valencia and Nani would have been rubbing their hands with glee the other night when Ashley Cole was sent off a Swansea because that ruled him out of this game which is a major blow for Chelsea and a major boost for United.
"Whoever comes in for Ashley at left-back is bound to come in for a tough time not only because United's wingers are classy players but because Fergie will actively target that area because he will see it as vulnerable, just like he did at Arsenal a fortnight ago.
"Valencia is playing out of his skin at the moment and will be a major threat down the right, and just when you think you are getting the measure of him he will switch flanks and it will be Nani's turn to have a good game and he offers a different style of challenge because he is full of tricks and he likes to cut inside while Valencia is more of an old-fashioned winger who likes to get down the outside.
"They have got Ryan Bertrand who has played a few cup games there. It is a big game for a young lad who has not even played in a league game. There are no other natural left-backs.
"His lack of experience means I wouldn't be surprised if Jose Bosingwa comes in there or Paulo Ferreira but then again they are stretched defensively at the moment so they might be required elsewhere. Whoever it is, they will need to make sure they get their wide player to get back and help.
"I would have no fears if they put Florent Malouda there. He is an attack-minded player but he has the pace and the ability to halt Valencia and he will use the ball well, especially on the counter-attack."
Frank Lampard v Paul Scholes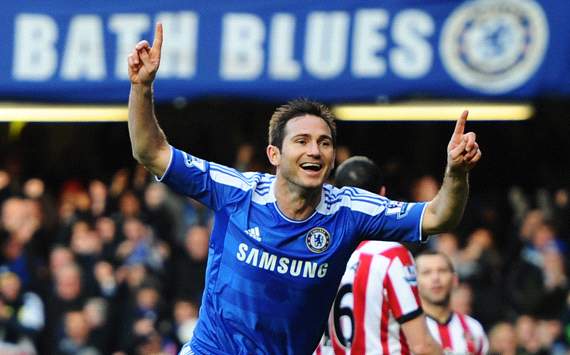 "Paul Scholes seems to have come back with a new lease of life after that short bit of retirement.
"The break has clearly done Scholesy the world of good and he looks as likely to chip in with a goal as he ever did, and he is superb in possession and they have got to deny him time and space to dictate play.
"But the thing is, I would have thought it was detrimental to other players on the United books that he has come out of retirement and still looks one of their best players even though he's still not the best of tacklers.
"I am hoping that Frank Lampard is ready to make a comeback. Frank is still a top, top player and he has a habit of shutting his critics up and he will relish a game against United.
"You know what to expect with Frank. It will be business as usual for him in that he keeps his passes simple and he will keep making those trademark runs into the box and if his team-mates manage to get the ball into penalty and put a bit of pressure on the United goalkeeper there is every chance that Frank will be there to slam the ball home."
Michael Essien v Michael Carrick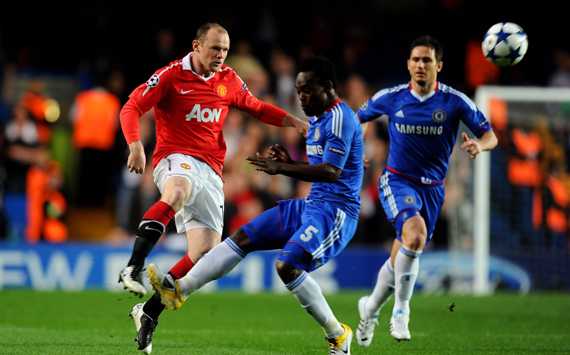 "I don't think there are too many options for Chelsea in midfield and it is a shame Ramires is injured because I think he has been doing well.
"I wouldn't be surprised if Chelsea don't take a gamble and play Michael Essien. I know he has been out for a long time but he has had a few cameos recently and if he was to come back that would be like having a brand new signing.
"I am sure the game will be won and lost in midfield and if Michael Essien plays – even for 60 or 70 minutes – he could give Chelsea the upper hand. We have missed him badly but then again any team would miss a player like him and I just hope his rotten luck with injury is over because he is a gem of a player.
"Michael Carrick is a graceful player but if Michael can harry him, knock him out of his stride and stop him knocking the ball around, Chelsea will dominate possession in the middle of the park and stop United getting going."
Fernando Torres v Rio Ferdinand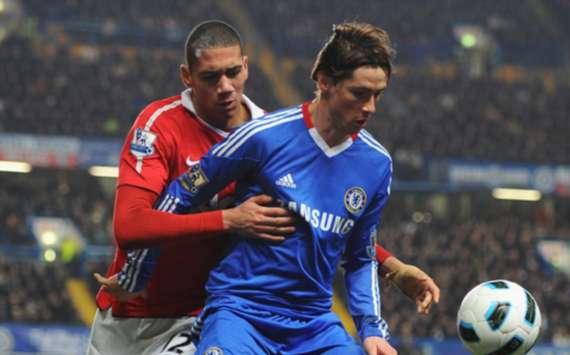 "Rio Ferdinand seems to play a game and then miss a game because of his injury problems and the fact that he is getting on a bit.
"But I don't think that Rio is the player he once was even two or three years ago so if Chelsea can get Fernando Torres firing and popping in a goal or two I would think that it would not only be a huge confidence booster for him personally but it could give Chelsea a vital edge as well.
"They have really missed Nemanja Vidic, and Phil Jones is out injured, so Chris Smalling or Jonny Evans will probably partner Rio at centre-half.
"Fernando is due a bit of luck. He has generally played well against United since he came to England. It's as if he raises his game when he plays against them and I hope that the sight of United will be a lucky omen for him.
"It will be a tight encounter. I can't see too many goals being scored. I would like to think it will be a stalemate. I hope my prediction is wrong and that Chelsea sneak it 1-0 but I think it will be very tight."
Follow Rob Stewart on