ANALYSIS
By
Chris Myson
Transfer windows tend to be remembered for the dramatic moves that take place in the closing days before the deadline but behind the scenes there are always many more deals which go to the brink before ultimately falling through.
Sometimes the club will back out after making progress with another, preferred target while on other occasions the players will opt for an alternative offer.
Finances to fund the transfer fee or negotiations over personal terms can often break down at the vital moment too, as intense discussions reach a frenetic conclusion.
We still have all that to look forward to in the final days of this January window, which is yet to take off despite significant speculation surrounding the activity of Premier League clubs.
In the summer we saw a number of high-profile chases from English top-flight clubs for some of the continent's top talent. Sometimes they missed out to domestic rivals, while on other occasions they were trumped by clubs abroad.
Goal.com
reviews the most high-profile of these and looks at just how different the 2011-12 season could have been for the players and clubs involved if only certain deals had just got over the finishing line.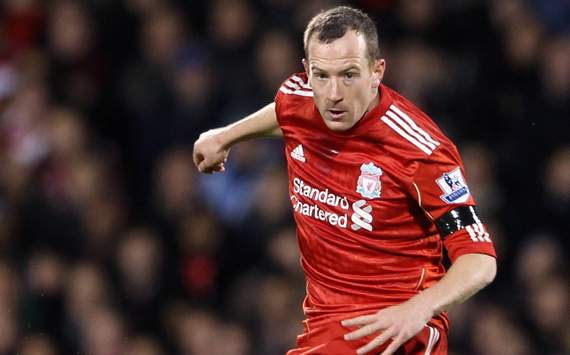 Charlie Adam was minutes away from securing a switch to Tottenham at the end of the 2011 January transfer window but in the end had to stay at Blackpool, where he was captain, as they fought relegation.
By the time the summer came around, Spurs were still interested but the other strongly interested party from January, Liverpool, had since positioned themselves as firm favourites to sign the Scotsman and he had his heart set on a move to Anfield.
The £7 million move to Liverpool went through and Adam has had a solid start to his career on Merseyside without yet setting the world alight. Tottenham have not looked back, building one of the league's best midfields as they currently sit in the top three.
Adam could have been a very useful signing for Tottenham, particularly if had they lost their fight to hold on to playmaker Luka Modric, but in the end Liverpool's need for the player was greater.
He has had a steady if not spectacular start so far at Anfield - how well he settles in the team with Steven Gerrard now back and firing will determine how successful the move ulimately proves to be.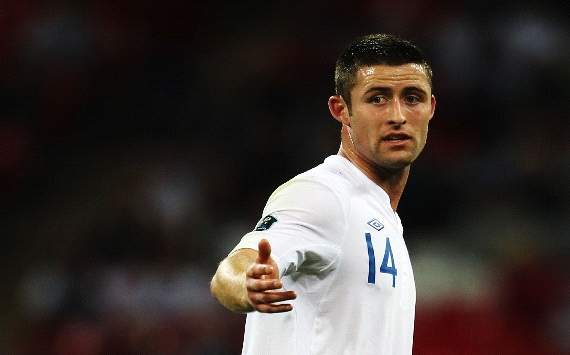 Gary Cahill looked like one of the dead certainties to be on the move to a top club last summer. The England defender had less than a year left on his contract, and almost half the league had been credited with an interest in signing him.
Although there was interest from Arsenal, Tottenham were seen as the favourites to sign him, but their bids failed to match Bolton's £14m summer asking price, as Owen Coyle's side refused to be bullied despite his contractual situation.
As a result, Cahill stayed at the Reebok Stadium and continued as to be a regular in the first half of the season as they struggled near the bottom of the league. He has just completed a £7m move to Spurs' London rivals Chelsea, who advanced their interest in the player this month and have a higher wage budget.
Given the progress Tottenham are making, it is hard to say whether Cahill has ended up in a better situation than he would have done had the summer's negotiations gone differently.
Either way, he will now get the chance at a top club he has been desperate for - while being paid handsomely - and Spurs have been linked with a number of other defenders, such as Blackburn captain Chris Samba.
Bolton would have had a few extra million in the bank had they sold to Spurs in the summer, but then they wouldn't have got another six months of play out of their captain.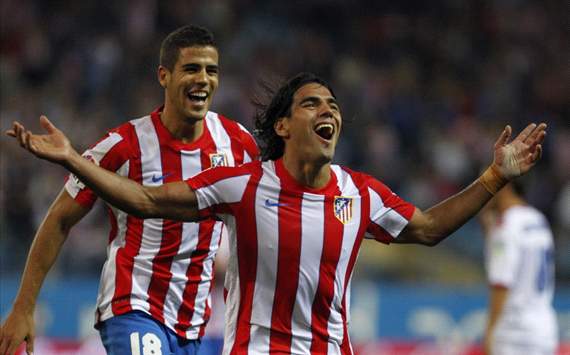 After Andre-Villas Boas' appointment as Chelsea manager, the club were linked with a number of his former Porto stars, most notably Radamel Falcao, the prolific striker who had helped fire them to treble glory in a 38-goal season.
But despite the Blues' continued reported interest, the Colombian eventually made a surprise, big-money £35m move to La Liga side Atletico Madrid as they looked to swiftly replace Sergio Aguero, who had joined Manchester City.
Falcao has continued to be a prolific goalscorer in Spain, but Atleti are not enjoying a vintage season and Champions League qualification is looking far from certain.
Verdict
The prolific Falcao was probably the right player at the wrong time for Chelsea and their pursuits of Luka Modric and Juan Mata - which ended in mixed success - were the main priorities this summer.
With Didier Drogba looking like he could leave at the end of the season and Fernando Torres continuing to misfire, there is every chance the Blues could be back in for the Colombia hitman next summer, particularly if Atletico cannot offer him Champions League football.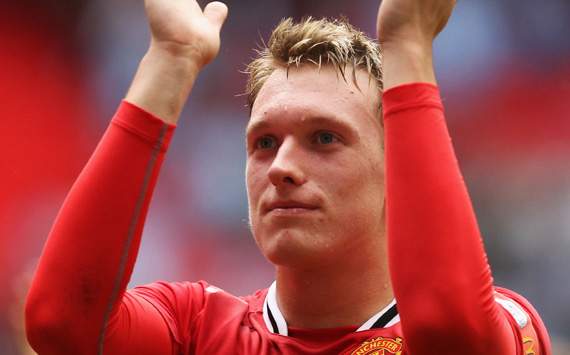 Liverpool had a bid accepted by Blackburn for Phil Jones and seemed to be leading the chase for his signature for a brief spell before he was instead tempted to Old Trafford by champions Manchester United.
Jones has continued to enhance his impressive reputation with United, enjoying an explosive start to the season and proving to be a versatile squad option in both defence and midfield. While he has struggled slightly in recent weeks, there are few doubting he will make it all the way to the top of the game for club and country.
After Jones opted to join their rivals, Liverpool signed Jose Enrique and Sebastian Coates to strengthen their defensive ranks and chose to spend the majority of their funds on other areas of the team.
Verdict
United will be delighted to have won the race to sign Jones, not just for the short-term, but the use they will hope to get out of him over the next decade and beyond, given his youth. The player finds himself at one of the biggest club's in Europe and has already earned recognition with England, so will not be regretting his decision.
Liverpool missed out this time and will want to learn the lessons from the pursuit to avoid a repeat result when the next top young domestic talent emerges on the market.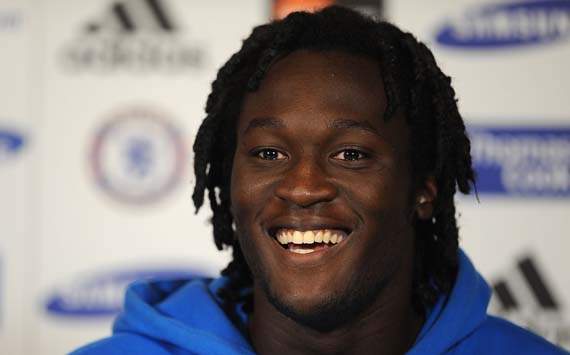 Anderlecht prodigy Romelu Lukaku was attracting admiring glances from a number of clubs in the summer but it was London rivals Arsenal and Chelsea who were leading the race to secure him having been long-term admirers.
In the end, despite Andre Villas-Boas insisting a new forward was not a priority, the Blues sealed his signing for a fee which could eventually be worth in excess of £18 million.
The Belgium starlet has found first-team opportunities hard to come by so far and is likely to be sent out on loan next year if things do not improve by the end of the season. Arsenal re-signed club legend Thierry Henry on loan in January to fill their need for more striking cover.
Lukaku has all the attributes to be a big success in the future and he is still likely to be a key man for Chelsea in the years ahead. However, his short-term ambitions may have been better served by joining Arsenal. Chances to play in the first-team will have been a lot more forthcoming and they have a much better record at developing young players.
The striker recently spoke about the pressure he feels under whenever he gets a rare chance to impress at Stamford Bridge and it is clear he is yet to completely settle. A loan move to build his confidence and development looks likely next season.
Over recent years, Juan Mata's impressive form at Valencia had seen him linked to almost all of Europe's biggest clubs. Last summer, the Spaniard finally left the Mestalla, joining Chelsea in a £23.5m deal.
Arsenal and Manchester United had also been credited with an interest, but it was Liverpool who appeared to be the most likely alternative club to make the move having been admirers of the player for a long time.
They had the funds available in the summer but their slow movement in the market meant in the end it was Chelsea who won the race for Mata's signature and he is already adapting impressively to Premier League life.
Considering Liverpool spent around £20m each on Stewart Downing and Jordan Henderson, their failure to secure Mata – a player in a completely different league to those two - becomes all the more puzzling.
It was obvious to the vast majority of observers that Mata, with his proven attributes and ability to play in a number of attacking positions, including on the wing, made him the No.1 player the Reds should've brought in.
Instead they opted for the likes of the overpriced domestic-based Downing and Henderson - who look like being transfer market flops - and it is the Blues who will reap the rewards of one of the league's most gifted performers.
Samir Nasri - Manchester United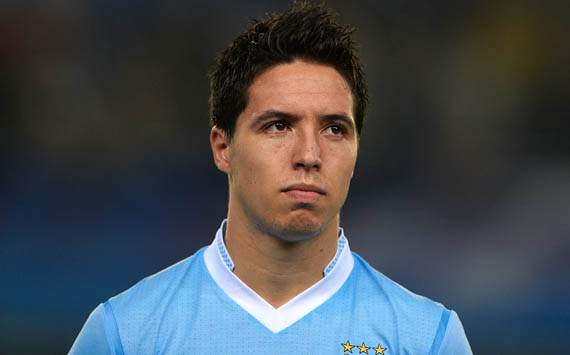 One of the biggest transfer sagas this summer saw Samir Nasri at the centre of a tug-of-war between Manchester City, Manchester United and his then current club Arsenal.
Staying at the Gunners or moving to either of the Manchester clubs looked like feasible possibility throughout the summer, with the Frenchman talking up the possibility of each option at different points.
In the end, with a year left on his contract, Arsenal decided to sell and it was City who won the race for his signature, snapping the playmaker up in a £25m deal and luxurious contract.
Nasri has enjoyed some good moments so far at the Etihad Stadium, such as scoring impressively against Tottenham at the weekend, but is yet to find his best form or nail down a status as an indispensable player at the club.
United 's failure to sign Nasri and their other big summer target Wesley Sneijder, meant they yet again failed to secure the creative talent most fans are desperate to see. This month they have brought 37-year-old icon Paul Scholes out of retirement to fill the void.
Verdict

Samir Nasri may be pocketing an extra £50,000-a-week by playing City rather than United, but the early signs would suggest he made the wrong move for his football career.
For United, Nasri is exactly the type of creative attacking midfield player they have been missing for many years and due to his skillset, age and versatility, the Frenchman even represented a better option than Sneijder, who many have heralded as the Holy Grail for the club in the transfer market.
He would have been the focal point of Sir Alex Ferguson's side week in week out and surely gone on to blossom even further while competing for silverware.
I'm sure he will still prove his worth and win many trophies for City over the course of his career at the club but United are rueing one that got away as they continue to scour the transfer market for the 'right' player.
While Nasri (and his bank manager) may be very happy now and will be a part of what will be a history-making City side in the years ahead, he may in time look back and regret the decision he made in rejecting Ferguson and one of the world's biggest clubs.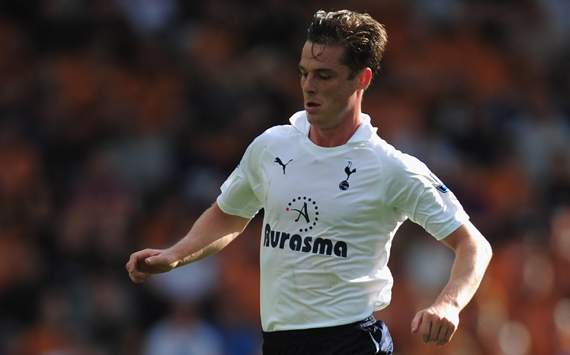 Many Arsenal fans have believed Scott Parker is exactly what their side need for a number of years and this summer the Gunners were strongly linked with a move.
The England midfielder was available for just over £5m in the summer but in the end it was their north London rivals Tottenham who snapped up the 31-year-old. The former West Ham captain has gone on to be an instrumental part of Spurs' strong campaign so far.
Arsenal left it late before spending in the summer, bringing in Mikel Arteta and Yossi Benayoun in the midfield positions with time running out before the window slammed shut.
Arsene Wenger is usually accused of being too stingy with the purse-strings in the transfer market, but when Parker was up for grabs for just £5m and he didn't make the move, it appears the Frenchman just wasn't keen enough to sanction the switch.
I don't know why, though. Yes, he is the wrong side of 30 but his experience, combativeness and desire to prove himself at the top-level would have given the Gunners the perfect mix alongside their youth and flamboyancy elsewhere in the side.
But Tottenham are delighted to have secured the signing of Parker and are reaping the rewards on a weekly basis, as well as currently enjoying superiority over their rivals in the league table.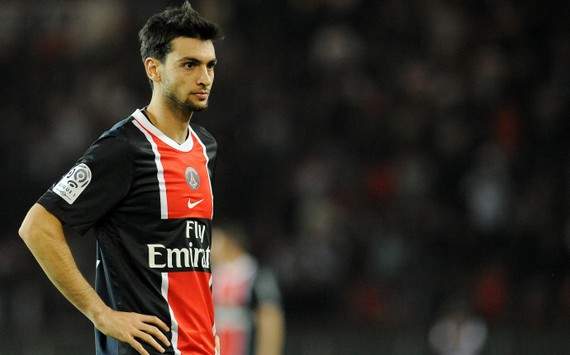 As well as chasing Luka Modric throughout the summer, Chelsea's search for a creative midfield lynchpin also took them close to bringing in Argentine Javier Pastore from Palermo.
At times it looked like the talented 22-year-old was on his way to Stamford Bridge, but in the end it was Paris Saint-Germain, backed by their big-spending Qatari owners, who tempted the Argentine in a move worth an astonishing £37m.
Chelsea also missed out on Modric and ended up signing Raul Meireles from Liverpool. They are still chasing a top-level solution in that role and are now looking at Shakhtar Donetsk attacking midfielder Willian, having already had a £16m bid for the Brazilian rejected.
The fact Chelsea are still searching for a true playmaker in the middle of the park shows a player of Pastore's attributes would have been an ideal singing in the summer.
The transfer fee was a huge one, but Chelsea showed a willingness to stump up the cash and in the end it was down to the player and his representatives, who elected to move to France, where he now ironically plays under ex-Blues boss Carlo Ancelotti, as they believed it would better serve his development.
The midfielder had a good start to life at PSG and could win Ligue 1 in his first season, even if Eden Hazard remains the standout performer in the division. Premier League clubs – including Andre Villas-Boas' side - will be desperate to ensure they don't miss out on him next summer like they did with Pastore.
Ashley Young - Manchester City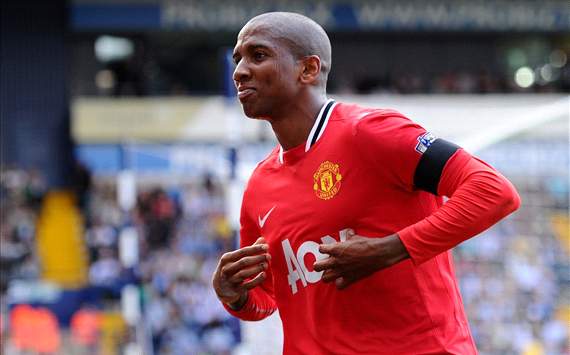 After it became clear Ashley Young would not be extending his Aston Villa contract – which had one year left to run – in the summer, it was the two clubs from Manchester who led the chase to sign him.
In the end, United showed the greater desire to get the deal done and a £17m move was wrapped up early on in the window, despite City holding talks with the player and his representatives.
The England winger made an explosive start to life at Old Trafford but has since struggled with fitness and injury problems. He will be hoping to get back in time for the title run-in, which will be against the club he could have joined.
Verdict
Young made the right career choice joining United. While the project at City must have been tempting, he may have found first-team football hard to come by despite being a proven Premier League performer, simply because of the wealth of options in Roberto Mancini's squad and likelihood of even better big-money signings every year.
Joining a team with a proven track record of competing for trophies like United still allows him to fulfil his ambitions and he is likely to be a key part of the team despite being rivalled by the likes of Nani and Antonio Valencia for a wide role. He is also continuing to make strong strides forward with England ahead of Euro 2012.
Follow Chris Myson on