EXCLUSIVE
By
Rob Stewart
Former
Liverpool
midfielder Jason McAteer knows what it take to reach the League Cup final when the Reds embark on their two-legged semi-final against
Manchester City
and he believes they must be at their most resilient to maintain their Wembley dreams.
McAteer, who in the Bolton side that lost out to Liverpool in the 1995 League Cup final, is convinced that Kenny Dalglish's team will go on to book a place in next month's showpiece as long as they keep the Premier League leaders within touching distance in tonight's first leg at the Etihad Stadium.
Speaking exclusively to
Goal.com
, the former Republic of Ireland international has given his thoughts on where the first leg could be won and lost...
Gareth Barry v Steven Gerrard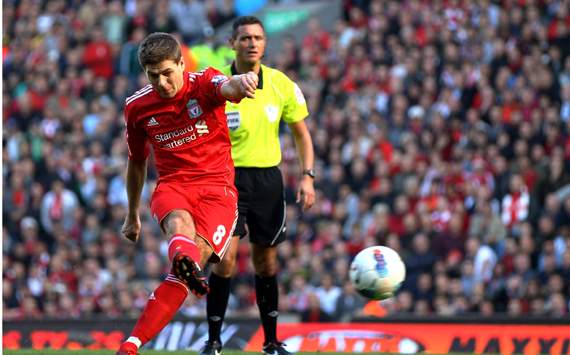 "They have lost Luis Suarez to this eight-match ban and so Steven Gerrard will be the pivotal point of the Liverpool attack.
"As well as his array of skills he can take any game by the scruff of the neck. What he showed against Newcastle when he came on as a second-half substitute is that he can be a real game-changer.
"With Stevie, it is not just what he does with the ball, it is what he does without it. As well as being an excellent passer of the ball, his crossing is top notch, he is dangerous around the box because of his long-range shooting ability and he is an ice-cold finisher, as he showed against Newcastle. He has a real presence but the way he makes himself available for team-mates, times runs to perfection and closes down opponents make him invaluable.
"It was different when they played City at the Etihad last week because they were being beaten when he came on and if anything I think he tried a little bit too hard. Hopefully if he starts against City you will see a different performance to that one and he will be a lot more influential.
"Yaya Toure will be a big miss for City but Gareth Barry will be back from suspension which will lift his team. He has been doing a good job for City as a holding midfielder and he will have to shield his defence by sitting just in front of his back-four."
David Silva vs Charlie Adam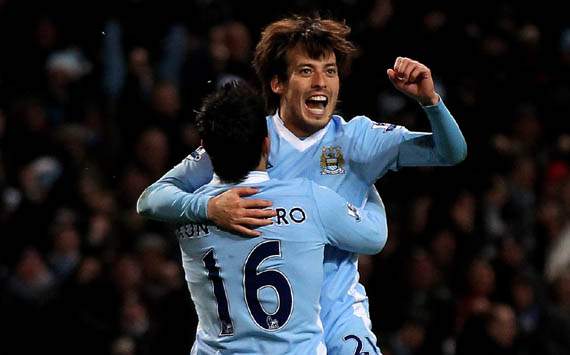 "David Silva will be instrumental in the attack against Liverpool and it will be up to Charlie Adam to make sure that he doesn't get too much space between Liverpool's lines of midfield and attack.
"Adam is the one who pulls the strings from midfield for Liverpool when they are on the move forward, but he will have the responsibility of making sure that Jordan Henderson or Jay Spearing remain alert to Silva.
"Silva's very good at drifting in from the wing and causing all sorts of problems because he's got amazing vision, a real eye for a quality pass and he's also capable of unleashing a very decent shot whenever he gets the space.
"I'm sure that Adam will relish the chance to do what lots of midfielders have tried and failed to do by halting Silva but if he can marshal his midfield to stop him then Sergio Aguero will be starved of service and that could be crucial.
"Adam will be the player Liverpool will look to launch counterattacks because of his excellent range of passing and he will be conscious of the fact that his team will have plenty of pace down the flanks from full-backs Glen Johnson and Jose Enrique.
"If Liverpool can keep a clean sheet or make sure that there is only one goal in it then I think they will make it to Wembley. When the two teams played at Anfield, City were there for taking and Liverpool should have beaten them but Joe Hart was fantastic.
"Liverpool might have let quite a few points slip through their fingers this season at Anfield but they do make a lot of chances."
Martin Skrtel v Edin Dzeko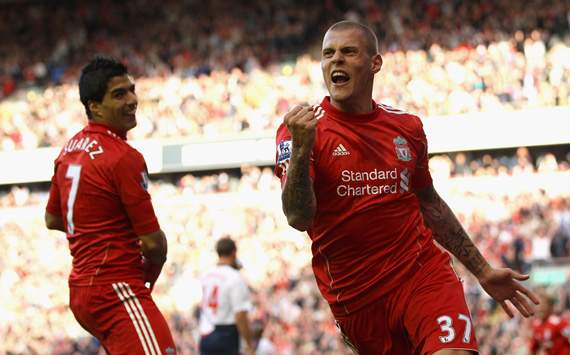 "If you can keep Jamie Carragher out of a team then you must be playing exceptionally well and that's definitely been the case at Liverpool because the two centre-halves have been tremendous of late.
"Going into the first leg, I think this will be a crucial area because it is going to be all about Liverpool's defensive qualities, which have been outstanding for most of this season, and Manchester City's attacking prowess, which have been brilliant.
"For me, it is a shame that Jamie has lost his place in the team but you can't question Daniel Agger and Martin Skrtel's right to be in the team because they have been an absolutely fantastic pairing.
"They might have lost 3-0 in the league game against City but the margins are very narrow. Stewart Downing almost scored and then City went down the other end and scored thanks to an uncharacteristic slip by Pepe Reina and that left Liverpool on the back foot. They were pressing afterwards and they got caught again.
"Edin Dzeko started the season off like a steam train but he hasn't scored in ages so his confidence will be low and Skrtel will be out to make sure that he doesn't get back into his stride."
Joleon Lescott v Andy Carroll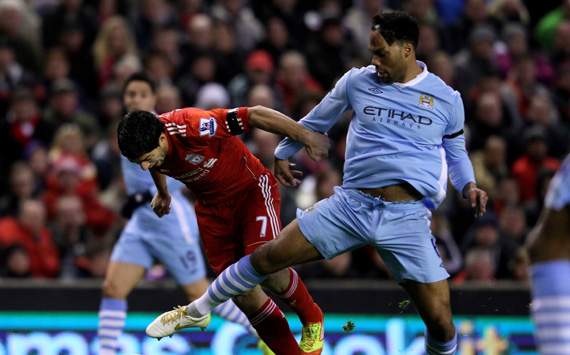 "This stage is set for Andy Carroll to be a key figure for Liverpool with Vincent Kompany missing, because he has been absolutely outstanding this season and is one of the main reasons they are sitting at the top of the Premier League.
"I am sure that Andy would not have been daunted by taking on Kompany because he scored twice for Liverpool against City last season but it won't do him any harm that he's not around.
"I think Andy just needs a run of games in the first team to get up ahead of steam and he will get that now that Luis Suarez is suspended.
"The game against Oldham showed that he is still inconsistent because he scored within two minutes of coming on as a substitute and then he missed a sitter. So he is still finding his feet.
"I was listening to someone the other day who said that he needs to be more aggressive and needs to impose himself at Anfield and show people what he can do. He seems a bit timid as if he is still in awe of being there and he doesn't want to make a mistake and wants to do everything right and wants to look good.
"But that is not Andy Carroll. Andy Carroll is all about getting his hands dirty, battling for things and fighting defenders for the ball and being aggressive. He needs to show that side of his game more.
"He needs to make things happen instead of waiting for things to happen. Now the ball is in his court. Joleon Lescott will miss having Kompany by his side and he could have his hands full against Andy, so he will have to be ready for a real battle."
Micah Richards v Stewart Downing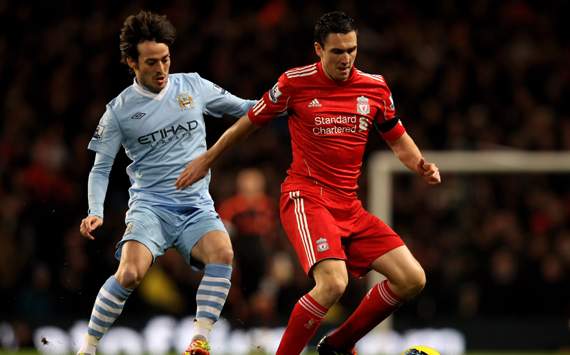 "As he showed in the FA Cup game against Manchester United, when he gets the bit between his teeth, Micah Richards really takes some stopping when he gets going down that right wing.
"He clearly enjoys bombing forward from full-back and he's also very much a threat at set pieces, so Liverpool will have to watch out for him in their own penalty box, and he is a formidable defender who is pretty uncompromising and always likes to impose himself on his opponent.
"Downing has been around the block enough times not to be daunted by taking him on and he has the experience to pick him off on the counterattack when Richards has been on one of his rampaging runs.
"I like the way Downing works up and down the wing and he will have a responsibility to get back and help Jose Enrique to make sure that he does not get out-numbered and Enrique will have to help him launch counterattacks whenever possible.
"Now that a weight has been lifted off his shoulders with his first goal in Liverpool colours against Oldham, Downing could well kick on from here on in. He will have seen Richards at close quarters when they have been on England duty so he might have spotted a weakness."
Follow Rob Stewart on