ANALYSIS
By Andrew Kennedy
Just as quickly as back-to-back 5-0 victories over Fulham and Wigan had brought claims that Manchester United's annual second-half-of-the-season surge had begun prematurely this term, a shock 3-2 defeat to Blackburn on Saturday quickly re-opened fresh concerns over squad depth and experience.
Sir Alex Ferguson's side may have been handed an equally unexpected reprieve by Manchester City the following day, but Tottenham's blistering form is forcing United to look increasingly over their shoulders whilst trying to ensure no further slip-ups going forward.
A trip to the Sports Direct Arena to face Newcastle United on Wednesday could be the perfect tonic for the Red Devils, a ground where they have fared so well in recent times – yet Steve Kean's side were also arguably the ideal guests to Old Trafford for Sir Alex's 70th birthday celebrations on New Year's Eve.
With Roberto Mancini's side getting back to winning ways with a 3-0 victory over Liverpool, which saw them extend their lead at the top of the Premier League table by three points, the onus now falls on the champions to do the same.
Goal.com takes a look at the five key decisions that could be the difference between normal service resumed, and mid-season crisis, for Sir Alex and Manchester United.
Should in-form Dimitar Berbatov keep his starting place?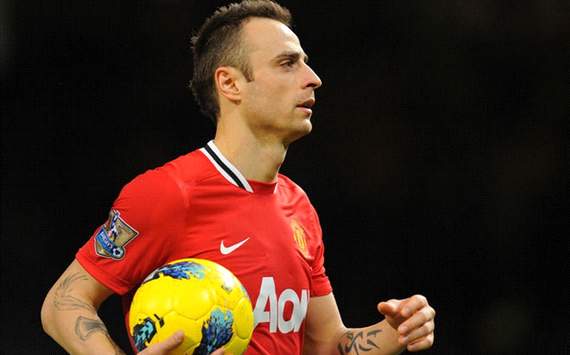 The 30-year-old has found himself back amongst the goals of late, a factor not particularly dictated by form but by opportunity.
The Bulgarian has only been provided chinks of light this season, with his latest coming alongside the misfortune of Wayne Rooney, who was fined and dropped from the side to play Blackburn after performing poorly in training after an alleged night out with his wife. Berbatov's two goals would, you'd think cement his place in the side, but it's by no means that certain.
Such has been Berbatov's slide down the striking ranks at Old Trafford, it would be easy to forget that this is the same man who finished top goalscorer in the Premier League last season as United secured a record 19th title and third Champions League final appearance in four years.
Indeed, the former Tottenham forward wasn't involved in the Red Devils' 3-1 defeat to Barcelona at Wembley in May, after being overlooked by Sir Alex in an incident that was symptomatic of the demise in the pair's relationship.
Despite making just eight league appearances this season, with five of those from the bench, Berbatov finds himself second-top scorer for the club with six goals, all of which have come in the past three games, including a hat-trick against Wigan.
The one positive from the Red Devils' defeat to Blackburn was a further brace for the striker, and with Javier Hernandez struggling to bounce back from injury niggles and Danny Welbeck not yet prolific, Sir Alex will no doubt be tempted to stick with a player clearly in the midst of a hot-streak. However, with Rooney almost certain to return on Tyneside, Berbatov could prove disappointed once again.
Stick or twist with David de Gea

The young Spaniard enjoyed another afternoon to forget against Blackburn, not only allowing Yakubu to fire through his legs as the Nigerian doubled Rovers' lead, but also showing a complete lack of judgement and goalkeeping acumen that was duly punished by Grant Hanley, as the Premier League strugglers stole a memorable victory.
On the other hand, Anders Lindegaard has risen from the back-up stopper without a glamorous price tag to a genuine contender for the No.1 jersey at United – his performances in the 5-0 wins over Fulham and Wigan seemingly taken for granted when contrasted with De Gea's latest mishap.
The 21-year-old has undoubted potential, is gradually adapting to the physicality of the English game and is technically able, a quality which will no doubt prove invaluable if his distribution can form the platform for a Manchester United side so potent on the counterattack.
What Sir Alex needs to determine, however, is not only whether De Gea's promise is still able to mask his inexperience, but if he is willing to consign his £19 million goalkeeper to the bench and opt for the increasingly capable Lindegaard.
Play Antonio Valencia at right-back or on the wing?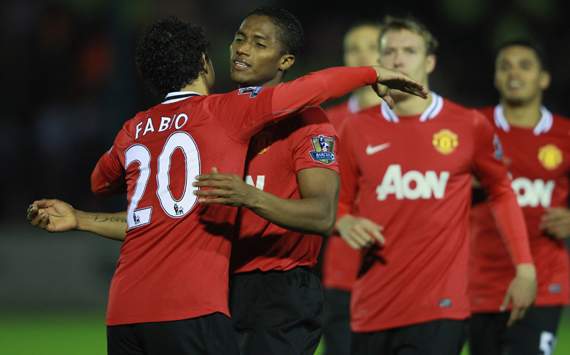 Manchester United's defensive injuries have been well documented, and of the experiments that Sir Alex has conducted since his resources became woefully short, the deployment of Antonio Valencia at right-back appears to have brought the most success.
Following his arrival at Old Trafford from Wigan in the summer of 2009, the Ecuadorian easily justified his £16m transfer fee, providing repeated ammunition for Wayne Rooney as the striker looked to fill the void left by Cristiano Ronaldo, scoring 26 Premier League goals.
The ex-Villarreal man now looks to be recapturing that form and influence, as a horrific ankle break suffered in the Champions League against Rangers in September 2010 becomes an increasingly distant memory.
Since offering an option at right-back, Valencia has struck up a deadly partnership with Nani down the flank, proving instrumental in the win over Fulham, whilst in Boxing Day's mauling of former club Wigan, the 26-year-old provided an assist for Dimitar Berbatov before grabbing a goal of his own, all from a more limited defensive role.
Yet against Blackburn, a languid United only burst into life once the winger had been restored to his natural position, once again assisting the Bulgarian as the champions drew temporarily level. With three points a must, Sir Alex may not be keen to sacrifice Valencia's attacking impetus against Newcastle.
Experience out of position, or youth in a familiar role?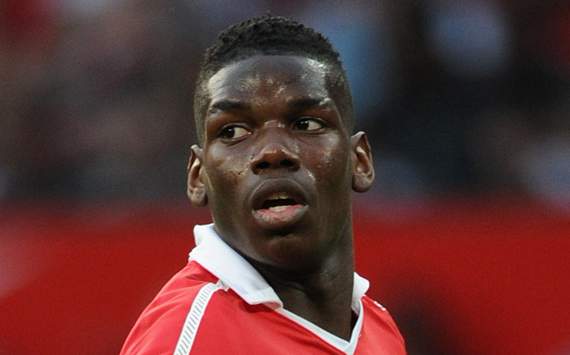 One particular eyebrow raiser made by Ferguson in the Blackburn defeat was the decision to start Rafael da Silva in midfield, especially with the Brazilian out of favour in his preferred right-back role this season.
The 21-year-old unsurprisingly did not prove to be a revelation in the middle of the park, with Ferguson introducing a clearly unfit Anderson at half-time as the former Fluminense man reverted to defence, and produced a much more accomplished showing in the second 45.
Yet the real query posed is Sir Alex's preference for experienced 'square pegs in round holes' as opposed to handing his young starlets the opportunity to take advantage of first-team absences.
So far, much-hyped youngsters Paul Pogba and Ravel Morrison have yet to be handed Premier League debuts despite ample excuse and opportunity, whilst Zeki Fryers and Will Keane's cameos have been both forced and forgettable.
While enlisting Michael Carrick as a makeshift centre-back has been far from a defensive remedy – and has also proved detrimental to the United midfield – the 70-year-old boss may be best sticking to those players with proven Premier League temperament than risking youth that may succumb to pressure too easily.
Where should Phil Jones start?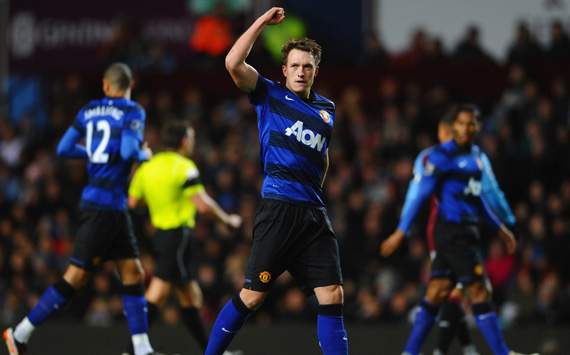 The fact that Sir Alex's biggest conundrum lies in where to start the 19-year-old he acquired from Blackburn for £16m in June is perhaps the biggest testament to how short the reigning champions' squad has been left by the Scotsman's failure to bolster his side over the summer.
However, such a statement should not detract from the ease in which Phil Jones has stepped up to, and even exceeded, expectations at Old Trafford, as the defender continues to make suggestions that he will be a future England captain increasingly legitimate.
Indeed, Jones' presence in defence or midfield is often the difference between a strong looking unit and a weak line riddled with holes.
As United are forced to contend with the persistent injuries of Rio Ferdinand and Nemanja Vidic defensively, Jones should be a consistent starter in their place, yet the youngster's assured showings in the middle of the park, where he has proved adept at driving goalwards, have prompted questions not of what if he plays, but where.
Yet with Ryan Giggs likely to be in line for a return to action on Tuesday, it seems Sir Alex's decision may be made for him, with Jones' inclusion in defence a necessity against a Newcastle side which has not found goals hard to come by.