EXCLUSIVE
By
Rob Stewart
Les Ferdinand has rubbed shoulders with some of the finest players that the Premier League has ever produced both for club and country.
The former Tottenham and Newcastle striker is still joint-fifth in the list of all-time Premier League goalscorers with 149 goals to his credit and he also scored five goals in 17 games for England.
Ferdinand enjoyed a distinguished career that spanned almost 20 years after he was spotted while playing for non-league Hayes and joined Queens Park Rangers.
The 45-year-old is probably best known for spearheading the Newcastle attack for Kevin Keegan's swashbuckling side that was pipped at the post in heart-breaking fashion by Manchester United in the race for the 1995-96 Premier League title.
Ferdinand helped Newcastle again finish second in the table the following season but was finally able to get his hands on major silverware after he headed to White Hart Lane and helped the North London club win the 1999 League Cup final.
Ferdinand, who was made an MBE in the 2005 Queen's Birthday Honours List, is now on Harry Redknapp's coaching staff at Tottenham and he took a break from his club duties to give
Goal.com
the low-down on the best players he has ever played alongside.
DAVID SEAMAN


GOALKEEPER | ENGLAND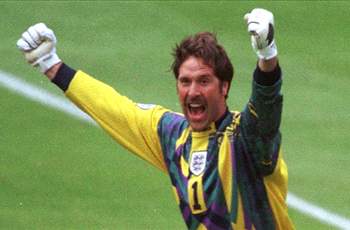 He was the best goalkeeper I've ever played with and if it wasn't for Peter Schmeichel we would be talking about him as being the very best that the Premier League has ever seen.
Dave made everything that needed to be done as easy as it possibly could. He wasn't called 'Safe Hands' for nothing. Dave was a really re-assuring figure with immense presence for England and for so many years with Arsenal.
GARY NEVILLE


RIGHT BACK | ENGLAND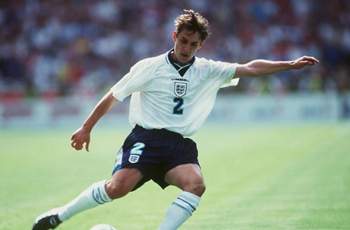 He is not everyone's cup of tea as a television pundit and he wasn't everyone's cup of tea as a player either but you won't find any of his team-mates who have a bad word to say about him.
You just have to look at his level of consistency over the years to see what a fine right-back he was. You don't play so many times for Manchester United or for England unless you are a decent player and he was a very capable right-back in terms of defending and attacking and be formed a formidable partnership with David Beckham down the right wing for club and country.
TONY ADAMS


CENTRE BACK & LES' CAPTAIN | ENGLAND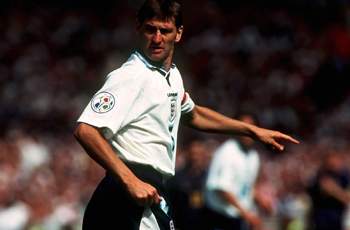 The biggest compliment I can pay Tony is that he was the hardest defender that I came up against in my time as a player and it was very difficult to get the better of him so it was great to play with him for England, especially when I saw what he was like in the changing rooms.
People talk about leaders of men and that is what Tony Adams was so he would definitely be my skipper.
LEDLEY KING


CENTRE BACK | TOTTENHAM



Ledley really is a phenomenal centre-half. He seems to read the game so well that he always seems two steps ahead of his opponents and has a knack of being able to smell danger.
He's very strong and Ledley always remains calm even when those around him are losing their heads. The only shame is that if he did not have his injury problems, he would be the No.1 choice for England game in, game out.
CLIVE WILSON


LEFT BACK | QPR & TOTTENHAM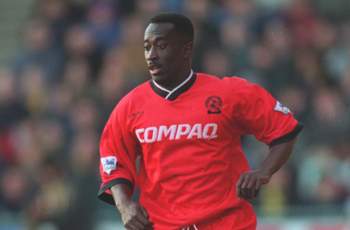 He is arguably the best uncapped left-back that England may have ever seen and it was a privilege to play alongside him at Queens Park Rangers.
He was great on the ball because he was so calm and he was so good because when he went to Manchester City and Chelsea he played as a midfielder and that honed his abilities to work in what you would call a minefield. He adapted that to playing at left-back at Loftus Road and looked so comfortable it was untrue.
TREVOR SINCLAIR


RIGHT WING | QPR & WEST HAM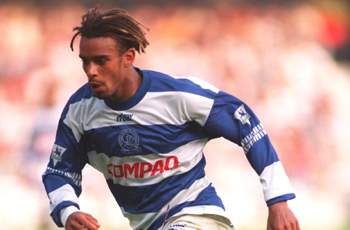 Everyone will remember his amazing bicycle kick that won Goal of the Season in 1997 but I will always remember him for being a superb winger who supplied a lot of goals for me when we were at Queens Park Rangers.
He was quick and tricky he got the nickname 'Tricky Trev' because of his ability to bob and weave and get good crosses into the penalty area.
PAUL GASCOIGNE


CENTRE MIDFIELD | ENGLAND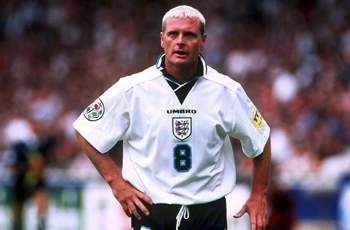 He has got to be the best player I ever played with and at one stage he could have gone on to be the best player in the world and it is a shame that did not happen.
What made him so special is that he had the ability to do absolutely anything that he wanted to do with a football. The ball did what he wanted to do with it and he had an amazing ability to get away from opponents.
PAUL SCHOLES


CENTRE MIDFIELD | ENGLAND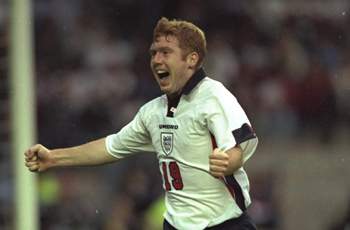 Zinedine Zidane called him one of the best midfielders of our generation which says it all about Scholesy.
Okay, he might not have been the best tackler the world has ever seen but he was always there when his team-mates needed him, he had a lovely touch, he created goals and scored goals as well.
DAVID GINOLA


LEFT WING | NEWCASTLE & TOTTENHAM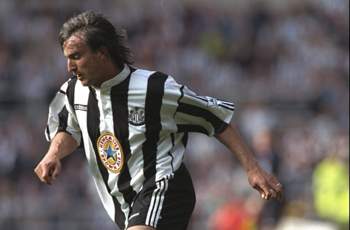 David is one of the best I have ever played with at Premier League level if not the very best.
He had this ability to go left or right to get crosses into the box and score goals as well. He was just a great player.
ALAN SHEARER


STRIKER | NEWCASTLE & ENGLAND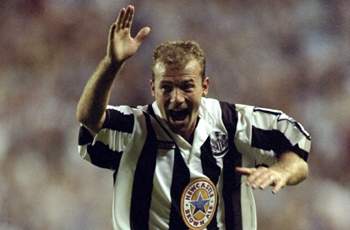 You just have to look at his goal-scoring record to see why he is in my team because he has scored more goals than anyone else in the Premier League.
With that in mind I think it is fair to say that Alan is still the best striker that the Premier League has seen in terms of goal-scoring and he adapted his game to keep going strong despite injury.
His all-round game was fantastic but he scored plenty of sensational goals and together we formed a strong partnership when we were at Newcastle together.
JURGEN KLINSMANN


STRIKER | TOTTENHAM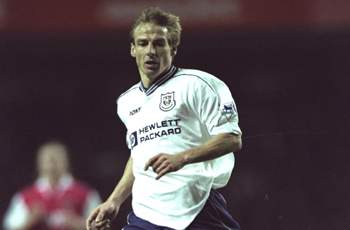 Everywhere he has gone Jurgen has scored goals for club and country so it was a privilege to play alongside him when we were at Tottenham.
He was what I would call an out-and-out goalscorer who did the business at club level in Germany, France, Italy and England and he excelled for Germany at international level.
Follow Rob Stewart on