Two of manager Kenny Dalglish's most prominent summer signings failed to impress once more in a 0-0 draw with Swansea at Anfield, the Reds' fourth home stalemate this season
ANALYSIS
By David Lynch at Anfield
The revolution on Merseyside's red half appeared to reach its pinnacle during the summer transfer window. A strong finish to the previous season, the return of 'The King' and the proof of new owners' deep pockets all seemed to add up to the return to a traditional
Liverpool
, a winning Liverpool.
At the forefront of this new hope were the signings of Stewart Downing and Jordan Henderson. These were players that fit the profile Liverpool required; young, English and most importantly, talented. They could provide the foundation for a renaissance at Anfield it was supposed.
However, four home draws in just six games and Kenny Dalglish's reign is suffering something of a constitutional crisis.
As the fixtures for the new season were announced, a home tie against Sunderland seemed like a favourable introduction to the new season for Dalglish's side. The game was billed as the Reds' chance to bed in at home against a team with mid-table aspiration at best. Perhaps the fans that once witnessed a miracle in Istanbul should know better, nothing is ever as simple with Liverpool.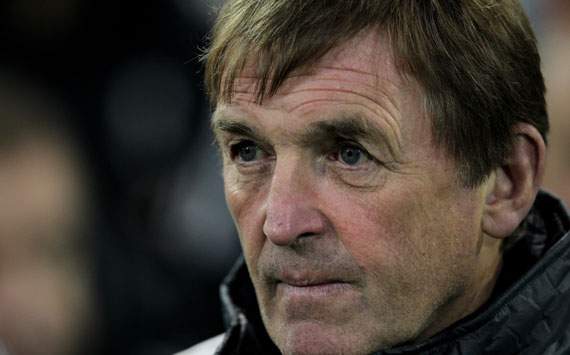 We are not amused | Dalglish branded the home draw with Swansea 'unacceptable'
A Luis Suarez header put the home side ahead before a world-class goal, the type that the Anfield outfit seem to attract with bizarre frequency, from Sebastian Larsson gave Sunderland the impetus to grab a draw. At the time it was suggested that the result was an unfortunate blip, a typically determined opening day performance from a side whose manager has a knack of getting results against Liverpool. Form since has proved otherwise.
Their next draw at home, against Manchester United, was perhaps begrudgingly tolerated given their great rival's resources. Similar results against Norwich and now Swansea, however, have been rightly deemed not good enough for a side with Liverpool's expectations. It has been their inability to create in all of those outings which frustrated the Anfield faithful most and their new signings, who have been virtually ever-present throughout, will find it hard to shirk their portion of the blame.
STRUGGLING SIGNINGS


DOWNING
6.0
The winger replicated several of his previous performances for the Reds in looking threatening but failing to provide the killer pass on a number of occasions.
HENDERSON

4.0
A poor performance from the midfielder saw him rewarded with a half-time substitution. His talent is undoubted but potential to flourish in an unfamiliar right wing role is yet to show.
Stewart Downing, despite starting in every league game thus far for the Reds, has yet to provide a clear assist or score a goal. The winger has, in fairness, been victim to some poor finishing in terms of his assist tally – most recently as Carroll contrived to hit the bar from just six yards after a great cross – but the Reds would have hoped for an improvement on his 10 goal return of last year and they are yet to see the signs.
Henderson on the other hand finds himself something of a victim of Liverpool's current strength in the middle. The youngster is often asked to put in a shift on the right hand side of midfield and, whilst he has shown great potential with a goal and an assist to his name already, there is a feeling of 'square peg round hole' about his deployment. This culminated in a poor performance and half-time substitution against Swansea which will also have done little to boost the player's confidence.
In the wake of Liverpool's spending their Champions League qualification this year was perhaps assumed in some quarters, but outside of such presupposed progress is an aspect which they could not control – the improvement of those surrounding them.
Manchester City's wealth has now elevated them to a level beyond Liverpool's current reasonable aims and, as a lesser mentioned consequence of that, the Reds now have just one top four spot to aim for. With Arsenal appearing to have shook off their sloppy start and Harry Redknapp's great work with Tottenham coming to fruition, Liverpool find themselves in an increasingly demanding struggle to bring the Champions League back to one of its dearest homes.
The start made by the summer signings of their closest rivals has also done little to excuse the form of Henderson and Downing. At Manchester United, Phil Jones has been so good he has managed to cement himself at international level in just 11 league fixtures. At Chelsea, Juan Mata is looking every part the world-class playermaker Liverpool had long been linked with and Scott Parker has quickly become the lynchpin of one of the best midfields in the Premier League for Spurs.
Despite his hero status as on Merseyside, there will be no overwhelming sympathy from the board for Kenny Dalglish should the Reds fail to meet their targets this season. Owner John W. Henry made his feelings quite clear this summer that, given the amount of investment in the squad, the Scot's job would come under question if Champions League qualification was not secured.
So, if he is to avoid an early deposition, the King must hope for an immediate improvement from his newest subjects.