ANALYSIS
By
Greg Stobart
Carlo Ancelotti
may be on a year-long break but he has made no secret – privately and publicly – of his desire to manage in the
Premier League
next season.
The Italian was sacked by Chelsea on the final day of last season and announced in June that he would be taking just the second prolonged period of rest in his 16-year coaching career.
Ancelotti, however, is already thinking about his next job having attracted significant interest from a number of clubs in recent months, not least in Italy where he was linked with Roma and Inter.
Yet the 52-year-old feels English football is now his home. "The Premier League is an ideal place to work for a coach, and I'd really like to work there again," he was quoted as saying by La Repubblica this week.
Arsenal, Tottenham, Aston Villa and QPR have all been linked with Ancelotti, but what are his most likely options?
Most attractive is the prospect of managing again in London, particularly as he still lives in the capital and spends most of his time there. With a return to Chelsea almost impossible, that makes Arsenal and Tottenham the most likely options, something Ancelotti has clearly recognised.
"It is evident that [Arsene] Wenger is wobbling and in a few months [Fabio] Capello's post will be given to an Englishman and that will free up a post at a club," he said.
Leading the pack are Tottenham, who sounded out Ancelotti over the summer as they have long expected Harry Redknapp to take over from Fabio Capello as England coach after Euro 2012. The Spurs boss is hot favourite to to take over from Capello and has indicated he would find it very difficult to turn the job down.
Spurs chairman Daniel Levy has been assessing his managerial options since last October, knowing just how important it will be to make the right appointment after Redknapp's anticipated departure.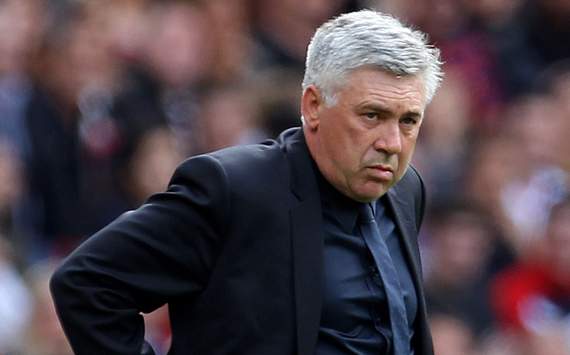 Wanted | Carlo Ancelotti is highly regarded in England after success with Chelsea in 2010
The club's two main criteria in their next appointment are Premier League experience and a proven track record, after having their fingers burned by the appointments of Jacques Santini in 2004 and Juande Ramos three years later.
Ancelotti fits that profile having won the Premier League and FA Cup double in his first season in charge of Chelsea, just two trophies in a glittering managerial career that also includes a Serie A triumph and two Champions League successes.
Tottenham could reasonably expect Ancelotti to take them to the next level, while the Italian would relish the prospect of working with the likes of Luka Modric, Gareth Bale and Rafael Van der Vaart.
Yet Spurs could have competition from the other side of north London. The Gunners also made informal enquiries over the summer as fears crept in at the Emirates Stadium that Arsene Wenger could consider leaving the club.
Ancelotti's experience would make him a safe option for the Gunners when they face the conundrum of replacing Wenger, who marked 15th anniversary in the Arsenal dugout last week.
The general feeling is that Wenger will have the biggest say in his successor and would look to a younger, up-and-coming coach. The current malaise on the pitch, however, means circumstances dictate that a proven winner and tactician like Ancelotti could be a more appealing scenario for Arsenal officials.
Ancelotti has declared he is interested in "only the high end" clubs in English football, meaning the current Champions League clubs – Manchester United, Chelsea, Manchester City and Arsenal – plus top four contenders Tottenham and Liverpool.
The former Milan coach name-checked Liverpool when talking about where he would consider for his next move, but it seems unlikely he will take over at the Reds as Kenny Dalglish is secure in his position.
In Manchester, Sir Alex Ferguson's recent comments that he sees himself at Old Trafford for four more years rules out a vacancy at Manchester United for the time being.
Ancelotti has been mentioned within the game as a possible successor to Roberto Mancini at Manchester City, especially when his compatriot was under pressure at times last season. That role would become a possibility were it available but Mancini seems more settled than ever at the Etihad Stadium and has been backed by the club's Abu Dhabi owners over the Carlos Tevez affair.
CARLETTO'S WAY?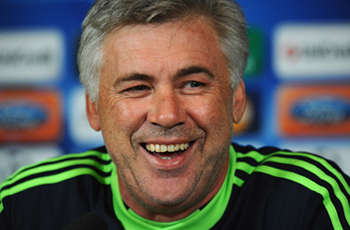 Odds for Ancelotti's next English club (William Hill)

Tottenham 7/2
Arsenal 11/1
Man City 12/1
Liverpool 14/1
Man Utd 16/1
Everton 20/1

Should he fail to land one of the jobs he has shown an active interest in taking on, Ancelotti could be forced to re-examine offers he rejected in recent months. He will have been warned about the risks of being inactive as a manager in English football – Alan Curbishley and Martin O'Neill would tell him how hard it is to get back into the game after more than a year out.
Ancelotti rejected a formal offer from Aston Villa over the summer and the Birmingham-based club could make another approach if the unpopular Alex McLeish fails to reach the club's targets and win over the fans.
QPR is another club who have been associated with Ancelotti. Former part-owner Flavio Briatore tried to tempt Ancelotti to Loftus Road but new owner Tony Fernandes has put his weight behind current manager Neil Warnock.
Nevertheless, given the Malaysian entrepreneur's considerable ambition for QPR – which includes plans for a new stadium – it cannot be completely ruled out as a potential option for the former Chelsea manager.
Explaining his desire to return to England, Ancelotti has singled out his admiration of the fan culture and the day-to-day intensity on the training ground.

He said: "It's not the technique or the tactics. The difference is in the pace of play and training. In Italy it's difficult to obtain the maximum intensity during the week, in England it is the opposite – it is difficult to reduce it.

"There is more effort, a different working culture. Then there's the passion in the stadiums. In two years on the bench at Chelsea I did not hear one insult from the opposition fans."
The question is, where will Ancelotti end up?