Arsenal
legend Martin Keown has called on boss
Arsene Wenger
to 'rip it all up and start again' after their crushing 8-2 defeat to Manchester United.
Sunday's loss was the club's largest in 114 years, and while Keown feels the Frenchman should be congratulated for blooding youngsters in the first team, he feels the mistakes they are making are holding the club back, insisting it's time to rebuild the team with cash.
"There is no magic wand to make everything OK in a few days," wrote Keown in his column for the
Daily Mail
.
"Six of the 11 who beat Barcelona weren't available against United because they'd either left, were injured or suspended.
"Arsenal have to rip it all up and start again, but Wenger is, without doubt, the man for the job."
United's side saw the likes of Danny Welbeck and Tom Cleverley play from the offset, with both sides fielding a team with an average age of just 23, but unlike Arsenal's youngsters the Red Devils' academy starlets were sent out on loan to gain experience and Keown feels it's time Wenger followed Sir Alex Ferguson's lead.
"These kids in the Arsenal team are cutting their teeth in the biggest arena there is," Keown continued. "Don't underestimate the value of making your mistakes elsewhere, and coming back a wiser and more experienced player."
"It would have been helpful to send Carl Jenkinson out on loan once the 'Arsenalisation' - the passing and technique - had been stitched into his game."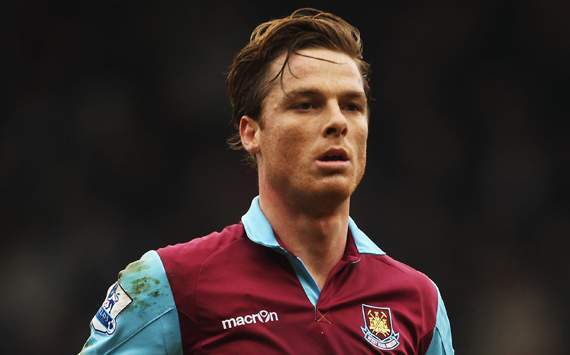 Get Parker | Keown feels Wilshere would learn from his England team-mate
Over the past fortnight Wenger has seen arguably his two best players leave the club, with Cesc Fabregas finally securing his return to Barcelona while Samir Nasri followed Gael Clichy to rivals Manchester City.
Keown believes the Arsenal fans accept why Fabregas and Nasri were sold, but the former stopper is adamant that now is the time for the Gunners boss to spend, or Wenger will only feel the wrath of the supporters.
"They [the fans] understood that Cesc Fabregas and Samir Nasri had to go, but they feel aggrieved that other clubs are managing to sign players," Keown continued. "The fans are desperate for new faces - they want to embrace exciting new stars.
"The last time Arsenal spent big was in 2009 when they signed Andrey Arshavin for £16.5million. Before that you have to go back to 2000 and the £13m paid for Sylvain Wiltord."
North London rivals Tottenham look set to complete the signing of West Ham midfielder Scott Parker before the close of the transfer window, but Keown believes the England international is exactly what his former side need – albeit that the Frenchman won't agree.
"Arsene Wenger won't necessarily agree, because Parker doesn't fit the Arsenal mould as he's not especially technically gifted," he added.
"Arsenal don't normally break from their policies but they haven't lost 8-2 before, so maybe it's time to try something different.
"A new arrival creates a buzz of expectation and reinforces a belief that your team is equipped to compete.
"A Scott Parker-type recruit would be good. He is someone Jack Wilshere would look up to as an England team-mate and he would help lift the younger man' s performances."