TIDYING UP ALL THE LOOSE STORIES IN FOOTBALL THIS WEEK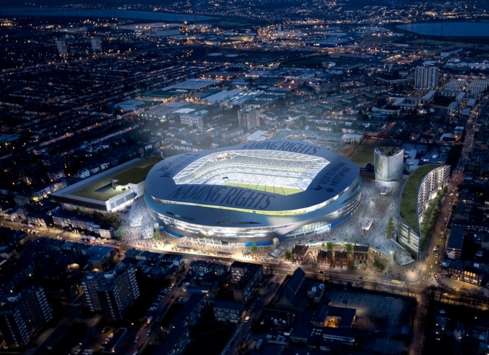 Tottenham chairman Daniel Levy has had a busy enough summer trying to dodge the roubles being fired at the Spurs boardroom from Stamford Bridge in a vain attempt to prise away Luka Modric.
But while concentrating very much on the present, the Spurs chief has also been busy trying to guarantee a future where his club will be better placed to convince the world's marquee players of their ambitions.
Key to Spurs' medium and long-term future is developing a stadium along similar lines to rivals Arsenal, where they generate greater ticket revenue, particularly from the big-spending corporate sector.
Publicity has centred this week on Tottenham winning the right to challenge the decision to hand the 2012 Olympic Stadium to Stratford.
But it is understood that the club are using the prospect of a judicial review – earmarked for an October 18 hearing – purely as a political bargaining chip to get local and central government funding for the Northumberland Development Project (NDP) stadium, adjacent to White Hart Lane.
NDP is once again the firm first choice of the north Londoners and the club are increasingly confident they can finance the estimated £460 million cost of rebuilding their current home.
The Sweeper can reveal that Levy flew out to Florida last week to the home of the daughter of Bahamas-based billionaire Joe Lewis, the man controlling Spurs' owners Enic, where it was agreed that the club should press ahead with their original plan after losing out on the Olympic Stadium bid.
Two senior clubs officials are working full time on NDP, while a committee of 15 are now meeting once a week to discuss a project that has gathered momentum at White Hart Lane over the last month.
Spurs are hopeful of being successful in their application for a regeneration grant from London Mayor Boris Johnson, while Haringey Council have now offered to foot the bill for some of the cost of upgrading rail, road, tube and walkway links in the borough. Tottenham had been angry that they were being asked to fund the redevelopment of one of the most deprived boroughs in London.
Spurs have promised the Mayor's office that the funding will be used to support the riot-ravaged surrounding area rather than the stadium itself.
As one club insider told The Sweeper: "It takes the cost of rebuilding White Hart Lane to a price where Spurs will be able to finance it."
It is expected that the club, galvanised by the increasing political backing for NDP, will quietly drop the judicial review of the Olympic Stadium before the scheduled hearing next month and focus all their attention on redeveloping White Hart Lane.
BARTON'S BUMPER CONTRACT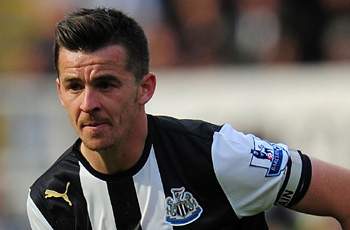 Following the miserly regime of Bernie Ecclestone and Flavio Briatore, QPR fans were understandably sceptical about the attention-laden takeover of new owner Tony Fernandes.
But any doubt has been blown away by the club's successful completion of the signing of Joey Barton.
Facilities at Rangers' Hartlington training ground and stadium might have caused the controversial midfielder to take stock for 24 hours.
But the blue-chip salary on offer might have eased some of Barton's concerns. The 28-year-old will earn £15m over the course of his four-year contract, equivalent to £72,000-a-week.
GOING OUT ON A LIM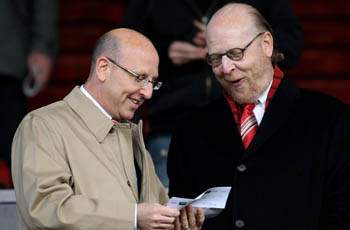 Peter Lim, the Singapore billionaire who tried to buy Liverpool last year, has been a key figure in Manchester United's plans to float shares on the Singapore Stock Exchange.
It is not the first time that Lim has been involved in takeover negotiations at Old Trafford.
The Sweeper understands that Lim was among the overseas investors approached last year by the Red Knights, the wealthy group of individuals who attempted to buy United and who have still not given up hope of taking over the club.
It is not known how far Lim's involvement eventually went, but he has been sounded out about investing in a Premier League club in recent months and has opted to steer clear.
FULHAM FIGHTING FIT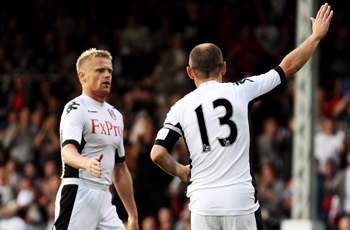 With their charming riverside home by the Thames and reputation as Premier League welterweights, few associate Fulham with being a cutting edge club.
But the club's sports medicine and science department is regarded by those in the know as having few rivals in the English game.
It is headed by Mark Taylor, who had similar roles under Sam Allardyce at Newcastle United and Bolton Wanderers and was mainly responsible for extending the careers of the likes of Jay-Jay Okocha, Youri Djorkaeff and Ivan Campo as well as transforming Kevin Davies from overweight dilettante to Premier League heavyweight.
Taylor is achieving equally successful results in injury prevention at Fulham, where Danny Murphy and previously injury prone pair Damien Duff and Simon Davies are among those benefitting from his expertise.
Take Duff. In his three-year spell at Newcastle, only a small portion of which coincided with working with Taylor, he started 76 matches in all competitions, averaging just over 25 per season. Since joining Fulham shortly before the end of the August window in 2009 at the age of 30, he has started 78 matches.
"On a Monday morning, Damien looks like he is 75 but somehow Mark and his team get him into shape," said one Fulham source. "It is all about recognising his individual needs."
WALES LOOK TO CATCH ENGLAND OUT

Wales have a few surprises in store for England in their Euro 2012 re-match at Wembley on Tuesday week.
Word reaches this column that manager Gary Speed has an unorthodox solution to the team's chronic absence of a traditional centre-forward.
One whisper is the use of a player more used to fighting midfield fires taking up a roving Lionel Messi-style role.