EXCLUSIVE
By
Rob Stewart
Former
Manchester United
midfielder
Nicky Butt
won six
Premier League
titles during 12 trophy-laden years at Old Trafford and knows exactly what it takes to beat top sides likes
Tottenham
.
After coming through the Red Devils ranks with the likes of David Beckham, Ryan Giggs, Gary Neville and Paul Scholes, Butt went on to make 269 appearances for United as the club ruled supreme before joining Premier League rivals Newcastle United.
Now, having called time on a glittering playing career, the 36-year-old former England international is setting his sights on becoming a coach and ahead of Monday night's big match, he gave
Goal.com
the lowdown on where he thinks the game will be won and lost.
David de Gea vs Heurelho Gomes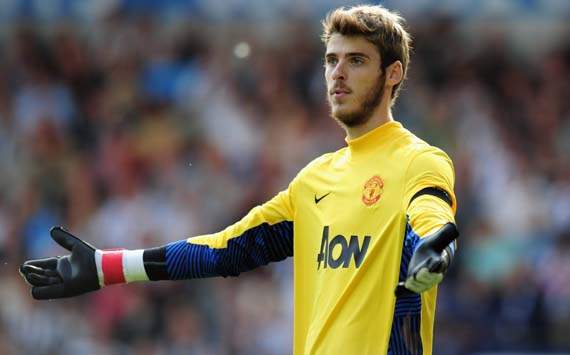 "David de Gea is only a young keeper and he has just come into the Premier League so he will have a lot of learning to do but he will have to learn quickly. There was bound to be a lot of focus on him because a lot of money has been paid for him and he has replaced Edwin van der Sar.
"He has made a couple of mistakes at the start of the campaign. But that happens to a lot of goalkeepers and they often take time to settle in. It would be harsh to start judging him at the minute because he has been bought for the next 10 years but that is what happens when you play for a big club like United.
"Gomes is up and down. One minute he can be a great goalkeeper and then there will be a mistake where you wonder what is going on there. It is a bit up in the air with the pair of them at the minute. De Gea has a lot to prove but Gomes is a keeper that you can't rely on and he will have to start cutting out the mistakes he made last season."
Tom Cleverley vs Niko Kranjcar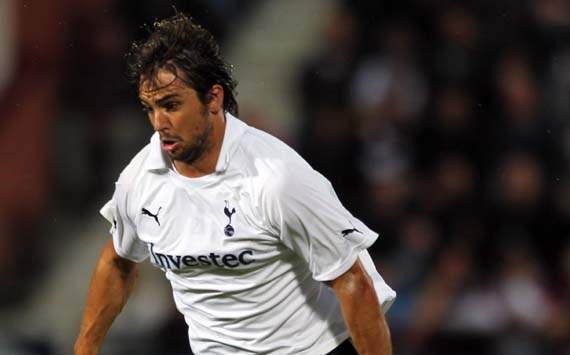 "People might say I am biased because I was a midfielder but games are won and lost in central midfield and it will be no different on this occasion. All eyes will be on Tom Cleverley who has been getting a lot of press recently. He will have to cope with a lot of pressure with Paul Scholes not being there anymore and so whoever is partnering him will have a lot of responsibility as well.
"Tom is clearly a very good player but it will be tough for him because he is only a young lad and Spurs are strong in midfield and they like to pass the ball around, so that will have to be stopped. It is the key area and whichever side comes out on top, they will probably go on to win.
"If Luka Modric is missing you'd have to back United to take the honours because he's a very clever operator. But you can't take anything for granted because you've got to remember that Kranjcar is an international player in his own right. He knows the Premier League well so his experience could count and this is his chance to show that he can do a job for them in midfield. He's a skilful player but he's also got a terrific shot on him so United will have to keep an eye out for that."
Jonny Evans vs Jermain Defoe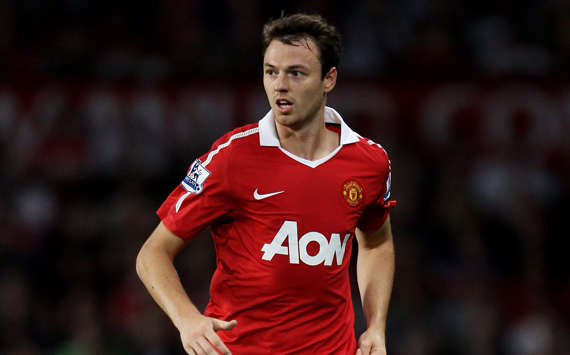 "With Rio Ferdinand and Nemanja Vidic out injured there will be a lot of responsibility resting on Jonny's shoulders, who will be expected to lead the defence but he should be fine because he has stepped in when those two have been out on many an occasion.
"Phil Jones will be okay alongside Evans because he is young but he has already played lots of games there for Blackburn. They will cope but they will have to be vigilant because Tottenham have an attacking mentality and with Defoe you know that you can't take your eye off him for a minute. On his day he's one of the best finishers around so it's important that United cut out the service to him and that will involve Evans making sure that the midfield help out the back four."
Fabio da Silva vs Gareth Bale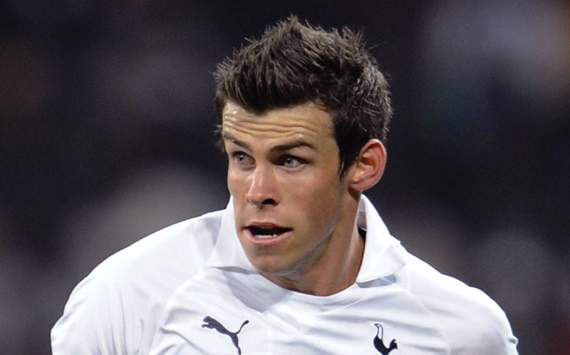 "Attack could be the best form of defence when it comes to stopping Gareth Bale because he has to be limited going forward. Defending is not what he wants to do and he would prefer to press forward at every opportunity.
"Last season he was phenomenal and we will have to stop him doing what he has done to a lot of teams, and the way to do that is to make him defend more. With Nani on the right wing Bale will probably have his hands full but he will be dangerous when Spurs are counterattacking. He's got a great left foot and when he starts running at opponents he can take some stopping."
Wayne Rooney vs Michael Dawson
"Anyone who comes up against Wayne will know that they will have a tough job on their hands because when he is on form he is unplayable. He's the sort of player that most defenders wouldn't want to come up against – even on an off-day. When he is not at the top of his game he is a right nuisance because he works his socks off for his team. He is always putting opponents under pressure.
"Michael Dawson is a good strong defender and a fine leader of the team but he will know that he will have to be at his best to stop Wayne scoring himself or creating a chance for someone else.
"Wayne is already off the mark with a goal in that game and I hope he can get on a roll. They played well against West Brom in patches and United always seem to start slowly but get better and better. With Wayne around I fancy United to make it two wins out of two."