After a two-year transfer saga that has quite frankly at times felt longer than the Hundred Years' War,
Cesc Fabregas
today completed his move from
Arsenal
to
Barcelona
for a fee less than the one that took
Andy Carroll
away from his bar stool at
Newcastle
to
Liverpool
.
Fabregas arrived at Highbury in 2003 as a fresh-faced 16 year-old from La Masia, the Barcelona academy, and now, eight years later, he returns to Camp Nou as a 24-year-old, with 58 caps for his country and a winner of both the European Championships and the World Cup.
The former Arsenal captain, having taken the armband in 2008, leaves the Emirates Stadium after 303 appearances, 57 goals and only one proper medal with the Gunners.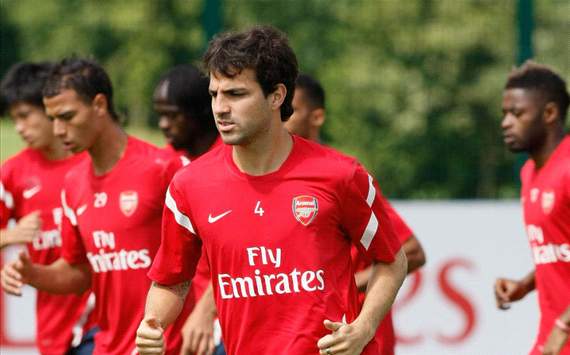 Safety first | Fabregas has his legs bubble wrapped in final Arsenal training session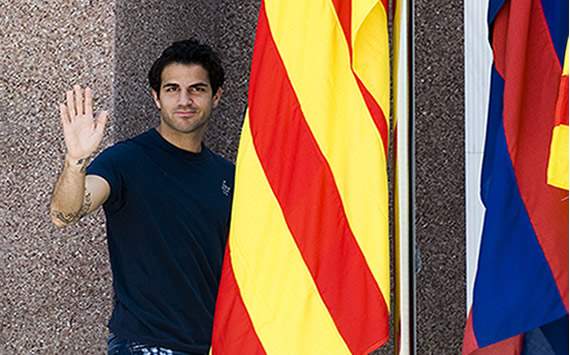 "Adios Arsenal..." | "... hola Barca!" as Cesc arrives for medical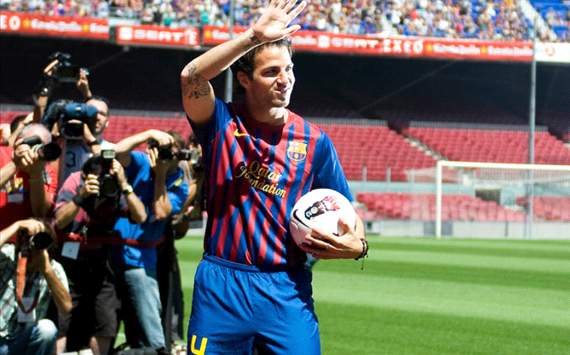 Almost empty | Few turn out to greet him, but then again he is only a bench warmer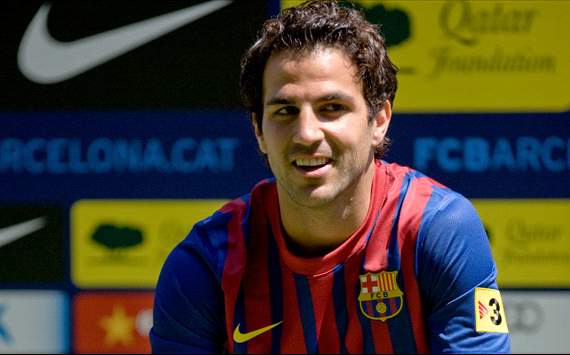 Necessary? | Do the team with the best midfield in the world really need more players?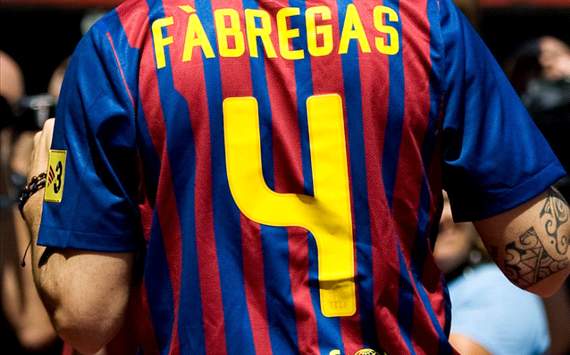 Apt | Guardiola's iconic number and a useful reminder of how many starts he'll get this season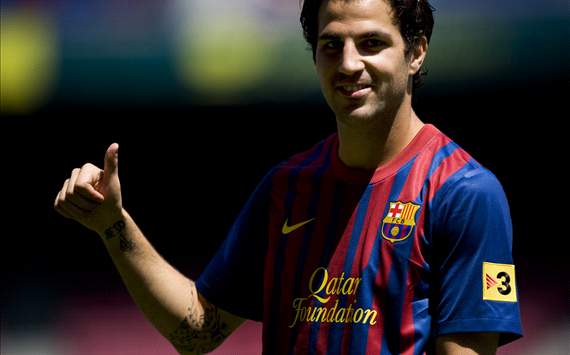 Thumbs up... | If you're glad this tedious saga is over!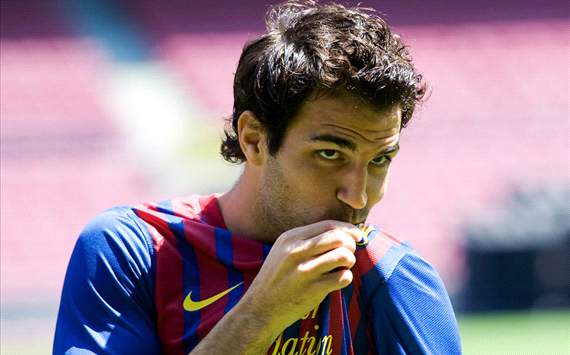 Sickly sweet | The picture that Arsenal fans really wish they hadn't scrolled down to