TIDYING UP ALL THE LOOSE STORIES IN FOOTBALL THIS WEEK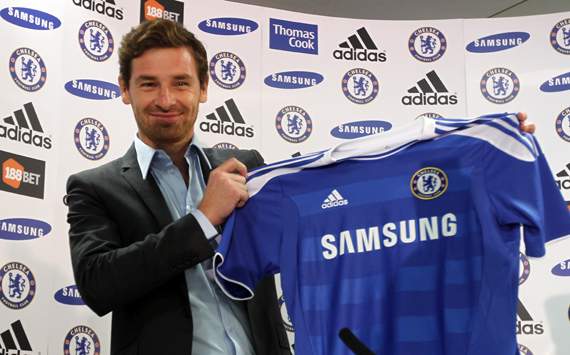 All eyes will be on
Andre Villas-Boas
tomorrow lunchtime as he takes charge of his first competitive
Chelsea
fixture against notoriously tricky opponents Stoke City at the Britannia Stadium.
Yet, had a remarkable proposal by Guus Hiddink been better received by Roman Abramovich seven weeks ago then Villas-Boas would be barking out instructions from the touchline at Guimares tomorrow in a Porto tracksuit.
Goal.com
can reveal for the first time how close Hiddink came to being appointed the Chelsea manager in mid-June and the lengths the Dutchman was prepared to go to rejoin the club he led during a caretaker spell two years previously.
An agreement had been reached between Chelsea, Hiddink and his employer the Turkish Football Federation (TFF) in mid-June for the most successful Dutch manager in history to succeed Carlo Ancelotti.
But the spanner in the works was the TFF president election, which was held on June 28. Mahmut Ozgener, the former president and Hiddink's top ally at the Federation, had indicated a fortnight before the summit that he would stand down from his post, which resulted in a vacuum of power at the organisation.
"Everything was in place for Hiddink to go to Chelsea but no-one at the TFF was prepared to take the responsibility to negotiate with Chelsea and release Hiddink from his contract," a source close to the negotiations told Goal.com. "If there had been a president, then it would have been a lot easier."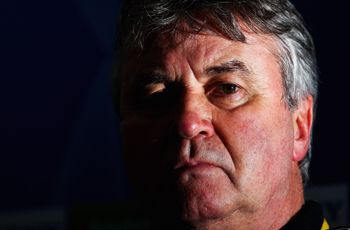 With Abramovich keen to have a new manager in place immediately and Hiddink unwilling to end a proud record of honouring his contracts by resigning at the twilight point of his career, the 64-year-old came up with a surprise solution.
"He said to Chelsea, 'Let's get a top quality coaching staff in place and then I will manage from a distance and once the Turkish Euro 2012 qualifying campaign is finished [in October], I will be hands on'," the source added. "At the beginning he would have been a quasi-director of football and once his contract with Turkey ended he would be the manager."
Much as Abramovich was keen to appoint the man who had been advising Chelsea informally for the previous two years, he would not take the risk of Turkey qualifying for Euro 2012 or the club's central coaching figure being absent during the opening six weeks of the season.
The source explained: "If Turkey had qualified for the Euros, Hiddink would have stuck with Turkey for the season and managed Chelsea from a distance, which Roman could not risk that happening.
"Hiddink was disappointed as this would have been his final stand as a manager. He knows deep inside that there would have been a great chance of being successful because of all the players and all the money and the fact the other leading Premier League coaches are not tactical whizz kids."
Chelsea is the only club managerial post that has attracted the in-demand Hiddink in recent times, predominantly because of his strong relationship with Abramovich. Inter and Juventus both approached the Dutchman about taking over this year but were unable to persuade him to return to day-to-day coaching.
Manchester City also made a monstrous offer to Hiddink in July 2010 at a meeting in London with a delegation led by club owner Sheikh Mansour.
City offered Hiddink £1 million-a-month after tax to succeed Roberto Mancini, equivalent to an eye-watering £462,000-a-week, which not only would have made him the highest paid coach or player in the world but, in basic salary terms, the top paid figure in football.
KING KENNY'S AMERICAN DREAM
No English club has spent more in the last two windows than Liverpool, who have been busy snapping up young, proven Premier League performers with good injury records.
One name who has slipped under the radar of the media but who has also attracted interest from Anfield, as well as Everton, is Fulham's Clint Dempsey.
Liverpool have enquired about the 28-year-old American this summer and were pursuing their interest in the versatile attacker, who can play either as a second striker or wide midfield, even after signing Stewart Downing.
The Merseysiders' interest in Dempsey has cooled in recent weeks, and Everton have also stopped short of making a formal approach, which is a relief to manager Martin Jol.
The Dutchman counts the USA international as one of his key and most reliable performers. Dempsey was Fulham's leading scorer with 13 goals last season, including 12 in the Premier League.
ARSENAL'S REVOLVING DOOR
It has been a demoralising summer at Arsenal, although there are fears something similar could be on the cards in 12 months' time.
Samir Nasri has taken advantage of his contract situation – he is a free agent at the end of the season – to engineer a move, something Robin van Persie and Theo Walcott will be in a strong position to do this time next year.
Both players have entered the final two years of their contracts and Walcott, for one, has yet to be approached by the club about opening talks on a new deal.
Van Persie has recently taken on Darren Dein as his new agent, which might be of interest for those who note that he is also the representative of Cesc Fabregas and Gael Clichy.
WHO THE EMENALO ARE YOU?
Plenty of head scratching has gone on inside and outside of Stamford Bridge in recent times at the rapid rise of Michael Emenalo.
The recently appointed Chelsea technical director – director of football in layman's terms – was coaching girls' teams in the United States two years ago and not so long ago was at the bottom rung of the coaching ladder on an FA Level Two coaching course.
Now, the former Nigeria international is in charge of player recruitment and scouting at one of Europe's elite clubs, which was until recently the domain of the respected Frank Arnesen.
Chelsea rarely do things conventionally, however.
The Sweeper
understands that Roman Abramovich has become increasingly hands-on in recent times, while chairman Bruce Buck chaperones chief executive Ron Gourlay in transfer and contract negotiations.
WHAT A CHARMING MAN
In between thumbing through Barcelona luxury home brochures and quietly building up his fitness at London Colney, Cesc Fabregas has been sifting through extra-curricular offers.
Indie legend Morrissey heard the Spaniard was a fan and got in touch to invite him to one of his concerts.
As an artist renowned for his lyrics about doomed relationships, Morrissey is in a good position to offer advice to Fabregas about the impending end to his eight-year romance with Arsenal.