COMMENT
By
Greg Stobart
at Wembley
In the most entertaining Community Shield clash in many years,
Manchester United
staged a dramatic comeback to beat their bitter rivals
Manchester City
3-2 at Wembley.
The Premier League champions overcame the FA Cup holders on Sunday with a stunning second-half display having found themselves 2-0 down at the break.
Here,
Goal.com
looks at what we learned from the game ahead of the new Premier League season starting this weekend.
David de Gea knows just how hard it will be to replace Edwin van der Sar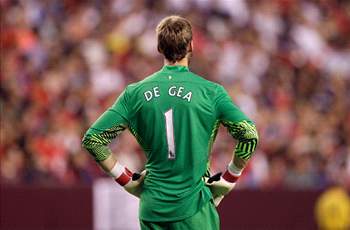 When United completed the signing of De Gea for £18.3 million the main concerns were not over his ability but how he could cope with the pressure of playing for the biggest club in English football. The 20-year-old looked like he wanted the ground to swallow him up when he allowed Edin Dzeko's long-range effort fly past him on the stroke of half-time. He was caught flat-footed and didn't react quickly enough or with any conviction; suggesting he may have some technical issues to work on having conceded more goals from outside the box than any other goalkeeper in La Liga last season.
By all accounts, the Spaniard is mentally tough and the key will be how he responds now. He may take comfort from remembering that Lionel Messi scored a not too dissimilar goal, albeit from a closer distance, in the Champions League final in this very stadium nine weeks ago. Sir Alex was keen to downplay De Gea's mistake but he may now consider whether he wants to thrust the youngster back into the limelight next week, or whether it could be easier to start with Anders Lindegaard, who has impressed in pre-season.
Nani is as important as ever to United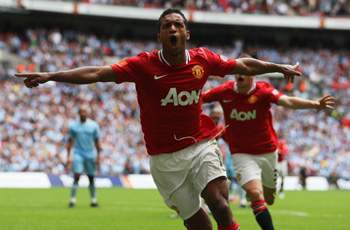 So good was the Portuguese winger last season that he was voted as United's players' player of the year by his team-mates. That didn't stop speculation earlier this summer over Nani's future after he lost his form and then his place in the side to Antonio Valencia at the end of last season. His goals and assists last season played a key role in United's title triumph and the suggestion here was that he once again be vital to the club's chances of success this term. He scored two cleanly taken goals, the first a lovely finish at the end of a glorious team move; the second a composed finish in the dying seconds of the game, rounding Joe Hart to roll the ball home.
Nani was electric, along with fellow winger Ashley Young, as United played with pace, skill and verve. His direct dribbling and quick passing meant he linked up with Danny Welbeck and Wayne Rooney to stretch the City defence. United played some wonderful quick passing in the final third and that is something we are sure to see a lot at Old Trafford this season.
Roberto Mancini's conservatism still a concern for City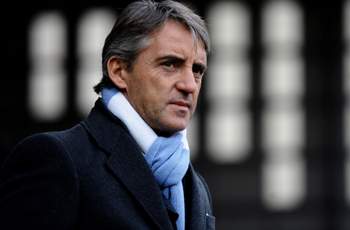 The Italian has been keen to play up City's chances of winning the Premier League title this season while at the same time talking of the need to "complete" his squad before the close of the transfer window. The performance here showed that a shift in the manager's mentality is equally important to signing new players if City are going to challenge for the title over a 38-game season. Mancini spent much of the game gesticulating angrily to his players, throwing his hands in the air and rolling his eyes to the sky as he grew frustrated with his side's lack of cohesion.
The problem, though, is one we saw too often last season from City, especially in home games, as they failed to show the attacking ambition and drive to take the sword to their opponents. Mancini played with two holding midfielders throughout the game and failed to change his attitude to the match even when it became clear that City were being overrun in midfield. There was little rhythm to City's play and rather than change the game by introducing Sergio Aguero or sacrificing a defensive midfielder, Mancini passively allowed United to take control and stage, then complete their comeback.

The value of youth (and loans)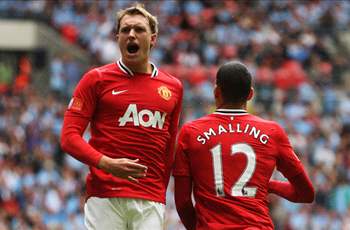 Welbeck and Tom Cleverley spent last season on loan, at Sunderland and Wigan respectively, and the Premier League experience has seen them return as much-improved players with a big part to play this season. Welbeck's intelligence and link-up play allowed United to play some lovely moves in the final third but it was Cleverley who really caught the eye after he replaced Michael Carrick at half-time. All the talk over the summer has been about United's seemingly doomed pursuit of Inter playmaker Wesley Sneijder, but Cleverley put forward a case to take on that central midfield role with his clever movement and neat, incisive passing. His role in the wonderful team move for United's second goal should not be underestimated as he showed awareness, creativity and speed of thought.
Add into the mix the youthful vibrancy of De Gea, Phil Jones and Chris Smalling – who scored a goal and was a mountain in an unfamiliar right-back role – and the future is looking very bright at Old Trafford.
Gael Clichy carries on where he left off at Arsenal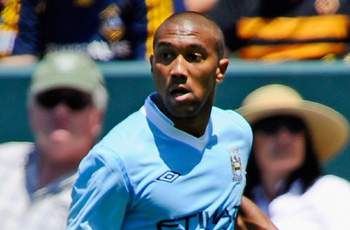 Throwing away a two-goal lead is a very Arsenal-esque thing to do and Gunners fans would not have been surprised by Clichy's role in the decisive final goal. With the ball bouncing on the halfway line in the fourth minute of added time, the Frenchman knew he had to deal with it – but he didn't. Clichy's indecision and hesitation meant Kompany was caught out by Nani, although the Belgian should have shown more conviction with his challenge. City had a scrooge-like defence last season but in Clichy they have signed a player who lacks confidence defensively and often relies on his pace to recover from errors.

City will undoubtedly have one of the strongest defences in the Premier League this season but Mancini will have plenty of work to do on the training ground this week, not least on set-pieces after Smalling's soft goal shortly after half-time kick-started United's comeback.