It seems that wantaway
Manchester City
striker
Carlos Tevez
is going to have as many problems choosing a club as Tiger Woods, but what colour shirt will the Argentina international be donning come the end of the transfer window?
After a deal to rejoin Brazilian side Corinthians - where Tevez captained the club to the league championship in 2005, winning the player of the year award as well - fell through on Wednesday, the 27-year-old's future now seems uncertain.
The usual suspects have put their hat in the ring for the Argentine's signature, with Real Madrid and Inter both hoping his signing could help them overtake rivals Barcelona and AC Milan respectively in their domestic leagues.
Money-bags Malaga have also signalled their interest and with Tevez's reportedly high wage demands and the Andalusians spending large this summer, the two could be a perfect match.
Or could he stay in England?
Despite claiming to be desperate to leave these shores, a place could open up for him at Chelsea, although it would make a mockery of his claims to want to leave to be "closer to his family".
And, of course, there is still the possibility that he will remain in the north west of England with City, should the club not receive an acceptable offer for their captain.
With still over a month before the European transfer window shuts, this looks set to be a saga that could go on until the very last day.
Goal.com
's experts run the rule over the teams that Tevez could be calling home come September...
| | | |
| --- | --- | --- |
| | CHELSEA | Likelihood rating: 5% |
Goal.com UK chief correspondent Wayne Veysey
: With five senior strikers already on the Stamford Bridge payroll and a sixth, Belgian wonderkid Romelu Lukaku, to potentially join them, signing Carlos Tevez would appear to be well down the list of Chelsea priorities.
However, the Londoners are believed to be willing to listen to offers for Nicolas Anelka, while Daniel Sturridge's camp have made it clear they would rather the 21-year-old go out on loan or find a new club than be pushed to the bottom of the pecking order.
Back in January, Tevez's representatives were confident of forcing a move to the Bridge soon after he had handed in a transfer request at City.
But Roman Abramovich sanctioned a move for Fernando Torres instead, Didier Drogba now looks like he is staying and the Chelsea boat seems to have sailed by Tevez.
Nevertheless, Kia Joorabchian has close links with Chelsea and has been used to broker a number of deals for the club.
Spending another £50 million on a striker when the team is crying out for a playmaker would appear to make little sense, but vanity purchases have pockmarked Abramovich's ownership, which means an unlikely swoop for Tevez cannot be completely ruled out.
| | | |
| --- | --- | --- |
| | INTER | Likelihood rating: 35% |

Goal.com International deputy editor Carlo Garganese:
Inter need to sign a big-name forward this summer, and it has been clear for a while now that this is a transfer priority for them. It is not contingent on selling a forward, either, even though Goran Pandev and Diego Milito have both been linked with exits. Nor should it be overly contingent on selling Wesley Sneijder – although Inter could wait in order to appease the fans with this purchase. Coach Gian Piero Gasperini utilises a 3-4-3 formation (occasionally 4-3-3) and needs a flexible, world-class forward to join Samuel Eto'o and Giampaolo Pazzini in the trident. Tevez fits the bill.
Tevez would welcome a move himself for a number of reasons. Firstly, it seems he would have no problems bringing his family over to Milan should they wish to. Secondly, Inter are packed full of South Americans and have five Argentines, so he will feel even more comfortable in this environment.
A possible counter-reason against Tevez signing is that his Copa America performances proved that he doesn't always play well as an outside forward in a trident. Pazzini will be Inter's central man of the three, so will Tevez be in his best position on the right or left? Inter are also a club deemed to be on the way down, with an ageing squad - will this bother Tevez? Probably not, but it may do.
| | | |
| --- | --- | --- |
| | MALAGA | Likelihood rating: 10% |
Goal.com International's Spanish expert Ben Hayward
: As far as Malaga are concerned, you never know. They have the money and are looking for a stellar signing to launch their ambitious sporting project. And Tevez has surprised us before.
In fact, he nearly always surprises us – who expected him to join Corinthians, West Ham or even Manchester City?
Malaga aren't as big as City or Corinthians, but they have the potential to challenge in the long term. The climate and lifestyle would also attract the Argentine as he looks to relocate his family, but a lack of Champions League football could rule out a deal, not that it has before.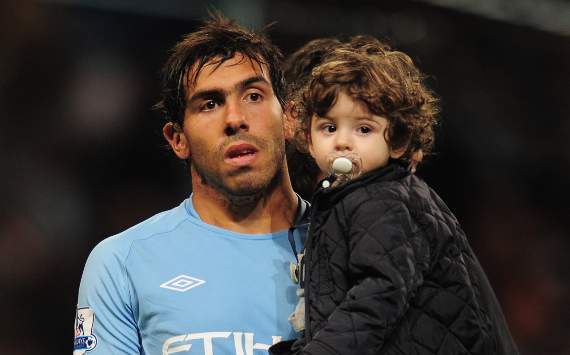 | | | |
| --- | --- | --- |
| | MAN CITY | Likelihood rating: 20% |
Wayne Veysey:
The world's richest club are adamant that Tevez will not be sold for less than £50m to a European rival (they were prepared to make an exception for a team not in the Champions League), which rules out all bar a handful of possibilities.
Following the collapse of his move to Corinthians, simple economics dictate that the likelihood has increased that Tevez will be wearing a sky blue shirt on September 1.
City have been careful to leave the door ajar for their talisman of the last two seasons, with manager Roberto Mancini saying he would welcome his club captain – Tevez still retains the title for now – back into his team.
There are mixed feelings at Eastlands about a figure always at odds with his paymasters.
City will welcome the opportunity to reduce their wage bill by offloading their highest earner as they bid to meet Uefa's Financial Fair Play regulations, as well as the headaches that the presence of the mercenary Tevez and his manager Kia Joorabchian bring.
However, replacing Tevez's goals, on-field commitment and inspirational qualities will be difficult, even for a club of City's resources. For all Sergio Aguero's talent, he would be a Premier League new boy and there are no certainties he would fit into City's system as well as his compatriot.
| | | |
| --- | --- | --- |
| | REAL MADRID | Likelihood rating: 30% |

Ben Hayward
: A lot of people seem to think Tevez will join Real Madrid. I don't. It seems to me that it's one of those two-plus-two rumours – a club with a lot of money is looking for a striker and a world-class striker available for a lot of money.
Thing is, it's not always that simple. Yes, Madrid need another forward, but since taking a close look at Tevez in December, when Gonzalo Higuain was injured and Karim Benzema off form, they have switched their attentions elsewhere. Higuain returned from injury, Benzema found form and the priority appears to be Neymar, in any case, with the possibility of one more.
Aguero is still under consideration and wants to join Madrid, while Emmanuel Adebayor could also return as a stop-gap solution. But barring surprising developments this summer, it is unlikely that Jose Mourinho well move for Tevez.