ANALYSIS
By Jonathan Birchall
Despite
Roberto Mancini
insisting that
Carlos Tevez
would remain a
Manchester City
player for the foreseeable future in May, even he can't have been too surprised after the striker announced that he wants to leave the club this summer. Throughout his career Tevez has had itchy feet, whilst his discontent at living in the north-west has been voiced on several occasions.
Tevez is the leading goalscorer in the Premier League over the last two campaigns with 43 goals in 66 appearances, the 27-year-old is arguably the finest striker in the country and has been the most effective component in taking the club to the promised land of the Champions League. Now, desperate to leave, the response of Europe's biggest clubs to his calls for an escape route has been a little underwhelming for an individual of such frightening talent.
The case for signing a player with a record such as Tevez's would be far more compelling were it not for the difficult circumstances with which he comes. Since leaving his beloved Boca Juniors in 2005, the restless striker has failed to play for more than two seasons at any one club, quickly moving on from Corinthians, West Ham, Manchester United and now seemingly City - the Argentinian can cause headaches for his own manager as effectively as he does for opposing defenders.
Goal.com
's experts have given their opinions on the clubs that have been linked with the temperamental frontman and tried to decipher where he may be plying his trade come the end of the summer.
REAL MADRID
"Madrid could be a possibility, but it's all gone quiet since their real interest in Tevez was in the winter window, when Jose Mourinho was desperately seeking a striker to fill in following Gonzalo Higuain's injury," says Spain correspondent Ben Hayward.
"Real's main targets now are Neymar and Sergio Aguero, and while the former may return to Santos on loan if a move is completed, the latter could be expected to fill in straight away and enjoy a long and successful career in Spain. At around the same price, already adapted to Spanish football and likely to stay longer, he would seem the more likely to arrive. Having said that, Tevez could add a lot defensively.
"There doesn't appear to be any solid interest at this stage, but that could also be their strategy as they work behind the scenes. Mourinho is clearly a fan, he wanted him at Inter as well and Tevez would seem just the sort of player who could fit into a Mourinho side."
INTER
Italy correspondent Kris Voakes says: "Roberto Mancini's revelation that there was an attempted swap for Samuel Eto'o suggests there is still a chance Tevez will end up at Inter, especially given that Eto'o has revealed a desire to play in the Premier League.
"Tevez also told Mancini in December that he would like to move to Italy, though he and the club initially patched up their differences soon after. There would more than likely be space for him in Inter's side as Gian Piero Gasperini is set to use a 3-4-3, with Giampaolo Pazzini at the head alongside one of Eto'o, Diego Milito, Goran Pandev and potential newcomer Rodrigo Palacio, so Tevez would fit in as one of those wider options off Pazzini."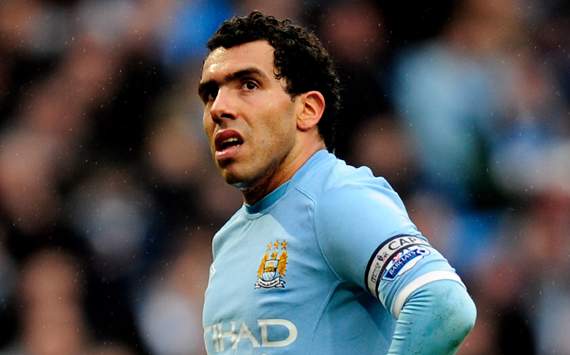 Homeward bound? |
Tevez insists that he wants to be closer to his family
BOCA JUNIORS


"The case of Tevez returning to Argentina is an interesting one," says Argentina correspondent Daniel Edwards.
"On the one hand, personally a move would make a lot of sense. Both the Argentine and Boca public idolise Carlitos and he got by far the biggest ovation coming onto the field in Friday's match [against Bolivia in the Copa America]. His family and his young children are here and he definitely misses the life.
"On the other hand there are more prosaic, economic issues. Obviously Tevez could not draw anywhere near the salary he does in England. It may not be a problem for him, but his advisors and agents have shown time and again that money and big moves are their goal and it's hard to see that changing now."
CHELSEA



"On the face of it, Chelsea swooping for Tevez appears far-fetched," says chief UK correspondent Wayne Veysey.
"The Londoners have an army of strikers, Uefa financial fair play is starting to bite and Roman Abramovich's riches could be better spent elsewhere, with midfield invention seemingly the team's principal deficiency. Yet, those close to Tevez believe a move to Stamford Bridge in the current window is far from an impossibility.
"His advisers have good links with Chelsea and there are no guarantees that Didier Drogba, Nicolas Anelka, Salamon Kalou and Daniel Sturridge will spend the entirety of next season at the club. Fernando Torres, though, will be given time to integrate into the team following his horrific opening few months in west London. Much will depend on new manager Andre Villas-Boas. Should he regard landing the leading Premier League scorer of the last two seasons as a priority, then the possibility of Tevez wearing a dark blue, rather than sky blue, jersey next season will increase considerably."

JUVENTUS


"There has been much talk of Tevez moving to Juventus, but then there has been much talk of half of Europe moving to the club so make of that what you will," says Kris Voakes.
"It would seem that Juve's priority is Sergio Aguero, with Giuseppe Rossi currently being viewed as a fall-back option. Tevez is seen by Juve as being a player of that same category, but they would only start to think of chasing him if they failed with the two higher-priority targets."
Indeed, a number of other clubs have been rumoured to be in the chase for the Manchester City man, with the extensive financial clout of both Chelsea and Roma being seen as potential draws for the Argentinian. However, the disquiet that has taken place at Eastlands, where the money runs deeper than anywhere else, would suggest that this is a saga that is built on, in the former Manchester United man's mind at least, far more than the acquisition of wealth.
The interest of clubs is as understandable as their trepidation in undertaking what could be an incredibly costly gamble. There can be little doubting that if he were to settle well, Tevez would be a risk worth taking. For now however, the powerhouses of world football are keeping their cards close to their chest.