ANALYSIS
By
Nick Price
Jose Mourinho
may have walked out on
Chelsea
four years ago, but the spectre of the self-proclaimed Special One stills looms large over Stamford Bridge, and Roman Abramovich has nabbed the next Portuguese superstar of management in
Andre Villas-Boas
.
The 33-year-old took Porto, like Mourinho before him, to unprecedented levels of success in his one and only season with the club.
An unbeaten league campaign in which they only failed to win three games and finished 21 points ahead of their nearest rivals was followed by a domestic cup before the icing on the top of a spectacular cake was laid as the double winners added the Europa League in stunning fashion after dismantling Spartak Moscow and obliterating Villarreal en route to the final against Braga.
That rattling of Europe made – if his triumphs at home had not already – the football world sit up and take note of the enigmatic young coach. It is perhaps that success, and the manner in which it was achieved, which tipped Abramovich towards hunting down the precocious manager, for the billionaire has long pursued, and missed out on, continental glory since he bought the club in 2003.
But Abramovich, as he has shown countless times, is not a man to take any sort of underachievement lightly, and he will expect Villas-Boas – after buying out his £13.2 million release fee at Porto – to repeat the remarkable feats of his time with the Portuguese champions. The young manager will have been told that the Premier League and the Champions League trophies are his goals for the coming season, and though Chelsea were not all that far off last year, there is still much that needs to be done before they can seriously be considered as contenders for the two crowns.
Here is what the new man at the helm needs to do to make Chelsea great again.
1. WIN OVER THE DRESSING ROOM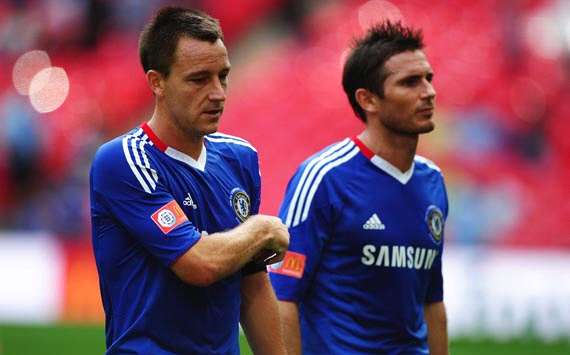 Turmoil behind the scenes at the Bridge most certainly affected the side in their two-month slump in the middle of last season, and uniting a squad that had appeared fractious throughout the last 12 months must be the cornerstone of Villas-Boas' plan to have the blue machine running at 'Relentless' mode for a full campaign.
That could prove a more difficult job than it appears, especially when many senior figures within the club were staunch Ancelotti acolytes. John Terry, Frank Lampard and Didier Drogba – if Chelsea were a human body, they'd be the brains, lungs, spine and balls of it – were among those fiercely committed to the personable Italian, who was a fan and media favourite and whose ignominious sacking may have disillusioned the Stamford Bridge stalwarts.
Those names present another obstacle to a successful transition, for the Portuguese is only a matter of months the elder of Lampard and Drogba, while the captain – an occasionally pugnacious character prone to the odd revolutionary outburst – will have to be tamed by a man who is just two and a bit years older than him. But the manager's tender age belies a lifetime of elite coaching in the game.
At just 16, when those aforementioned players were still dreaming of making a mark in the sport, Villas-Boas was already causing a coaching stir in Portugal after persuading Sir Bobby Robson, then in charge at Porto, to take him on board and he arranged for the youngster to complete his first Uefa coaching license just a year later. A brief stint in charge of international minnows the British Virgin Islands as a 21-year-old preceded years of being a close confidante and essential assistant to Mourinho at Porto, Chelsea and Inter before he embarked on a management career in 2009.
And known for his detailed individual preparations for his players – as a coach at Stamford Bridge he provided every team member with a tailored DVD of their next opponents – and his preference for an attractive attacking style, winning over even a dressing room as ego-filled as Chelsea's ought not to be something that Villas-Boas loses sleep over.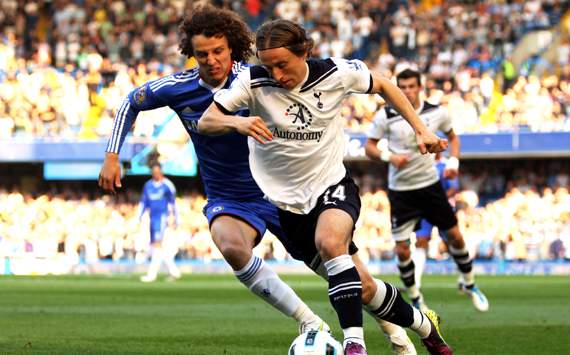 For all the good of having Drogba, Fernando Torres and Nicolas Anelka, an absence of anyone with the proclivity to stop the game and dictate the tempo seriously hampers the team's ability to dominate matches and get the ball in behind to the formidable strikers. Too often the onus to create falls to the Ivorian, whose powers appear to be on the wane, or Lampard, who is more a finisher of moves than an instigator.
A £22 million bid for Tottenham's Luka Modric was rightly laughed out of the boardroom at White Hart Lane, but a second move for the midfield magician is surely forthcoming.
Though the twinkle-toed playmaker
rarely provides the final ball and seldom scores
, he offers unique skills that are essential for a team with Chelsea's ambitions. His awareness of space makes him an easy out-ball for his team-mates under pressure, and his soft-as-silk first touch means he can turn even the shoddiest of shanks towards him into a chance to get the ball down, look up and pick out a colleague in space.
Michael Essien, Jon Obi Mikel, Ramires and Lampard may all be great at what they do, but their brawn and beastly powers need to be complemented by a brain that can make things happen. If Chelsea miss out on Modric, signing a player of his ilk must be Villas-Boas' top transfer objective this summer.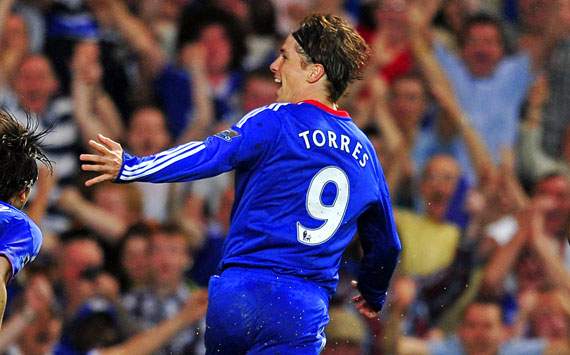 Heralded as the perfect replacement for a declining Drogba, £50m January signing Torres was seen as the cure to all of Chelsea's striking ills, but the Spaniard could only muster a single goal – after 13 games – for his new club last season as he failed to adapt.
His arrival also saw a pointless rotation policy started as Ancelotti – perhaps pressured to start the marquee signing – attempted to play Drogba and Torres together with Anelka in the hole, then embarked on a bizarre and often illogical sequence of benching his two star strikers, who took it in turns to show that the club's owner was right and wrong to shove a massive shiny square into a round hole halfway through the season.
As Torres toiled, Drogba reacted to the signing by putting in a series of trademark performances punctuated with important goals, but it is obvious that at 33, the Ivorian's best years are far behind him.
The World Cup winner, therefore, has to be the man Villas-Boas builds his team around for the future, with the ageing bulldozer having to be content with a sparing role as an impact sub and rent-a-bully in the more physically demanding games.
That is, of course, presuming that the Portuguese boss does not dispense with the services of the striker to make way for Daniel Sturridge, who impressed on loan at Bolton and could be the perfect back-up for and competition to the Spaniard, or a new signing.
Villas-Boas is also believed to be interested in Radamel Falcao. The 25-year-old Colombian was immense for Porto last season, and his ability in the air would make him, unlike Torres, the ready-made like-for-like replacement for Drogba. A £26.5m release fee would be no obstacle for a team with Chelsea's spending power, and his possible arrival could well signal the end of the totemic Ivorian's spell with the club.
Then there's Anelka. The Frenchman, now 32, has arguably become a more rounded player with age, capable of filling in down either flank and even behind the strikers, but he is not a long-term solution and now could be a wise time to cash in on the former Arsenal man while he still has some value.
The frontline is certainly an issue for Villas-Boas, but given his ability to successfully combine Hulk and Falcao, and his tendency towards football on the front foot, the new boss will relish the chance to come up with a new potent mixture at Stamford Bridge.
4. GET ABRAMOVICH TO LISTEN
Far easier said than done – the billionaire's track record for wielding the axe at the slightest of disappointments makes this possibly the most difficult thing to strike off the list – but Abramovich may be open to taking a backseat role for a change, having lumbered his previous managers with expensive new signings only to see them disrupt the squad, undermine the coach and ultimately fall short of success.
If the Russian really wants to make the Blues the biggest team in Europe then he has to allow Villas-Boas some leeway, like he did with Mourinho in 2004. Then, as now, the team needed to instil a semblance of order, and Abramovich allowed his first managerial appointment to bring in a raft of handpicked new players.
Villas-Boas, who almost certainly belongs in the same bracket as his former mentor as well as Barcelona coach Pep Guardiola, needs to have that sort of power in his first transfer window lest he find himself encumbered by an assortment of unnecessary star names.
The last thing Abramovich can afford if he is to be the proud owner of a Champions League winning club is to irk the man he has entrusted to win the competition by running the show himself.
A reported desire to bring Hiddink in as a director suggests that the oligarch is prepared to only use his hands to sign cheques, and Villas-Boas should make a point of guaranteeing that the owner doesn't meddle in what should be his affairs.
5. BRING THROUGH JOSH McEACHRAN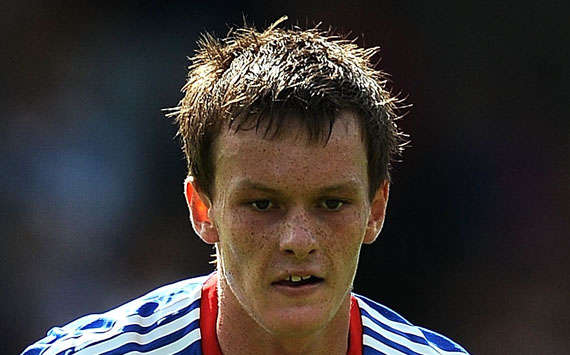 The talented teenager made a smattering of appearances for Chelsea last season and suggested that he has more than enough about him to play a regular role this year, perhaps as an understudy to Lampard.
The 18-year-old joined the club as a child and has been schooled in the team's traditions through the academy, emerging as a prospect who expects nothing less than to compete for honours.
With Terry, Lampard and Ashley Cole being the sole English regulars in the side, it is bordering on the essential that the club finds a new British face to come through as a squad member, not just for the importance of maintaining a connection with the club's roots but to ensure that they can meet Premier League and Uefa criteria on the inclusion of homegrown players.
The English trio are reaching the end of their careers and Villas-Boas should look to McEachran, and possibly Sturridge, as the local torchbearers. The more they play this season, the greater the likelihood of them becoming stars of the future.
Follow Nick Price on