ANALYSIS
By Jonathan Birchall
As is often the way at Manchester United, time to dwell on their FA Cup semi-final defeat to Manchester City will be short in coming.
Only three days on from their derby despair, Sir Alex Ferguson's side travel to Newcastle safe in the knowledge that despite feelings to the contrary from fans with the fiercest of local pride, all is not lost for the Red Devils.

Of course, the poignancy of the defeat at Wembley has added gravitas. Talk of shifting powers within a city that has for so long been under the rule of the Old Trafford club is set to grow as the blue side's financial weight brings with it seemingly inevitable silverware.
However, despite not being able to quieten their noisy neighbours on Saturday, there can be little doubting that taunts emanating from Eastlands will be somewhat muffled if Ferguson's side were to repeat their haul of 2008 with a Premier and Champions League double. Mancini may have won the battle but United have the troops to bounce back and win the war.
Favourites to progress to the Champions League final having been drawn with Schalke, and six points clear of Arsenal with as many games remaining, United are typically leaving it late to find their form. Mainstays such as Edwin Van der Sar, Nani, Chicharito and Dimitar Berbatov have excelled throughout this campaign, delivering consistency that has too often been found wanting from their team-mates, but as the race for silverware enters the home straight, Ferguson has a number of players more than able to carry the baton over the finishing line.
PARK JI-SUNG | League appearances: 12 Goals: 4 Assists: 1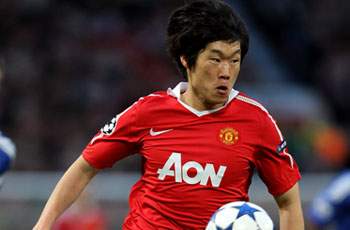 It is fitting to begin with United's big game not-so-secret weapon. Park Ji-Sung has become the man to turn to in the Red Devils' 'must not lose' fixtures and is beginning to deliver with an industry that offers a neat symmetry with the city within which he plays.
Only 20 appearances in all competitions this season is not an indictment of the South Korean's quality, rather an indication of the energy that he expends on Ferguson's behalf. Many say it would not be possible for Park to be effective if he were to play every week, with fatigue likely to dampen his vigour.
No signs of that this April, however, with his vital goal against Chelsea at Old Trafford coming merely seconds after Didier Drogba looked to have given life to Carlo Ancelotti's side. When many would have wilted, the former PSV man put an end to the tie, taking the Blues' breath away.
RYAN GIGGS |
League appearances: 21 Goals: 2 Assists: 5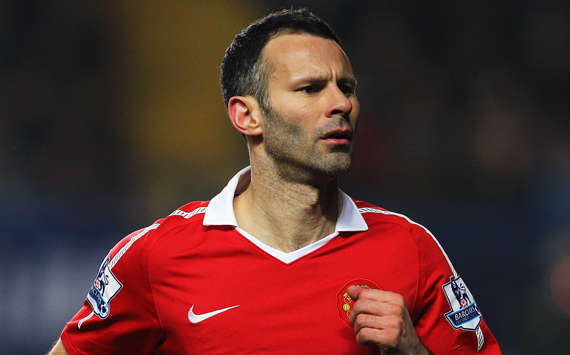 Mysteriously absent from Ferguson's squad to face City on Saturday, the Welshman was certainly missed in the heart of United's midfield.
In 30 games in all competitions this season, the veteran has provided 11 assists to his team-mates and, alongside Nani, is still the creator-in-chief at Old Trafford.
He rolled back the years against Chelsea in the Champions League quarter-final at Stamford Bridge with an exquisite touch before rolling back to the feet of Wayne Rooney to score – outlining why he will be so dearly missed when his retirement comes. Been there, won that – Giggs is the ideal man to lead United through the final stages of this campaign.
WAYNE ROONEY |
League appearances: 22 Goals: 10 Assists: 11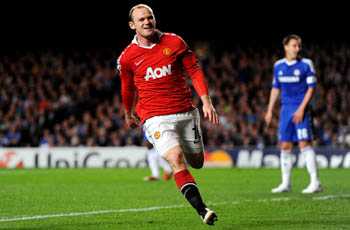 With seven goals in his last 10 appearances, the man that United fought so desperately to keep at the club at the beginning of the season looks to be finally repaying the faith.
In a short career already littered with sensation, 2010/2011 certainly won't go down as a Wayne Rooney vintage season. Off the field problems coupled with a goalless streak that saw the 25-year-old go from August to January without a league strike left many United fans fearing that they had already seen the best of the Englishman.
However, with a timing befitting a man that attracts the headlines, the striker is leaving it until the very end of the season to set his form alight. Rooney will return from his two-match ban for swearing at a camera against Newcastle and do not be surprised if he leaves a few Magpies cursing their luck.
ANTONIO VALENCIA |
League appearances: 5 Goals: 1 Assists: 1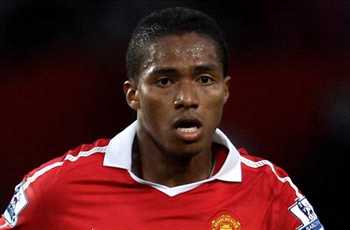 The re-emergence of Rooney is not coincidental, however. Antonio Valencia's return to the side following a six-month spell out with a broken leg runs largely parallel to the striker's return to the form.
In the six games that the two have played together since the Ecuadorian recovered from the injury, Rooney has scored five times.
It is testament to the former Wigan man that, despite an injury that would have kept many out for the season, he has not clung reliantly to his terrifying pace to torment his opponents on his return, choosing rather to display a tactical nous of which many have failed to give him credit for.
A United city?
Many will question the quality of this side even if they are to go on and be successful, but the riches on the table are as desirable as ever.
A domestic and continental double may not silence the doubters who believe this is not one of Ferguson's greatest sides, but in a city where wealthy rivals are causing disquiet, the red half of Manchester would once again have the team worth shouting about.