COMMENT

By
Wayne Veysey
| Chief Correspondent
As Deloitte's annual investigation into football's top money-spinning clubs shows, the rich are getting richer.
Global recession? Not according to an eight per cent year-on-year increase in the combined revenues of the world's 20 highest earning clubs.
Nor when sizing up the whopping new Premier League overseas broadcasting contract that came into effect this season, when another £600 million will pour into the coffers of the elite over a three-year period.
Deloitte's 44-page report into football's Money League illustrates this ability to generate cash in a supposedly treacherous market with a picture of a 1930s-style Fedora and the headline 'The untouchables'.
The Spanish giants who benefit from negotiating their own TV contracts, the English big guns who can bank on the Premier League's global appeal and the German clubs who rely on Europe's largest commercial market.
Like a prohibition-era liquor profiteer, football's elite continue to ride the gravy train while ignoring the handbrake that has been applied to the sport's underclass and most other industries.
If the biggest economic downturn in generations cannot rein in the game's greatest ever commercial boom, can Uefa's impending financial fair play (FFP) regulations do the same?
The answer is yes and no. Football's rich list only takes into account a club's ability to generate money, not how it manages its cash flow or debts.
FFP will demand that clubs such as Chelsea, Barcelona and Manchester City, who all recorded losses of more than £60m in their most recent annual accounts, spend what they make, plan long term and build teams gradually, not rely on a random parade of owners.
From this summer, clubs will be allowed a maximum deficit over a three-year period of £39m, apart from in exceptional circumstances, such as a change of ownership or the building of a new stadium.
It does not follow, though, that Real Madrid will be on a level playing field with neighbours Atletico or that Chelsea and Fulham will suddenly be recruiting the same calibre of player.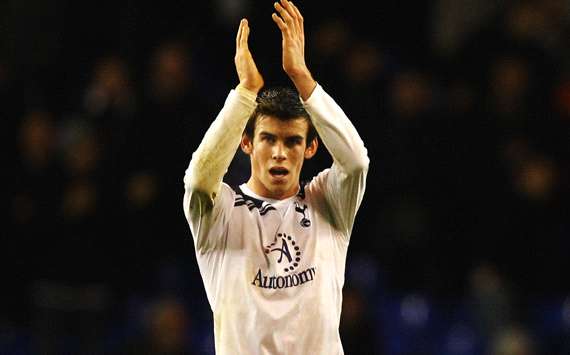 Hot property | Rules will not prevent Real and Barca targeting players like Bale
The Champions League elite have the ability to make money from broadcasting, matches and commercial deals that cannot be matched by those lower down the chain.
"In the coming years, particularly as Uefa's financial fair play rules take effect, Real Madrid's revenue prowess should, in theory, translate into a competitive advantage on the pitch," the report says.
Given that Real generated £72.7m more than Manchester United, the standard-bearer of the Premier League's commercial clout, and assuming that the club's star signings justify their transfer value and wages on the pitch, the Spanish giants should maintain their position at the top of the financial tree.
As Deloitte director Alan Switzer told Goal.com UK: "The likes of Real Madrid, Barcelona and Manchester City will have to adjust to comply to the new rules but if you don't generate the revenue then you can't spend it.
"Some of these clubs will have to take action to balance revenues and costs. It might involve trimming the squad or focusing high wages on a smaller core of players. It is likely they will address FFP in both ways, by increasing revenues and cutting costs in certain areas."
The ability of a club with little debt such as Tottenham to break into the top 10 of the 2012 edition of the Money League has been given a springboard by participation in this season's Champions League knockout rounds.
But until Spurs match top-level football with a stadium that allows it secure increased matchday revenue, then they will always have their nose pressed up against the glass while gazing at the cosy elite.
It will also be a concern to Premier League clubs that the tax advantages of working in Spain, where around 22 per cent rather than 50% of the players' salary is diverted to the tax man, mean that there will always be the attraction of playing in La Liga.
Will someone like Gareth Bale find it hard to turn down Real when they come knocking at his door every summer with big promises and suitcases full of cash?
Ditto Cesc Fabregas. Despite the claims of Nou Camp top brass that Arsenal's talisman is out of their financial reach, Barca's new administration have demonstrated financial realism by securing a £135m five-year shirt sponsorship deal with Qatar Sports Investment from the start of next season.
FFP will keep directors and accountants on their toes and should prompt a new era of relative restraint. But the rich will remain rich. It will always be the way.