FANVIEW
By
Stephen Darwin
With over £200 million spent by Premier League clubs over the January period, we saw it all in the space of 31 days. Transfer records were shattered, last minute deals were completed and helicopters were even called upon, depending which rumours you chose to believe.
As the clock ticked ever-closer to the 23:00 deadline on Monday, fans were treated, or tortured as the case may be, as mammoth deals involving Newcastle's Andy Carroll, Ajax's Luis Suarez and Benfica's David Luiz, as well as a £50m move for Fernando Torres, were concluded. It was quite the merry-go-round.
And with the dust now settling after a truly captivating deadline day,
Goal.com UK
caught up with
David Chidgey
from the
Chelsea FootballFanCast
,
Antoine Zammit
, editor of
The Empire of The Kop
, and Newcastle United fan
Rob Hardie
to get their views on what proved a whirlwind transfer window.
How do you feel your club performed on transfer deadline day and throughout the January window?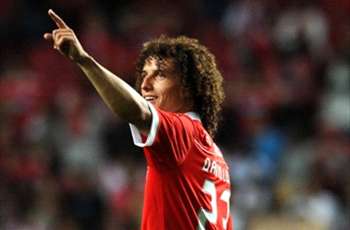 DC
: To not only wrap up Torres, which I didn't think would happen, but also Luiz which we thought was dead in the water was truly fantastic. Before we pulled these two coups off, though, I was a bit dubious about our policy.
Early on it seemed that we were sticking with the strategy of not spending anything, or trying to buy cheaper value players. Then it got more confusing as we started to loan out some of our most promising youngsters which seemed to go against the policy of bringing younger players through. And then it turned about face with deadline day – amazing!
AZ:
I believe the club performed exceptionally well, Torres handed in his transfer request on Friday evening and we got maximum money for him. Unfortunately finding a replacement in such a short time was going to be very difficult, however they still managed to secure the services of Andy Carroll - a player who has scored more goals than Fernando Torres this season.

RH:
Shockingly. Sold our best player and didn't even give ourselves a chance to replace him. Once again its all secrets and lies at St James' and it's hard to tell whose version of events to believe. We let Routledge leave on loan to leave our already thin squad lacking any real cover. Especially with midfielders Smith, Gosling, R.Taylor and Ben Arfa all on the injury list.
Are you happy about the players that have left and those that have joined the club?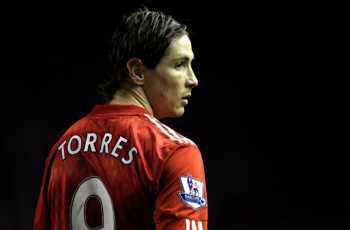 DC
: I'm surprised that we have sent Kakuta and Van Aanholt out on loan, as this seems to have been the policy before we set such a stall by bringing the young players through. Having said that I can understand the need to give them game time to develop, and their opportunities with the first team will be limited.
Of course this works only if they come back as better players who can force their way in to the first team. If not, which has happened too much in the past, then it seems to be a bit of a waste of talent and time.
AZ:
I am very excited about the players who have joined, however I'm not lying if I admit that I am gutted about losing Torres. He did not want to stay at Liverpool so it was useless keeping him against his will.

RH:
Tying down Ben Arfa to a permanent deal was good news although the club seems to have misread how bad his injury is, so it's doubtful we will see much of him again this season. Ireland is a good signing on loan, it would be good to see him stay injury free and link up well again with Joey Barton. Disgusted Carroll left. Delighted Xisco did.
Is there a particular transfer target you're disappointed at having missed out on? If so why?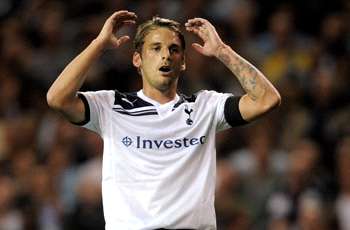 DC
: I honestly didn't think we were targeting any one, so I can't really say that I am disappointed
that we missed out. Torres and Luiz have changed everything in a way. Having said that I have felt
for much of the season that we needed to replace some of the experienced players who left in the
summer.
AZ:
Yes, Charlie Adam. Blackpool got very greedy especially when they heard about the Carroll transfer fee and kept raising the price. Kenny Dalglish worked very hard to try to push the transfer through, however at the end it wasn't to be.

RH:
Not really, we were linked (as usual) with so many average players so it's hard to pick. I would have liked to have seen David Bentley, though, to add a bit of balance and crossing ability to the right of our midfield.
Which new signing are you most excited about seeing and why?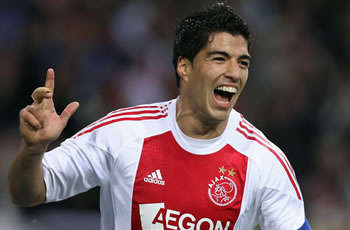 DC
: Torres without a doubt. On form and on his day, he's the best and most lethal striker in the world. Fit to wear the No.9 shirt in any team, and it will be a delight to see him wearing it for Chelsea.
I only hope that he's the Torres of a couple of years ago and not the one we've seen playing for Liverpool over the last six months. At least he won't be scoring against Chelsea anymore!
AZ:
I am excited to see both Carroll and Suarez in action at the same time, they will tear defences apart.

RH:
Stephen Ireland, but only by default.
Do you have a higher/lower opinion of your club's owners and management team after this transfer window?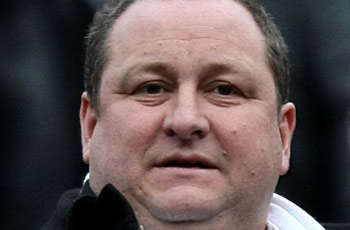 DC
: I have to say that my opinion of Roman and the management team has gone right back up after this week. Hitherto we were beginning to doubt Roman's commitment to the club as we had not had any major signings for a long time, and with recent transfer negotiations falling through or being re-buffed I was doubting Ron Gourlay's ability to make them happen. All happily proved wrong by the events of the last few days.
AZ:
Higher, they showed that they were not afraid to spend and held on for maximum money for Torres.

RH:
I didn't think it would be possible to have a lower opinion of Mike Ashley and Co. But, lo and behold, they've managed it. Of course they have, this is Newcastle United.
Are you content that the right areas of the team have been strengthened or should the focus have been switched to improving other positions?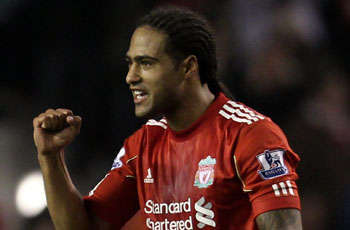 DC
: We definitely needed a world class striker to both support and challenge Drogba and Anelka – Kalou is not good enough and Sturridge has promise but is too inexperienced. I think the greater need, though, has been for a creative play-making midfielder – someone to replace Gianfranco Zola, who we have never replaced. Right-back is also a problem for us I feel, and if anything happens to Petr Cech we will seriously be in trouble.
AZ:
Yes, I am, we have added a striker. We will need help on the wings and another left-back to get better coverage as Fabio Aurelio tends to get injured often. Although I must say Kenny might turn Glen Johnson into a world-class left-back and then we will be okay.
RH:
At the start of the window I thought we needed another striker, left-wing and a right-back or right midfielder. We've lost a great striker, signed a crocked left-winger and have limited options on the right. We've gone backwards and it's tough to swallow to be honest. Although if Ireland stays fit, he will be a good addition to a depleted midfield.
Have your aspirations for the rest of the season now changed following the transfer movement of your club, and that of your rivals, in January?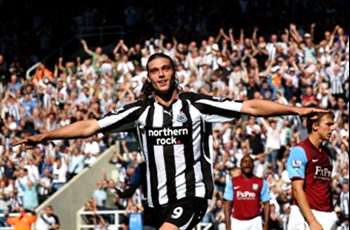 DC
: Yes in a word – something had to change to freshen things up. I also felt that some of our
underperforming stars have been too comfortable in the knowledge that the only challenge to their positions was coming from players too young, inexperienced or just not good enough. Getting one of the best strikers in the world and a top class defender will certainly make a difference to the
attitude and hopefully the performance.
It will also go some way toward the process of gradually replacing some of our ageing stars over the next two-three years. As for the others, losing Torres will be a massive psychological blow to Liverpool (oh how we laughed!), and as Manchester City, Spurs and Manchester United have not made significant transfer signings in this window, I'd say it puts us in a good position vis-a-vis them.
AZ:
Yes, I believe we can snatch fourth place now.
RH:
If we can stave off a relegation fight then I would be delighted. This is now going to be tougher than ever and I can see us looking over our shoulder rather than upwards until May now. I just hope selling Carroll doesn't affect the team too much. It's going to be difficult now with an even more limited squad.
Which players would you like to see your club target in the summer?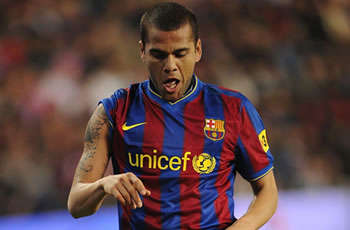 DC
: An effective back-up for Cech – we tried to get Begovic (or was it Sorensen?) from Stoke last
summer – either would be good. We still need a world-class right-back – Dani Alves would do the
trick although he's none too popular at Chelsea after his antics for Barcelona when playing against us.
Desperately need a playmaker, and top of my list would be Sneijder from Inter, or Diego from Wolfsburg. Failing that I'd settle for Modric. Strikers? Sorted thanks to Roman!
AZ:
Eden Hazard and Juan Mata would be on top of my list.
RH:
That would depend on which division we're in.