COMMENT
By
Steven Saunders
| Chief Editor
Ali | London
£30 million for Carroll is ridiculous! David Villa, Benzema, Dzeko, Tevez were all less than that

dacruz | London
I think that for a proven goalscorer like Darren Bent, £18m is actually cheap when Gary Cahill apparently is worth £20-30m, Connor Wickham £10m, Alex Chamberlain £10, Jack Rodwell £30m and so on. £18m for Bent is nothing

Cule | US
As always, sup-par English players will continue to be overvalued. References: Michael Carrick, Smalling, Walcott, Francis Jeffers, Crouch
Just a few of our readers' thoughts over the past month as the January transfer window saw English clubs throw off the shackles of recent times and pay some serious cash.
Whether it was the comparative merits of £35m Andy Carroll to £26m David Villa (or various other transfer fees) or the perceived over-valuing of English players by English clubs, there was plenty to debate.
But how did it come to this? What drove the market into such a state of flux, with the biggest January window spend ever in the UK at a time of continued economic recession?
There are a number of factors as to what drove the prices up, and what made the clubs pay the ransom…
How much can a club get?
This is particularly relevant to the Andy Carroll transfer saga, and will likely be repeated in the summer when Gareth Bale becomes the season's must-have. Carroll was on a long-term deal at Newcastle having signed a new contract as recently as last October.
All that signing a long-term deal really does is provide bargaining room for the owning club – Newcastle knew that they could push the price up and up as Carroll was theirs to keep until 2015. And so when Tottenham went in with a £20m offer and were told to up it to £30m, it seemed likely the England striker would be staying on Tyneside until at least the summer.
Step forward Liverpool, flush with £50m from the expected sale of Fernando Torres and the need to sign a replacement striker. That Newcastle rejected their opening £30m was surprising; that Liverpool then upped it to £35m stirred transfer deadline day into a frenzy of activity.
When a reluctant seller meets an eager, cash-rich buyer, expect the price to keep rising.
UK January windows | In numbers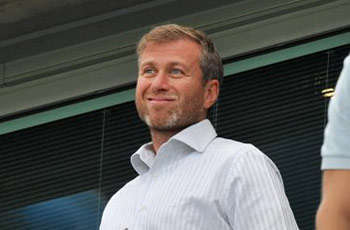 2011
2010
2009
2008
2007
2006
2005
2004
2003

£225m
£30m
£170m
£175m
£60m
£70m
£50m
£50m
£35m

How much can a club spend?

As mentioned above, Liverpool's £50m windfall from the sale of Torres altered the market drastically on deadline day. Previously in January, it had been Manchester City who had sailed clear in the spending stakes with the £27m acquisition of Edin Dzeko from Wolfsburg. With their super-rich owner Sheikh Mansour, City do not need to sell to buy.
The same is true of Chelsea, of course, with the original big spender Roman Abramovich emerging from his dormant state to splash the cash on Torres and David Luiz. Nobody should be surprised that his club's most desperate run of form for a decade stirred Abramovich into his biggest spree since the end of the Jose Mourinho era.
In a similar vein came Aston Villa, who shelled out £24m on Darren Bent (though £6m of that is pending add-ons). At the time, Villa were languishing in the bottom three of the Premier League and looked bereft of inspiration. Owner Randy Lerner opened his cheque book, Bent came in and immediately scored the winning goal against none other than Manchester City to lift Villa out the bottom three.
When rich owners get desperate, the price will rise.
England is a market all of its own

January spending in England reached a record £225m, eclipsing the previous record of £175m in January 2008. Incredibly, 80% of that spending came from just four clubs – Chelsea, Manchester City, Liverpool and Aston Villa.
Two of these – Liverpool and Aston Villa – are in similar positions: owned by American sports moguls, on a steep decline in terms of league position and needing to prove to their supporters that they mean business. The other two are Chelsea and Manchester City, by now accepted as exceptions to ordinary business practice due to the presence of Abramovich and Mansour (and Uefa's financial fair play rules be damned, at least for now).
"Clubs receive an extra £1m per league position, so it is no surprise that five of the top six transfers by value relate to strikers, whose goals can propel them up the league table"


- Alex Byars, Deloitte

A glance around Europe sees no other clubs, except Barcelona and Real Madrid, able to compete with such vast sums of money. Add in the fact that three other super-rich clubs in Arsenal, Manchester United and Tottenham did comparatively little or nothing at all. Then factor in that there are only four Champions League berths available for these seven clubs. And then multiply all of that by the unique season that is being played out, where so many clubs are separated by so few points, and you get the January madness we have just witnessed.
"With only 10 points separating the teams in eighth and 20th position, this season's Premier League is one of the most competitive on record," explains Alex Byars, Senior Consultant in the Sports Business Group at Deloitte. "Clubs receive an extra £1m broadcast payment per higher league finishing position, so it is no surprise that five of the top six transfers by value relate to strikers, as clubs seek the goals needed to propel them up the league.
"Premier League clubs benefit from loyal supporters, high quality modern stadia, long-term broadcast and commercial partners and the resulting strong and stable revenues, which allows them to plan with some certainty. The fundamental requirements for a sustainable business model remain the same as always; for clubs to appropriately manage their cost base, particularly player wage costs, relative to their largely predictable and stable revenue streams."
The debate will continue to rage over who is worth more, but it is clear from this past month that the barometer for transfer values has been shattered, at least for now. So put away the arguments that Andy Carroll should not have cost more than Edin Dzeko and so on – this was a freak window under exceptional circumstances in an already unique market. Fun, wasn't it?