Although
Manchester United
's clash with
Blackpool
in the
Premier League
this weekend has been called off due to the weather, the battle away from the pitch between the two managers will do more than enough to keep you entertained.
Since the managers of both clubs - Sir Alex Ferguson and Ian Holloway - are both well known for their one-liners, quips, and the ability to really make a point when the need arises,
Goal.com UK
has decided to take a walk down memory lane and recall some of the best lines from both bosses.
On Cristiano Ronaldo...
"I bet him he wouldn't get 15 league goals and I'm going to have to change my bet with him. If he gets to 15 I can change it and I am allowed to do that because I'm the manager. I'm going to make it 150 now."

- Ferguson tries to use authority to his advantage. For the record, Ronaldo has scored 15 or more league goals every season since 2006-07 campaign, and is currently one shy of continuing that trend at Real Madrid.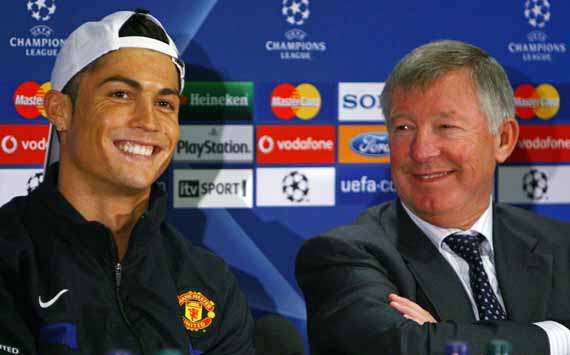 "He's six foot something, fit as a flea, good looking – he's got to have something wrong with him. Hopefully he's hung like a hamster – that would make us all feel better. Having said that, my missus has got a pet hamster at home, and his c***'s massive. "
- Holloway's trying to find fault with the talented one.
On David Beckham...
"David Beckham is Britain's finest striker of a football not because of God-given talent but because he practises with a relentless application that the vast majority of less gifted players wouldn't contemplate."

- They had their ups and downs together at Old Trafford, but Fergie still knows how to hand out a back-handed compliment.
"Sir David Beckham? You're having a laugh. He's just a good footballer with a famous bird. Can you imagine if Posh [Victoria Beckham] was called Lady Beckham? We'd never hear the end of it!"
- Holloway is less impressed with Becks - and his wife.
On Wayne Rooney...
"When we signed him at 18, everyone said 'what will he be like at 21?' Now he's 21, people are saying 'what will he be like at 25?' It was always destined to be that way. "

- Sir Alex explains the hype around a young Wayne Rooney who had burst onto the scene in emphatic fashion at the time.
"I'm looking at Alex Ferguson and thinking: 'What a magnificent manager'. Yet Wayne Rooney or his agent can now manufacture a situation like this."
- At 25, Rooney threatened to quit Manchester United before making a famous u-turn, much to Holloway's dismay.
On match officials...
"Some referees don't like it. They don't like the truth but I just told him how bad he was in the first half."
- Ferguson lets his tongue wag a little after a game against Bolton Wanderers in which - at half-time - the Scot confronted referee Mark Clattenburg about his decision making, which saw the manager watch the second half from the stands.
"It was lucky that the linesman wasn't stood in front of me as I would have poked him with a stick to make sure he was awake. I only hope he has woken up in time for his drive home this evening."
- Holloway takes a swipe at the linesman after his QPR side lost to Bristol City.
On goal-line technology...
"Football has to open its eyes a bit wider because the people running the game are resisting the introduction of technology in every possible way."

- Fergie might be a traditionalist to some, but even he can support the introduction of TV assistance. He didn't say this after Roy Carroll dropped Pedro Mendes' shot over the line and got away with it, mind you.
"Why haven't they got cameras? The officials can speak to each other easily enough now. Why aren't we using laptops that are linked up and can give a decision in five seconds? A chimpanzee could do it – with not much training. We might as well go back to being cavemen, grab our girl by the hair, drag her into the cave whether she wants to come in or not because we may as well live in that age. We've come forward, haven't we? "
- Holloway agrees with Fergie - but in his own unique way.
About team-talks...
"At the end of this game, the European Cup will be only six feet away from you and you'll not even able to touch it if we lose. And for many of you that will be the closest you will ever get. Don't you dare come back in here without giving your all."
- Fergie's half-time team-talk during the 1999 Champions League final.
"I laid them out in the hotel we went to before the Derby game. It was a little bit of hard work to get all the bears to sit up but I put them in two groups of 11, with the names of our starting line-up next to one group and the names of the team I expected Derby to play next to the other. "

- Ollie chooses to get creative by using teddy bears while giving his team-talk.
On a specific victory...
"I can't believe it. I can't believe it. Football. Bloody hell."
- Ferguson himself is left stunned after United scored twice in stoppage time to sensationally win the 1999 Champions League final.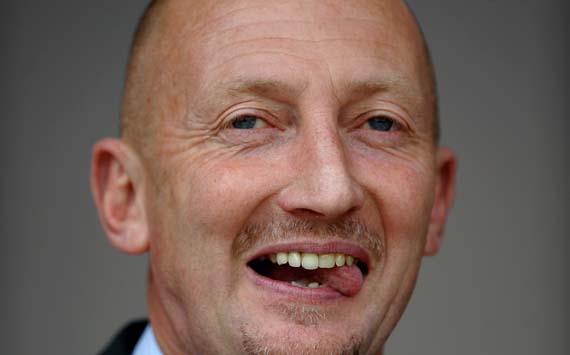 "To put it in gentleman's terms if you've been out for a night and you're looking for a young lady and you pull one, some weeks they're good looking and some weeks they're not the best. Our performance today would have been not the best looking bird but at least we got her in the taxi. She weren't the best looking lady we ended up taking home but she was very pleasant and very nice, so thanks very much, let's have a coffee. "

- This was after an 'ugly' win for Holloway's QPR over Chesterfield, not a night out in Blackpool.
On the transfer window...

"I'd like to get one player in during the transfer window if I could. I don't see it happening really. Normally the player you really want you can't get because clubs have their own criteria and priorities and also most of the players you'd like are involved in European football."
- Ferguson reckons he isn't really spoilt for choice when it comes to the kind of talent necessary to rebuild his squad in the current transfer window.
"Thank God some of these chairmen haven't got the atomic bomb button because the world would have been blown up by now. They get knee-jerk reactions, thinking about the transfer window. They think, 'Do we want this? It might be better to give someone else the transfer window so we can bring players in...'. It's instability all the time. Good clubs do things in the summer. I think it has made it worse and some of the sackings have been ridiculous."



- Holloway delivers another mouthful of his views on the transfer window and the reaction it evokes in chairmen.



On how they see each other...

"Ian Holloway has done a fantastic job. He brought Charlie Adam down from Glasgow when nobody seemed to want him. He is one of the best players in the league."
- Fergie compliments the Blackpool boss concerning his shrewd sense of moulding a player in the right manner.
"I admire a lot of clubs, but Manchester United have a certain aura and Sir Alex certainly has. He gets under people's skin as well because he actually says what he feels and you need that passion."
- The Seasiders boss shares his views on the Scot.
On how they see themselves...
"I've been managing Manchester United for 24 years - I'm a phenomenon."
- The United boss reflects on a long and fruitful career at Old Trafford.
"I believe in what I am doing totally and once people speak to me they do too - I could sell snow to the Eskimos."