EXCLUSIVE
By
Greg Stobart
Qatar's uber-rich royal family are planning to purchase a
Premier League
club following their World Cup 2022 upset,
Goal.com UK
can reveal.
MORE...
The Arab state's ruling Al Thani family, armed with in excess of £40 billion worth of assets, have discussed potential takeover targets including Everton, Newcastle and Tottenham as part of their plans to market the oil-rich nation to the global football audience.
Football-loving Emir, Sheikh Hamad bin Khalifa Al Thani has made it known to senior associates in Qatar's sovereign wealth fund that the acquisition of a Premier League club would be an ideal platform to market the first ever World Cup in the Middle East.
A source close to the discussions told
Goal.com UK
: "After being awarded the World Cup, the Qataris want to maximise exposure by investing in a Premier League club.
"No firm plan of action has been put in place yet, but names that have come up include Tottenham, Newcastle and Everton - all of which they deem to be big enough for such an investment."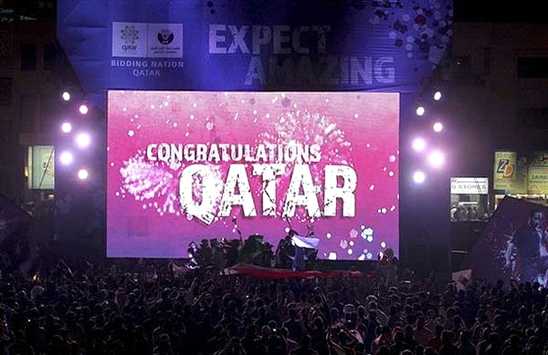 Heat is on | Qatar shook football by winning the right to host the 2022 World Cup
Spurs are viewed as attractive as they are already a competitive side and their profile has increased this season due to their involvement in the Champions League.
The Londoners would be the most expensive option but they already have contact with the Qataris after sounding them out last year over the possibility of purchasing the naming rights for the club's new stadium through the state-owned Qatar Airways.
But with a controversial yet potentially lucrative move to the Olympic Stadium in the offing, a takeover offer may not be far off.
Tottenham MP David Lammy told
Goal.com UK
last month that he believes Spurs chairman Daniel Levy wants to move the club to the 2012 Olympics site so he can sell to a Russian or Middle East consortium for a higher price.
He said: "It is Daniel's intention to sell. That's what is going around the rumour mill – that Tottenham will be sold to a Russian or Middle East consortium - and has been for some time.
"For him, it's all about selling the club for the highest price. He would get a lot of money from the Olympic Stadium when it is built. I put that to him and he blushed."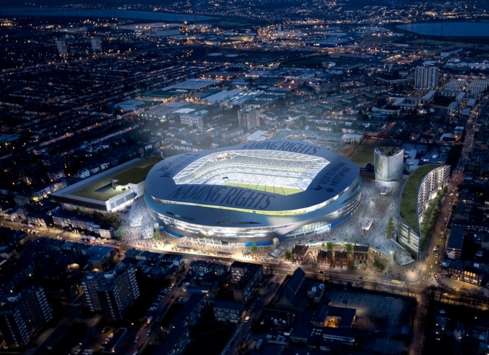 Qatar Airways Stadium? | Spurs are one of the clubs being considered by the Sheikhs
The Qatar Investment Authority (QIA), the nation's vast sovereign wealth fund, has previously shown interest in a £200m takeover of Everton, most recently in April 2009, and chairman Bill Kenwright is seeking fresh investment in the Goodison Park club.
Newcastle were put up for sale last year by owner Mike Ashley for £100m and could be seen as an attractive option as they already play in a 52,000-seater stadium and therefore funds could be ploughed straight into creating a successful team on the pitch.
All three clubs are believed to have the potential for substantial commercial growth as the Qataris prepare for a fascinating head-to-head with their Abu Dhabi neighbours, owners of Manchester City.
QIA paid £1.5bn to Fulham owner Mohamed Al-Fayed to buy Harrods in May this year, although there are no indications that the West Londoners are a potential target.
Qatar was controversially selected by the 22-man Fifa executive committee last week as the host state for the World Cup in 2022, despite being graded as 'high risk' because of the desert heat and lack of infrastructure, while it has been criticised for its poor human rights record.
The emir of Qatar, Sheikh Hamad bin Khalifa Al Thani, has sanctioned estimated expenditure of around $50 billion (£32bn) on hosting the World Cup but that money is not seen as an obstacle to investing in English football.
The alternative option is to sponsor a major Premier League team and a bid for the naming rights at Tottenham's next stadium would be the most likely option through Qatar Airways.
"We are expanding our routes to several destinations and we will be looking at opportunities as a result of the World Cup in 2022," a Qatar Airways spokesperson told
Goal.com UK
.
"At this stage, it is far too soon for us to have decided on a strategy for sponsorship or marketing."